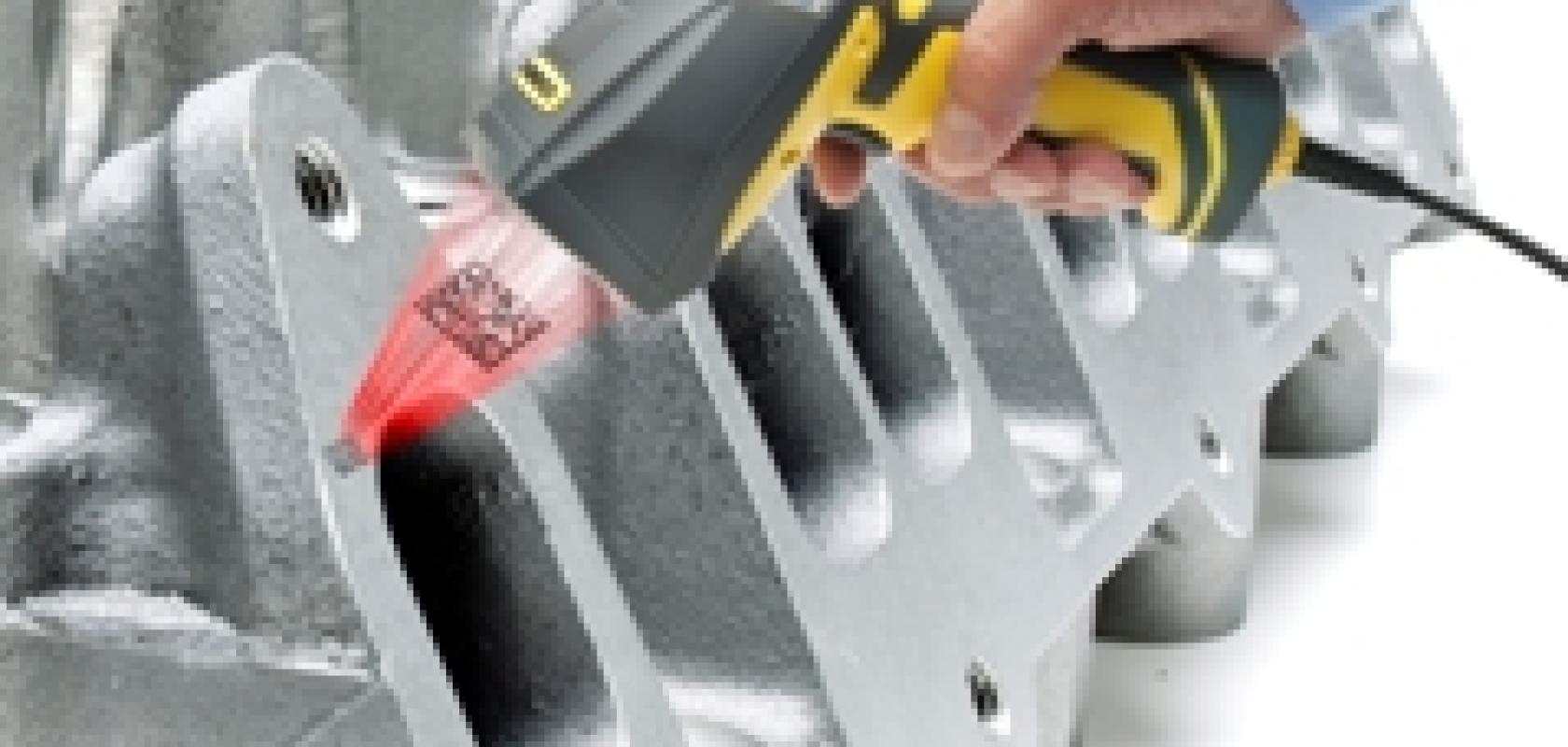 Cognex has launched its next-generation DataMan handheld industrial ID scanner, the DataMan 8000 series. The rugged scanner is designed for the factory floor and offers advanced code reading technology using IDMax technology for reading 1D and 2D codes regardless of size, quality, printing method or surface. The device also offers two new innovations for an industrial handheld code reader: modular communications (including Ethernet) and liquid lens variable focus technology.
The DataMan 8000 series features two powerful algorithms, 1DMax and 2DMax, that provide advanced decoding available for reading virtually every type of code, every time, with excellent read rates.
The scanner also offers integrated liquid lens technology. The adjustable focus of the liquid lens gives high depth of field flexibility, which means small 2D direct part marks can be read, as well as long linear bar codes with a single reader.
The DataMan 8000 series also supports both RS232/USB and industrial Ethernet communication. The system's modular communication design allows users to upgrade easily from RS232/USB to industrial Ethernet with field exchangeable interface modules. This flexibility enables users to modify their initial reader installation to meet future communication requirements.
The scanner is available in two models: DataMan 8500, which incorporate UltraLight technology from Cognex for superior image formation on any mark type and surface. The UltraLight provides dark field, bright field and diffuse lighting all in one electronically controlled light.
The second model is the DataMan 8100, which includes all of the features of the DataMan 8500 readers, with bright field illumination. The DataMan 8100 readers are ideal for applications that require superior code reading performance without specialty lighting.