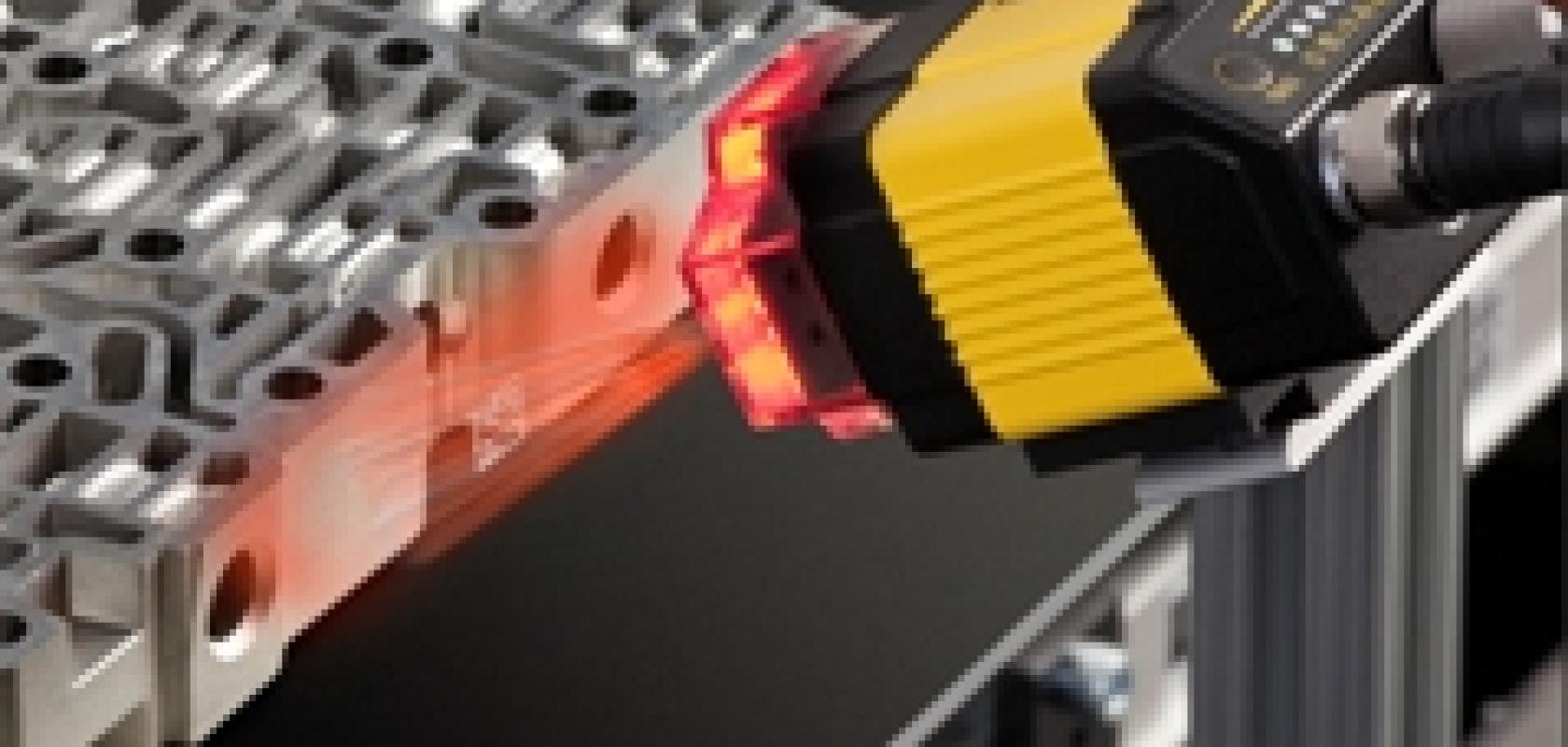 Cognex has introduced the DataMan 300, a fixed-mount industrial ID reader. These readers dramatically increase barcode read rates and speed with a new 1DMax+ algorithm, which incorporates new Hotbars technology. For 2D matrix and difficult-to-read DPM (Direct Part Mark) codes, reading performance has also been significantly improved from an upgrade of 2DMax to the 2DMax+ algorithm. Set up and deployment is simple, with modular, controllable lighting options and an intelligent tuning system.
DataMan 300 series offers two models: a standard resolution version of 800 x 600 pixels and a high resolution model, the DataMan 302, at 1,280 x 1,024 pixels. The DataMan 302 is ideal for reading very small DPM codes on small components to ensure full part traceability.
Hotbars technology in the 1DMax+ algorithm uses texture to locate barcodes at any orientation and then extracts high-resolution 1D signals for decoding. The 2-DMax+ algorithm is also an upgrade, offering enhancements in handling damaged codes at high line rates and poorly marked or extremely damaged codes.
The DataMan 300 series offers the flexibility of integrated and controllable modular lighting and optics. The user can purchase just one model and choose the appropriate lens for their required working distance and field of view. The controllable, field changeable lighting modules allow the user to create the best possible lighting for their part, ensuring optimal read rates.