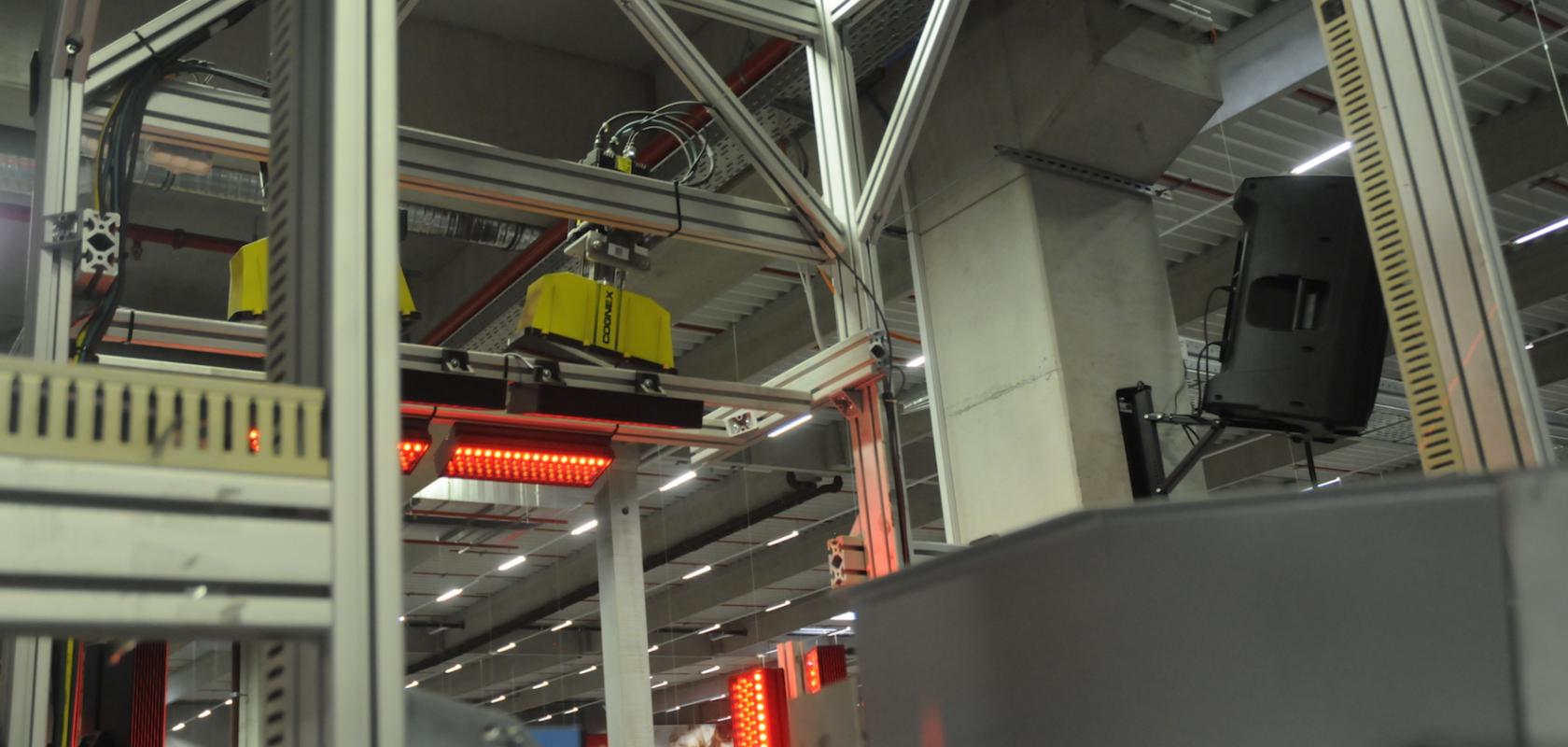 Cognex is equipping more and more logistics centres with image-based barcode readers. Zalando, Europe's leading online platform for fashion, has now installed Cognex DataMan 503 barcode readers at its logistics centre in Erfurt, where it has been able to measurably increase the reading rate on the linear sorter. The image-based devices reduce extra work by means of RTM (a real-time monitoring function) and increase the efficiency of article picking.
Optimising processes with real-time monitoring
Zalando has added four stationary image-based Cognex DataMan 503 barcode readers to the linear sorter at the article picking warehouse. These are intended for reading differently oriented barcode labels in rapid succession. The DataMan 503 devices achieve higher reading rates than systems that are only laser-based, especially with difficult codes.
Laser-based systems generally do not have monitoring and analysis options to introduce optimisation measures, for instance, in case of diminishing print quality. On the other hand, with RTM all important parameters are visible immediately. RTM is used for determining reading rate and enables automatic analysis using the top-notch image processing algorithms of Cognex, thus facilitating troubleshooting and contributing to optimisation of the processes – a clear step towards Logistics 4.0.
Proven Cognex algorithms for difficult reading conditions
With its fast dual-core processor and market-leading Cognex algorithms, the DataMan 503 reads codes at high speeds on wide conveyor belts and with large deviations in article height. Due to its high computational performance, the reader evaluates the image data itself. The device can read 140 images per second.