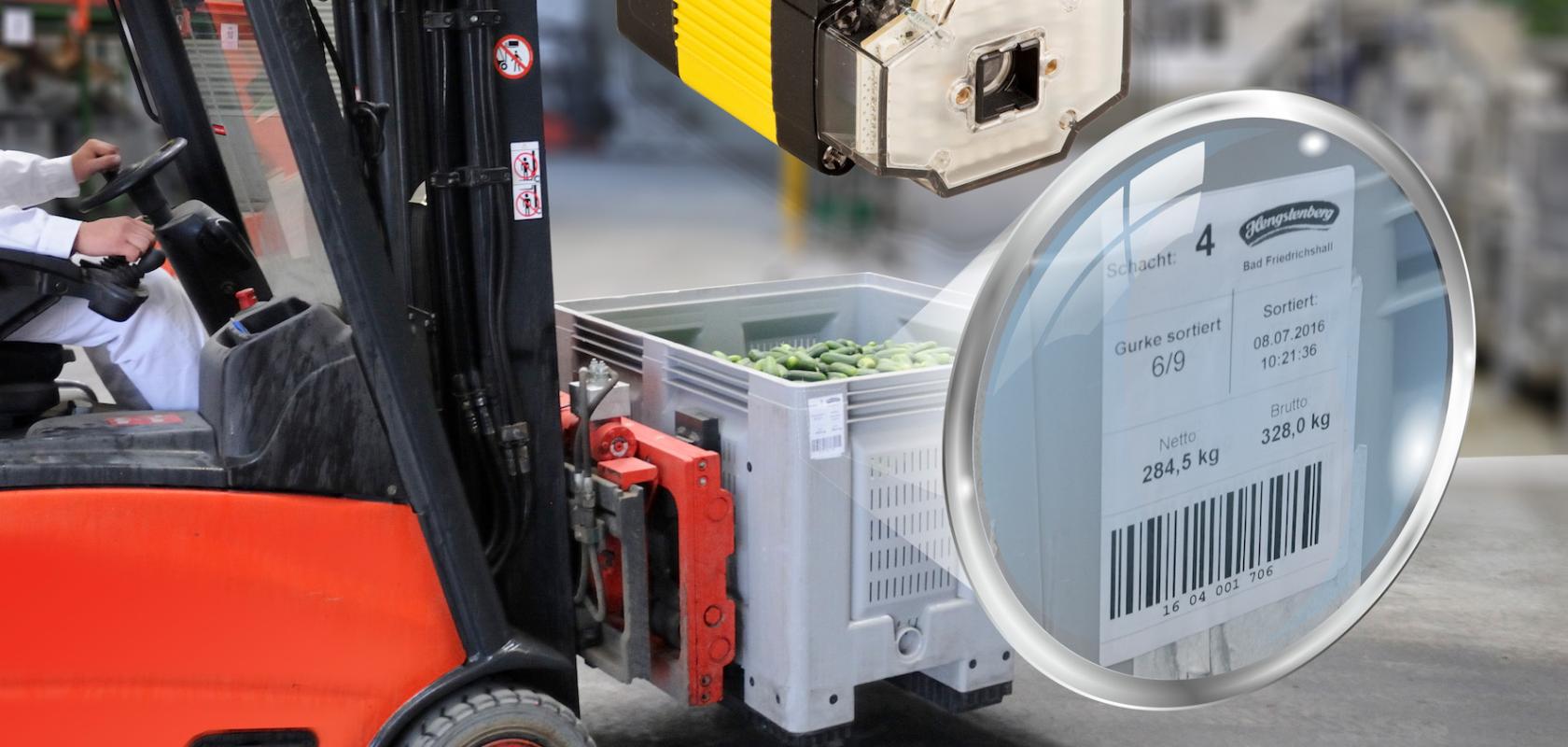 By using an efficient tracking solution, food producer Hengstenberg satisfies the latest industry requirements regarding proof of origin
For years, the call for clear proof of origin has been growing in numerous consumer goods sectors. As a result, and particularly in the food industry, barcode readers are increasingly being used for the automated identification, tracking and tracing of products. Cognex, the world's leading manufacturer of industrial vision systems, sensors, software and ID readers, has helped implement an efficient track and trace solution at the food producer's Hengstenberg site with its DataMan 300 barcode reader, allowing pickled gherkins bearing the mark of quality "Produced in Germany" to be traced all the way back to the respective grower. 
Regional products in fashion 
Until recently, consumers were often left in the dark as to the precise origin of for example fruit and vegetables. Surveys show, however, that over 60 percent of customers would like to buy food from their own region. This is why there is currently an urgent requirement for clear rules governing the indications of source and why corresponding solutions based on labeling with barcodes are being introduced throughout the food industry. 
Hengstenberg, too, sees the automation of its processes as a means of efficiently meeting the ever stricter requirements of its customers with regard to transparency and proof of origin. The Cognex DataMan 300 barcode readers are part of the track and trace system that enables the company at its Bad Friedrichshall site to prove the precise origin of the classified gherkins. 
Right at the start of the production chain, the DataMan 300 detects and reads the labels found on the containers with the classified batches of gherkins. As soon as the manufacturer and product data read has been verified successfully, the gherkins enter the downstream production. The long-term storage of the data enables Hengstenberg to trace back the batches even after a period of years to the respective field and grower. 
Barcode readers for tracking and tracing 
The fixed-mount DataMan 300 barcode readers belong to the most versatile series from Cognex with numerous lighting and lens variants for reliably reading the most difficult-to-read barcodes and data matrix codes – including high-speed lines. Both the integrated and controllable lighting as well as the liquid lens with adjustable focus enable the optimum setting of working distance, depth of field and field of view in order to achieve the best-possible read rates. 
An intelligent auto-tuning function automatically selects the optimum settings for the integrated lighting, autofocus and imager. Thanks to the patented Cognex Hotbars image analysis technology, the barcode readers can also reliably read damaged, distorted, blurred and low-contrast codes and transfer the information to the controller. This allows the data to be processed immediately and stored in the long term.