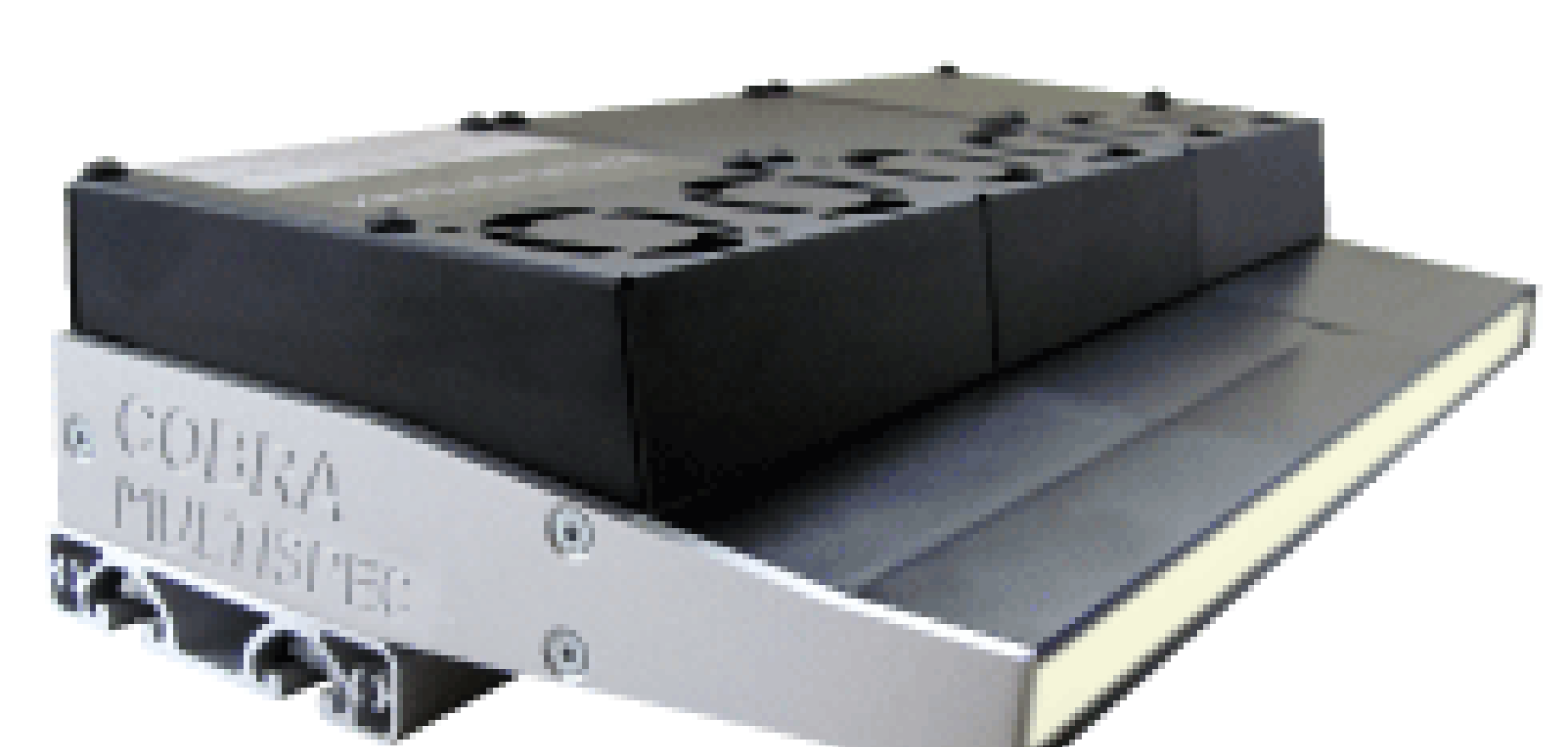 ProPhotonix, a high technology designer and manufacturer of LED illumination systems and laser diode modules, with operations in Ireland and the United Kingdom, is pleased to announce the addition of COBRATM MultiSpec, a multispectral LED line light, to its popular COBRA series.
COBRA MultiSpec is available with up to 12 wavelengths making it ideal for multispectral and hyperspectral imaging applications across a wide range of industries; counterfeit currency and pharmaceutical detection, food sorting, mineral identification and sorting, material identification for recycling, and many other applications. With discrete control of up to 12 wavelengths, users can maximize contrast by selecting the optimum color mix and vary the intensity of each wavelength to their specific application need.
Available in wavelengths from 365 – 1,500 nanometers, COBRA MultiSpec can be configured with two to twelve wavelengths. ProPhotonix' use of Chip-on-Board LED technology ensures that COBRA MultiSpec delivers extreme brightness and excellent uniformity in a compact form factor.
COBRA MultiSpec offers users precise control of the light via Ethernet IP commands for optimal signal to noise ratio at each wavelength. To enable rapid data acquisition and analysis, the ability to program multispectral strobe patterns is possible. MultiSpec allows for up to four optically independent strobe lines enabling, a total delay and response times of less than one micro second per four-strobe cycle.
As part of ProPhotonix' popular COBRA series, COBRA MultiSpec also offers field adjustable optics allowing users to select the optimum lens position for their specific application. COBRA Multispec is modular and available in any length up to five meters.