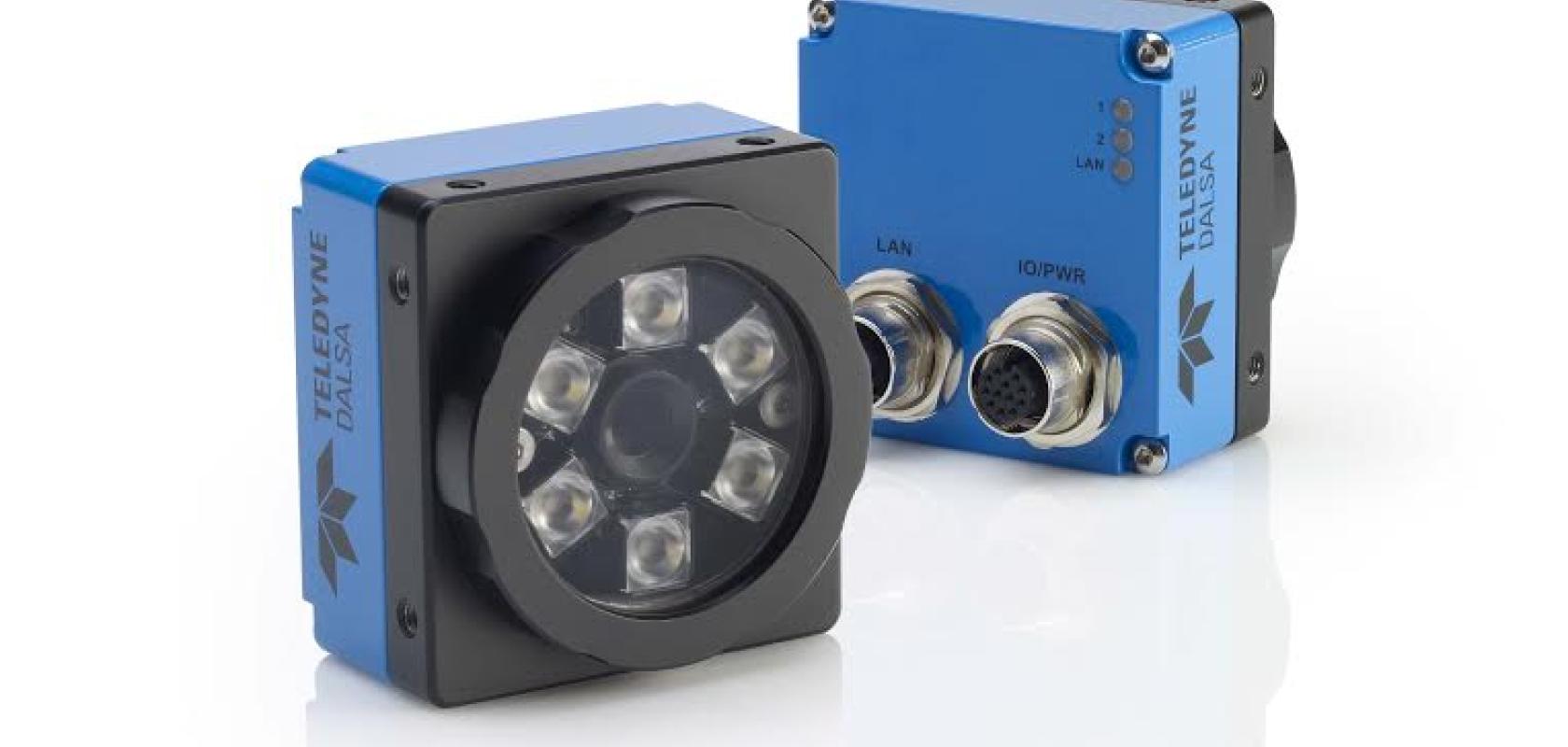 Teledyne DALSA, a Teledyne Technologies company and global leader in machine vision components and solutions, announced today its new BOA™ Spot ID vision sensors; the latest in its series of low-cost and easy-to-integrate vision solutions for the factory floor. BOA Spot ID combines 1D/2D code reading with OCR and verification tools for a number of product identification and verification applications, including quality control, traceability and logistics management, and product validation.
The BOA Spot ID is available in two models. A standard IDS model includes the core 1D/2D decoders, while the expanded IDE model adds advanced Direct Part Marking (DPM) decoding, OCR and verification tools. These new vision sensors can decode 1D barcodes with bar widths and spacing down to 1.5 pixels; and 2D matrix codes with cell or dot sizes down to 2 pixels. Image filters and control parameters are provided to enhance readability of poorly printed codes and codes printed on plastic or metallic surfaces using laser/chemical etch, ink jet or dot peen marking methods. Grading algorithms are included for verifying the quality of decoded symbols against ISO/IEC and AIM industry standards. Like earlier models, the BOA Spot ID combines the power and flexibility of a BOA vision system with integrated LED lighting, lens cover, and easy-to-use software to deliver high value capabilities at a low cost of ownership. And its robust build quality with IP67 rating means BOA Spot ID is at home in harsh industrial/wash down conditions.
Inspections using BOA Spot vision sensors can be triggered by parts in motion or from a PLC after being moved into a stationary position. Standard factory protocols, such as Ethernet/IP and PROFINET, are directly supported for communicating with 3rd party equipment or the factory enterprise. Thru- and surface-mounting options and a slim form factor lend automation and system developers the benefit of positioning the BOA Spot in tight places.