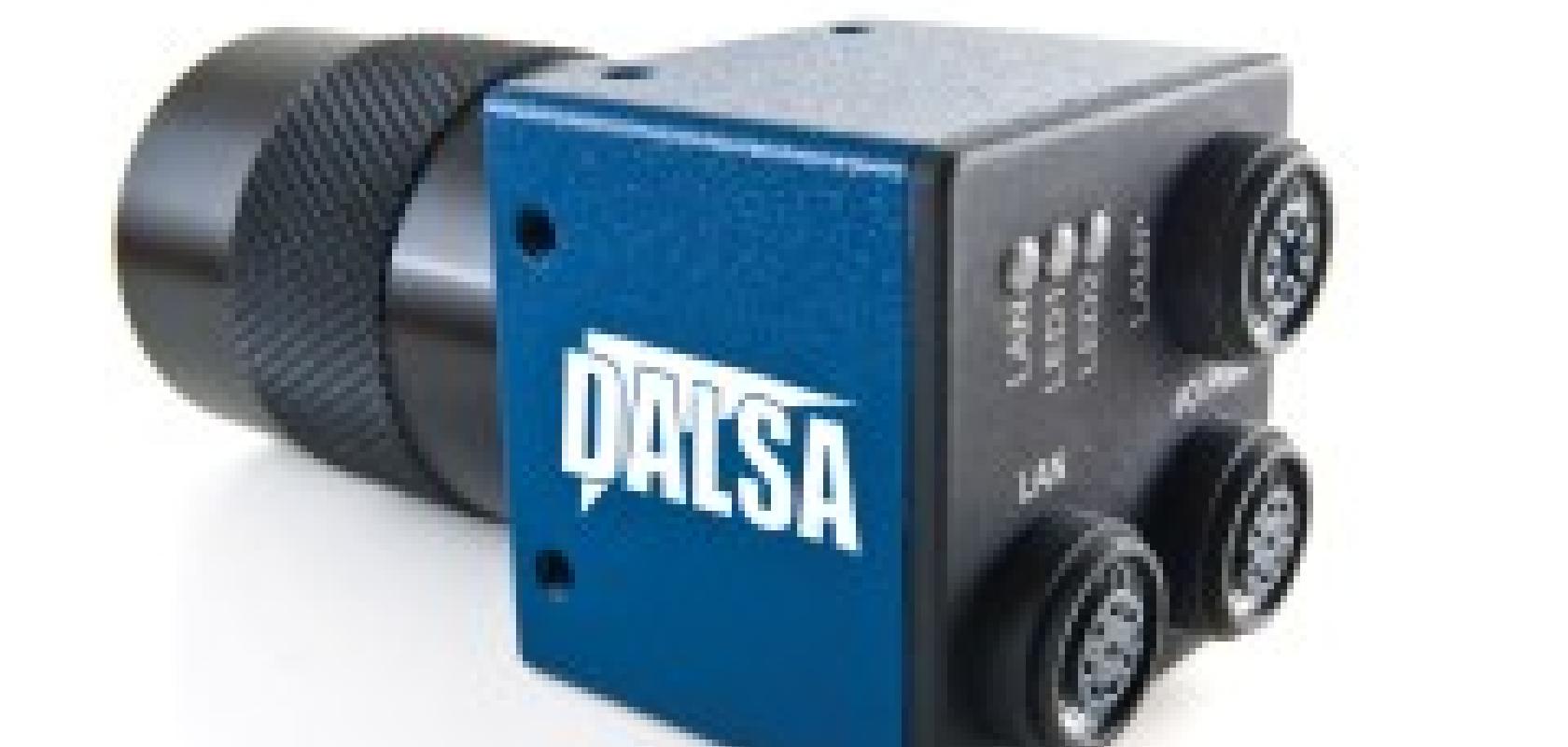 Dalsa has launched the BOA vision system, a highly integrated smart camera that comprises all of the elements of an industrial machine vision system. Powerful and quick-to-deploy, the BOA is ideal for automated quality inspection applications and factory automation.
BOA is an all-in-one machine vision solution incorporating multiple processing engines. This enables algorithm optimisation via DSP, application management via CPU, and sensor management via FPGA. It also offers embedded application software, which is easily set-up through a standard web browser. There is no software to install and therefore no version control problems. BOA delivers greater flexibility for its users via a rugged, easy-to-mount enclosure, built-in factory communications, and a low deployment cost.
The camera's 44mm cube form factor is perfect for tight-fit applications. The IP67-rated housing means the camera can be directly deployed in harsh, wash-down environments. This is particularly useful to meet cleanliness standards in the food and pharmaceutical industries, and eliminates the need for a separate, costly protective enclosure. BOA's small form factor and easy mounting capabilities allow it to integrate easily into existing production lines, machinery or moving equipment.
Building on the strength of its software, Dalsa has evolved and embedded the complete functionality of iNspect software in BOA. iNspect is ideal for both first time and experienced vision users alike; it offers excellent inspection capabilities that can be readily applied across a number of applications. This easy-to-use, graphical point and click interface, allows users to rapidly prototype and deploy solutions. It is available with a fully featured emulator for offline application development and debugging.
The BOA vision system is available immediately in a monochrome version (model BVS-0640M). A colour version will be available later in the year.