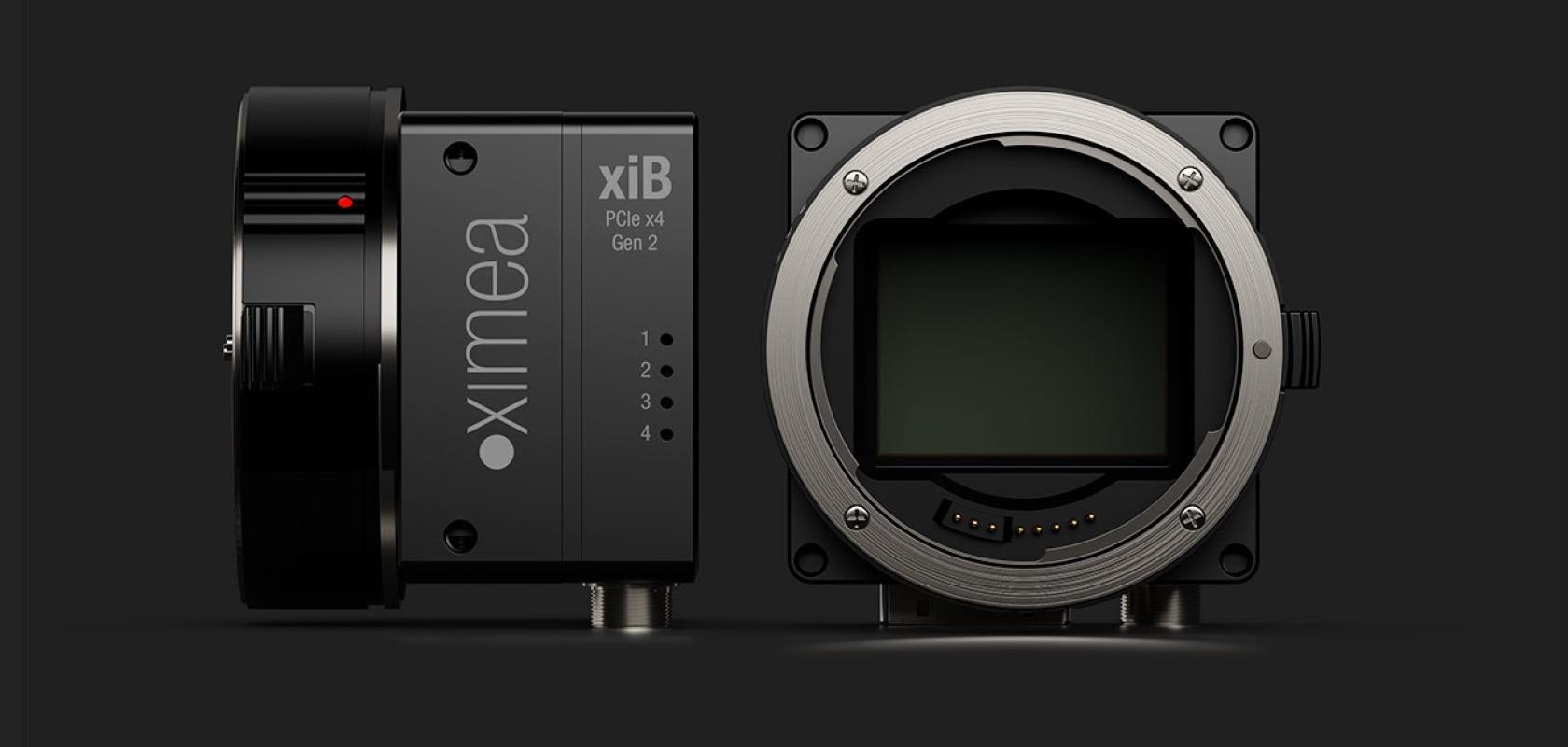 The well-known xiB line from Ximea already offers 4K and 5K models with 12 and 20 Mpix resolution and fast speed. With the addition of the new CMV50000 sensors from CMOSIS (AMS) to the xiB camera the 8K resolution is now available! We anticipate the initial stock to be low until the end of 2017 and production to begin in earnest early in 2018 - please get your inquiries in now! 
This latest model, called CB500, is equipped with high grade 35mm, full frame, Global shutter CMOS sensor with 7920 x 6004 pixels resolution and ability to provide 8, 10, 12 or 14-bit crystal clear images.  With the help of PCI Express (PCIe), this 48 Mpix sensor is able to reach the remarkable speed of over 30 Fps at full resolution. 
The camera's data and control interface is fully compliant with PCI Express External Cabling Specifications, which allows 20 Gbit/s and real data throughput of 1550 MB/s. In addition, fiber optic cabling can be used for data streaming direct to memory from distances of up to 300m without the expense of additional frame grabbers or special, complicated software. 
The camera package itself is remarkably compact in size and power consumption - physical dimensions of only 60 x 60 x 38 mm and 175g. Its power consumption, reduced by design and components, can be as low as 9 Watt. Further enhancement comes from an integrated active lens interface compatible with Canon EF-mount. This allows remote control of aperture, focus and image stabilization. 
Applications examples include: Flat panel inspection, printed circuit board (PCB) examination, persistent stadium and border security, wide area surveillance, 360 panorama, cinematography, instant replays, Virtual and Augmented reality (VR, AR), Sports imaging and broadcasting, motion capture and aerial or city mapping.