VDMA vision group elects board members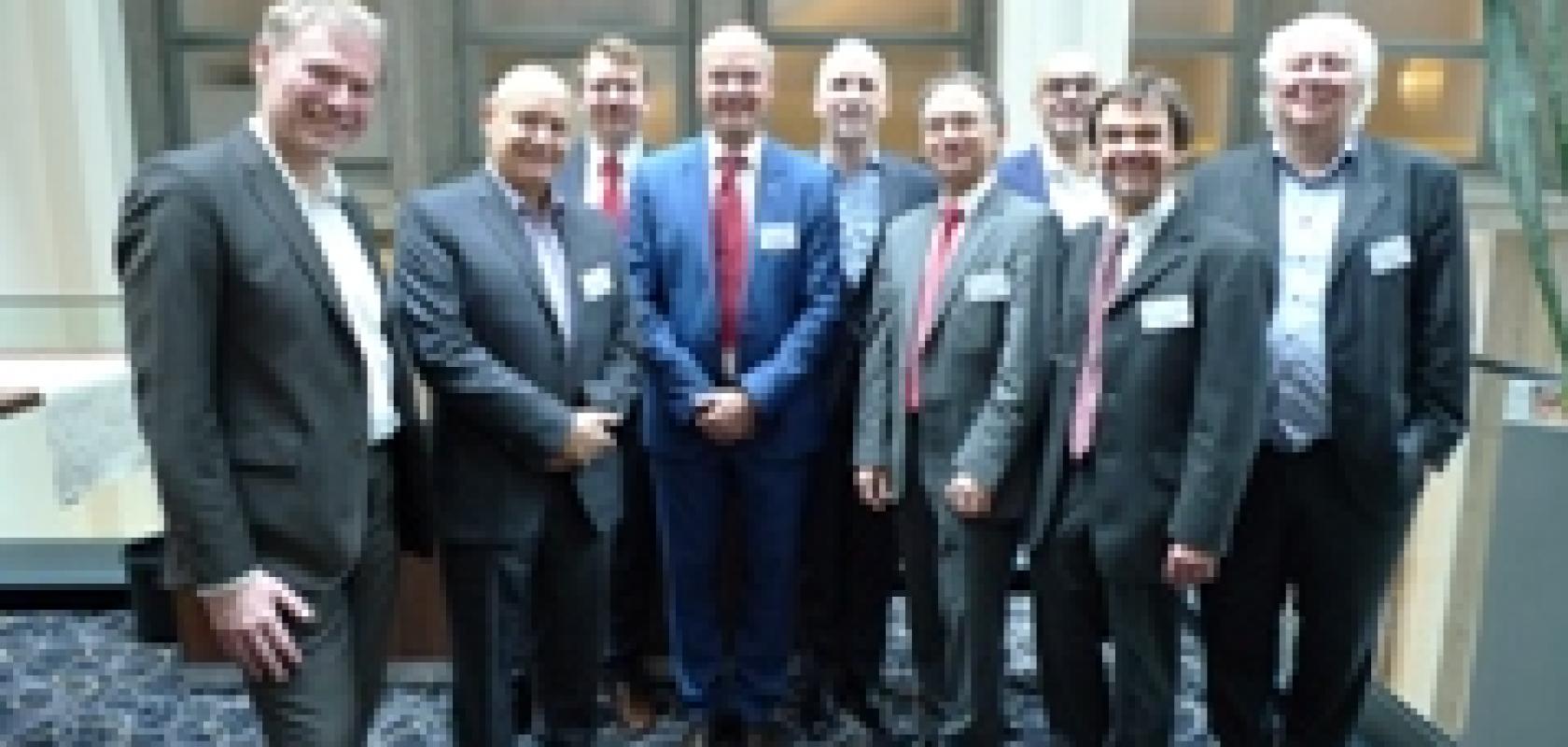 The VDMA Machine Vision group has elected a new board, including three seats representing non-German membership. The chairman of the board is Olaf Munkelt, managing director of MVTec Software.
The activities of the machine vision group will be driven by the new board over the 2015 to 2018 period.
The board members are:
Olaf Munkelt (chairman), managing director of MVTec Software, Munich, Germany;
Heiko Frohn, managing director of Vitronic, Wiesbaden, Germany;
Horst Heinol-Heikkinen, managing director of Asentics, Siegen, Germany;
Lou Hermans, chief operating officer of Cmosis, Antwerp, Belgium;
Dietmar Ley, CEO of Basler, Ahrensburg, Germany;
Donato Montanari, general manager machine vision business unit of Datalogic Automation, Monte San Pietro, Italy;
Klaus-Henning Noffz, CEO of Silicon Software, Mannheim, Germany;
Christian Ripperda, vice president / technology director of Isra Vision, Darmstadt, Germany; and
Mark Williamson, director – corporate market development, Stemmer Imaging Ltd., Tongham, Surrey, United Kingdom.
In addition, Dr Norbert Stein, managing director and founder of Vitronic, was elected chairman of the VDMA Robotics and Automation Association for a three year term. The machine vision group is part of the robotics and automation association; Olaf Munkelt, Horst-Heinol Heikkinen and Christian Ripperda will represent VDMA Machine Vision in the board of VDMA Robotics and Automation.
Stein commented on his inauguration that the robotics and automation sector is expected to grow by 5 per cent to €12.6 billion in 2016. 
Further information: