Throwable camera to give US police images of dangerous areas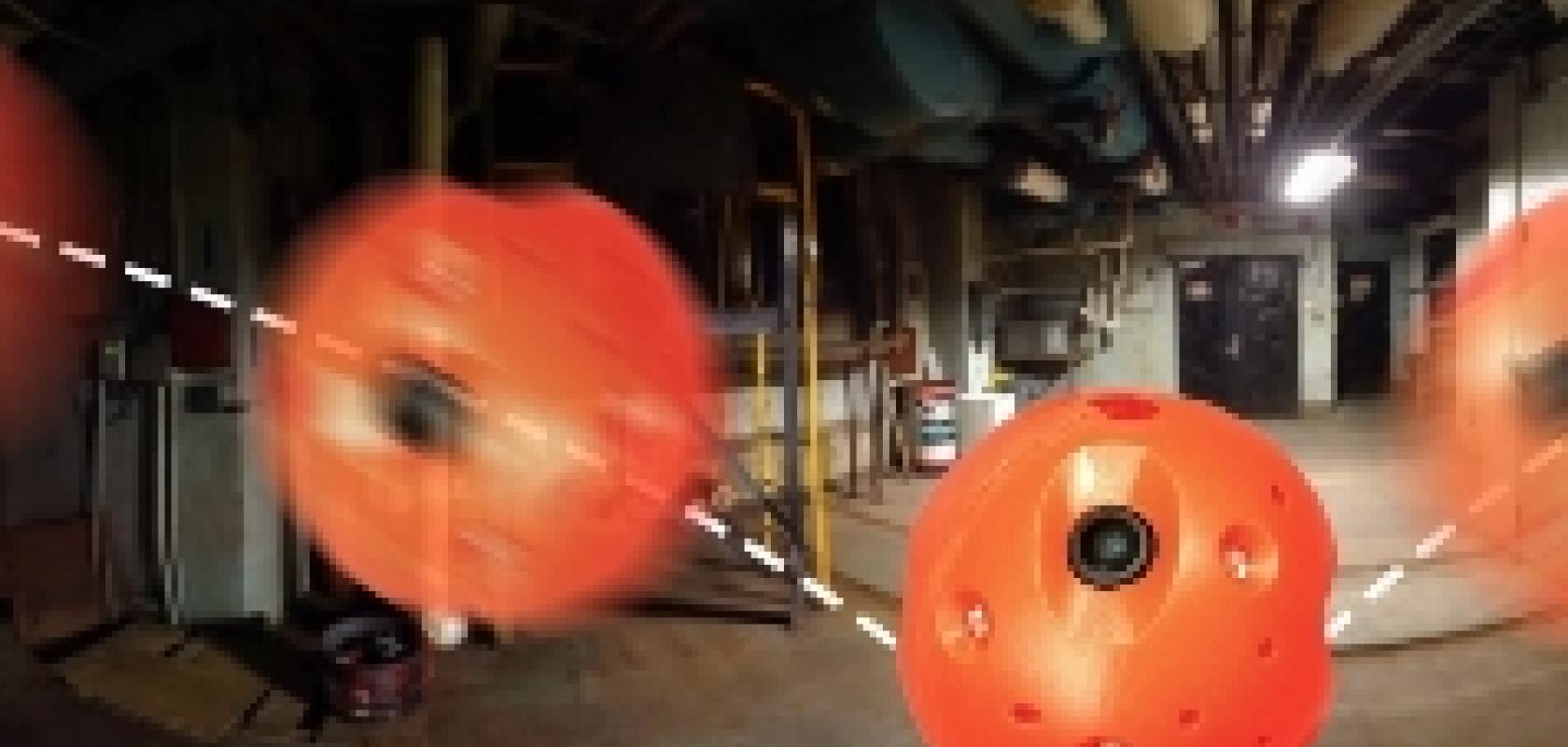 US police departments are to gain access to a panoramic camera that can be thrown into potentially dangerous areas to give images of the surroundings.
Boston-based startup, Bounce Imaging, founded by an MIT alumnus, has released its first line of tactical spheres, equipped with a camera, which can be thrown into buildings or potentially hazardous areas and transmit panoramic images back to a smartphone.
'It basically gives a quick assessment of a dangerous situation,' said Bounce Imaging CEO Francisco Aguilar, who invented the device called the Explorer.
Launched in 2012 with help from the MIT Venture Mentoring Service (VMS), Bounce Imaging will deploy 100 Explorers to police departments across the USA.
The Explorer is the size of a softball and covered in a thick rubber shell. The camera inside takes images through six lenses simultaneously, which are then stitched together to create a full panoramic image.
The image-stitching software was developed by engineers at the Costa Rican Institute of Technology. The software's algorithms, Aguilar said, reduce computational load and work around noise and other image-quality problems. Because of this, it can stitch multiple images in a fraction of a second, compared with about one minute through other methods.
There are plans to add sensors for radiation, temperature, and carbon monoxide in future models of the product.
Aguilar conceived of the Explorer after the 2010 Haiti earthquake, as a student at both MIT Sloan and the Kennedy School of Government at Harvard University. International search-and-rescue teams, he learned, could not find survivors trapped in the rubble easily, as they were using cumbersome fibre-optic cameras, which were difficult to manoeuvre and too expensive for wide use. 'I started looking into low-cost, very simple technologies to pair with your smartphone, so you wouldn't need special training or equipment to look into these dangerous areas,' Aguilar says.
The ball also serves as its own wireless hotspot, through Bounce Imaging's network, that a mobile device uses to grab the images.
Further information: