ST's quantum dot sensor set for volume SWIR imaging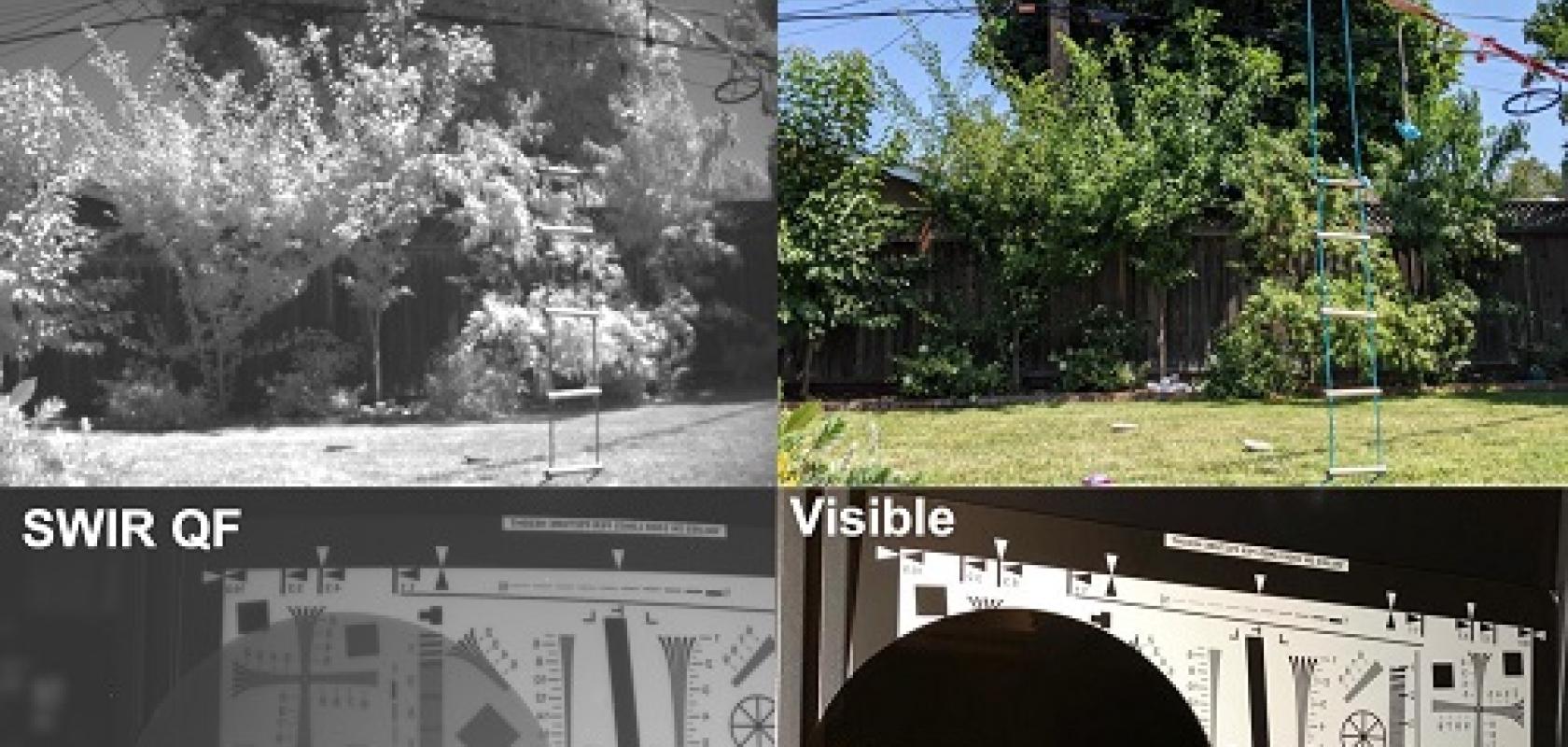 STMicroelectronics has presented details of a quantum dot shortwave infrared (SWIR) image sensor at the International Electronic Devices Meeting (IEDM) in San Francisco.
The company demonstrated a 1.62µm pixel pitch global shutter SWIR sensor, with a quantum efficiency of 60 per cent and a shutter efficiency of 99.98 per cent at 1,400nm.
The devices were manufactured on 300mm wafers, so suitable for high-volume production at a relatively low cost.
Speaking to Imaging and Machine Vision Europe, Jonathan Steckel, director of advanced technology intelligence in imaging at STMicroelectronics, and lead author of the paper, said that the cost of the sensor could be down in the single-dollar region, similar to what would be paid for a silicon imager.
Detectors for SWIR imaging have traditionally been made from InGaAs, because the material performs well in this wavelength band where silicon does not. But InGaAs sensors can cost hundreds or thousands of dollars.
Sensors incorporating colloidal quantum dots (CQDs) can be tuned to be sensitive to light in the shortwave infrared while remaining low-cost.
STMicroelectronics' sensor is the latest announcement in the blossoming area of CQDs for SWIR imaging, with commercial CQD sensors available from SWIR Vision Systems, Emberion, and Imec, among others.
The ST work though shows commitment to high-volume production, and could open up SWIR imaging for consumer electronic devices and other larger volume applications.
'The potential of the technology is that you can essentially do SWIR imaging at silicon cost,' Steckel said.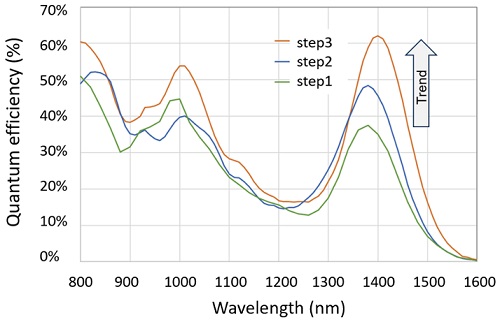 Quantum efficiency spectrum for STMicroelectronics' SWIR Quantum Film photodiode showing a peak above 60 per cent with optimised layer thicknesses. Credit: STMicroelectronics
He added: 'SWIR imaging can become a much larger volume industry, and a more significant industry than what it currently is based on InGaAs technology.' The ST CQD sensor will 'open up a lot of different use-case scenarios that we can't yet define, because people will have access to it'.
STMicroelectronics' technology is based on lead sulphide quantum dot thin films. These are made in solution and the deposition steps integrated within a CMOS semiconductor process, in STMicroelectronics' case within its 300mm fab.
The disadvantage of CQD technology for shortwave infrared is that the quantum efficiency is lower than InGaAs sensors. Steckel said that ST's quantum dot SWIR image sensor is not a huge leap in performance compared to CQD sensors from other suppliers, but that ST is going to make it available at a significant scale and with the reliability that consumer electronic customers demand.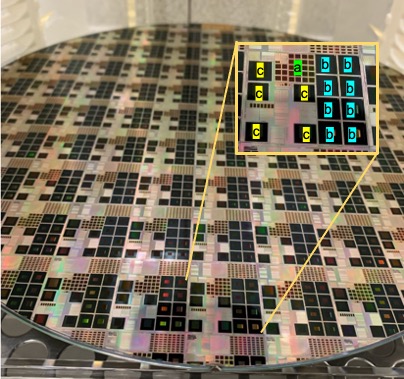 STMicroelectronics' Quantum Film qualification wafer showing elementary QF photodiode test structures (a), pixel matrix test chips (b), and full image sensor products (c). Credit: STMicroelectronics
He said there's a lot of effort going into improving the quantum efficiency of CQDs. In academia, Professor Edward Sargent at the University of Toronto has reported 80 per cent quantum efficiency of a CQD photodetector at 1,550nm.
'In industry, in the next couple of years, we'll probably also be able to develop our technology to hit higher quantum efficiencies, upwards of 70-80 per cent,' Steckel said. 'Then it would create more of a value-add, and more of a gap between what silicon can do versus what CQD can do in the NIR, and also close the gap between what InGaAs can do versus CQD technology in the SWIR.'
As part of its IEDM paper, STMicroelectronics showed that its device met the current consumer electronics industry standard for reliability, although Steckel added that ST is working on higher temperature stability so that it can address more demanding applications.
The firm will be providing evaluation kits to customers next year.