Stereo scan and AI returns used car parts into service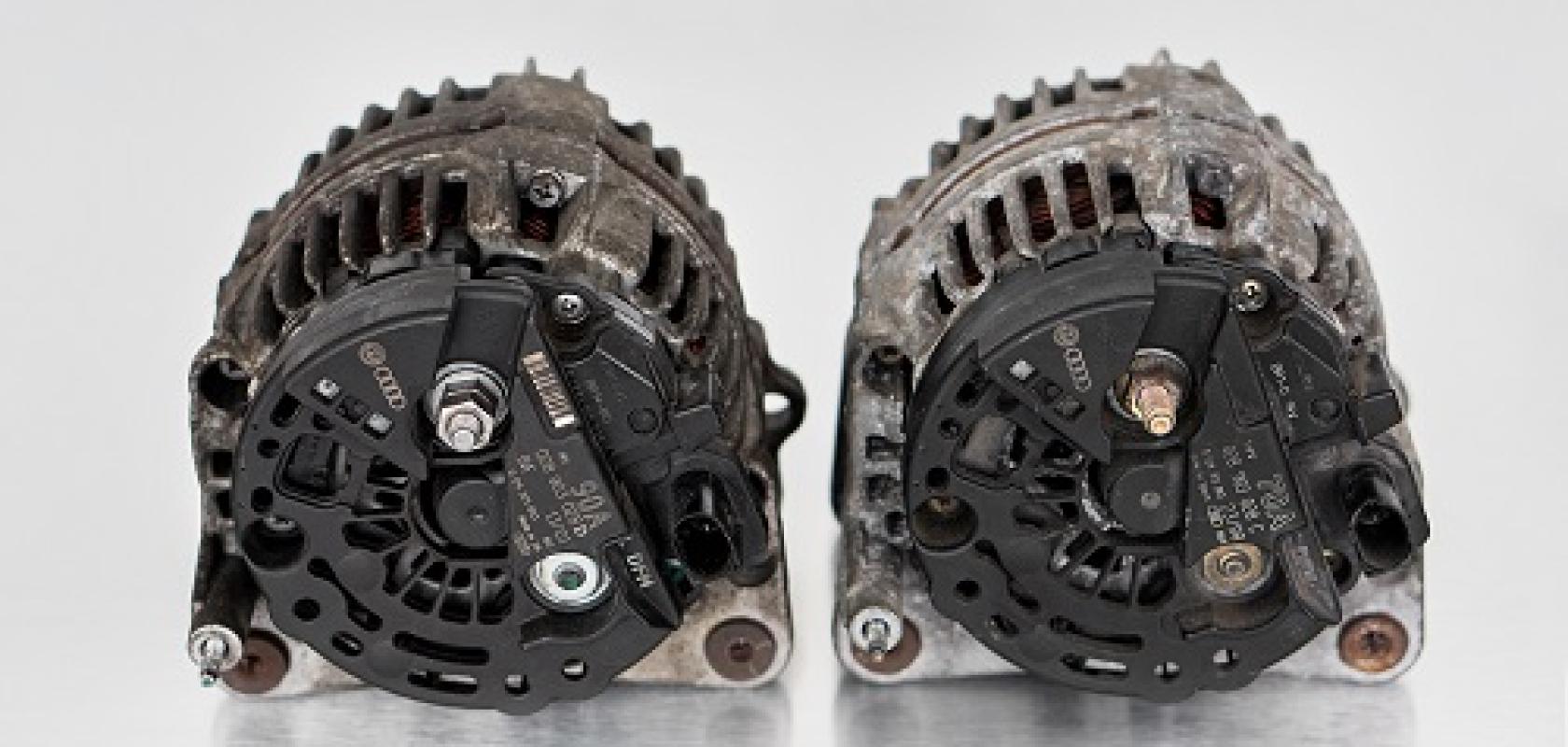 A project to scan used car parts to identify those that can be reused is underway as part of work funded by the German Federal Ministry of Education and Research's 'Resource Efficient Circular Economy – Innovative Product Cycles' (ReziProK) measure.
The aim of the EIBA project is to build a system that scans automotive used parts in 3D to assess their condition and whether they can be reused.
Circular Economy Solutions, which is developing and testing the system at its sites, has collected images of approximately 1,400 different used parts. A neural network is then trained to identify the parts automatically, achieving a recognition rate of 98.9 per cent in one study.
The part is weighed and scanned with three 3D stereo cameras. The data is combined with any part-specific commercial data, such as the origin, date and location, in order to identify the part.
The information is processed by two AI systems simultaneously, one trained for image processing and the other trained for commercial data.
The Fraunhofer institute for production systems and design technology IPK, and Technische Universität Berlin are also project partners. Marian Schlüter, a scientist at Fraunhofer IPK, explained: 'In the automotive industry, once the used part has been removed, it is assessed at the sorting centre [Circular Economy Solutions in this case] based on certain criteria to determine whether it can be reused. This is far from trivial, however. Part numbers, which are the only visually reliable feature, are no longer legible, are scratched, painted over, or the type plates may have fallen off. This means that the worker ends up discarding it by mistake, and it is recycled purely as a material.
'This is precisely where AI comes into play,' he continued. 'It identifies the used parts based on their appearance, irrespective of the part number, and sends them off for a new lease of life.'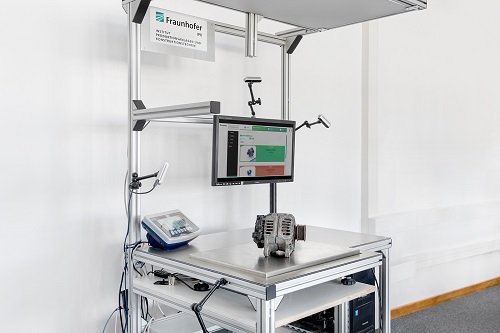 The AI-supported assistance system for semi-automated sorting of used components in the lab. Credit: Fraunhofer IPK/Larissa Klassen
Identification features such as weight, volume, shape, size and colour characteristics are used, but customer and delivery data are also included in the evaluation.
Circular Economy Solutions employees still examine the part to look for any loose components or burnt parts.
Every year, about five to seven per cent of one million used parts processed by Circular Economy Solutions – that is, up to 70,000 parts – are discarded because they cannot be identified. Based on a recognition accuracy of 98.9 per cent, it is expected that AI-based identification will allow 67,200 more used parts to be fed back into the cycle than before.