Researchers build $800 hyperspectral camera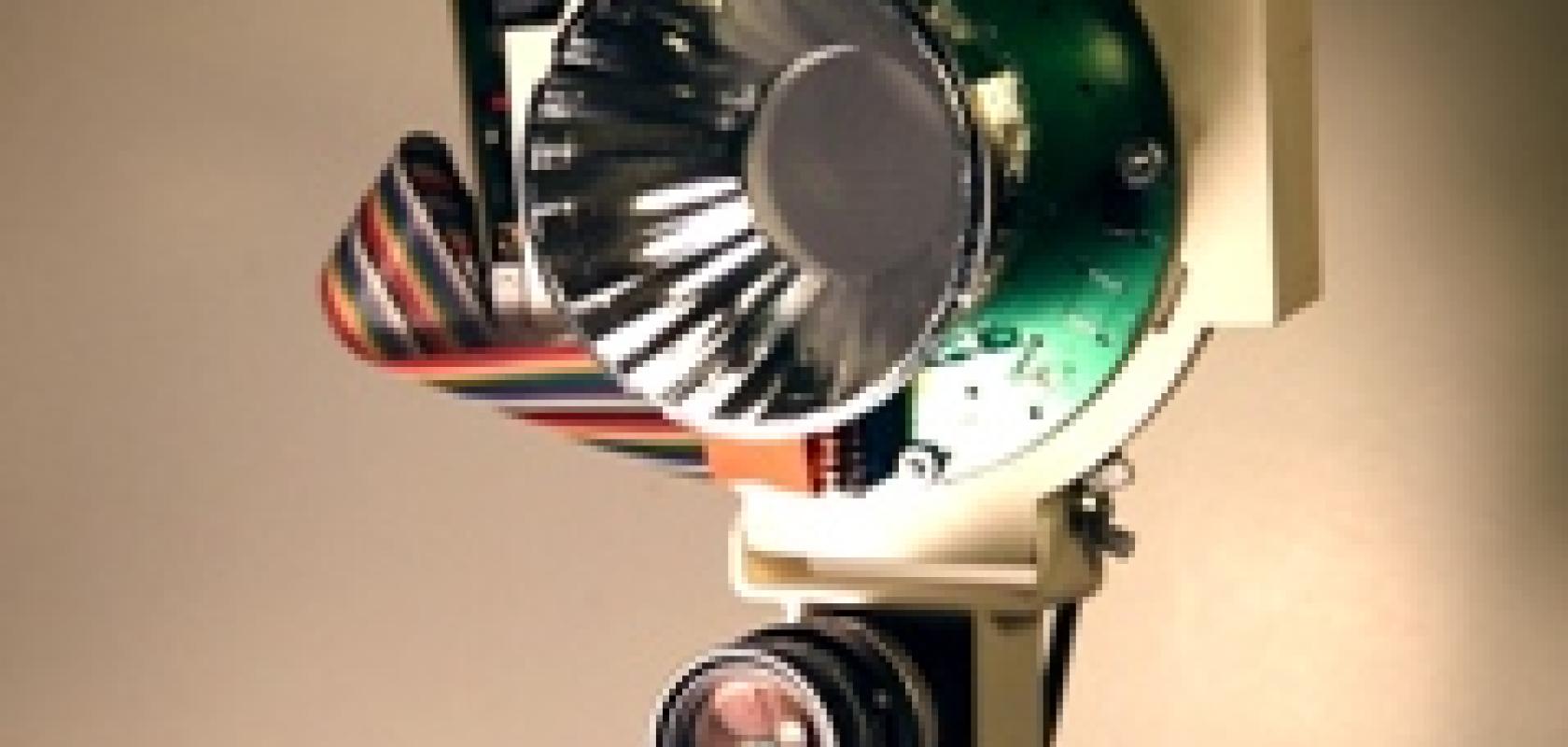 A University of Washington and Microsoft Research team has built a hyperspectral camera costing as little as $800. The researchers detailed the HyperCam hardware solution in a paper presented at the UbiComp 2015 conference in Osaka, Japan in September. They also said that a version costing as little as $50 could potentially be developed to add to a mobile phone camera.
Industrial hyperspectral cameras can cost between several thousand to tens of thousands of dollars. The scientists envisage the low-cost system being used in areas such as biometrics or to determine the ripeness of fruit and vegetables in supermarkets.
As a preliminary investigation of HyperCam's utility as a biometric tool, in a test of 25 different users, the system was able to differentiate between the vein and skin texture patterns on images of users' hands with 99 per cent accuracy.
In another test, the team also took hyperspectral images of 10 different fruits over the course of a week. The HyperCam images predicted the relative ripeness of the fruits with 94 per cent accuracy, compared with only 62 per cent for a visible camera.
'It's not there yet, but the way this hardware was built you can probably imagine putting it in a mobile phone,' said Shwetak Patel, Washington Research Foundation Endowed Professor of Computer Science and Engineering and Electrical Engineering at the University of Washington.
'With this kind of camera, you could go to the grocery store and know what produce to pick by looking underneath the skin and seeing if there's anything wrong inside. It's like having a food safety app in your pocket,' Patel said.
Hyperspectral imaging is used in many applications such as satellite imaging and infrastructure and food safety inspections, but the technology's high cost has limited its use to industrial or commercial purposes. The research team wanted to see if they could make a relatively simple and affordable hyperspectral camera for consumer uses.
HyperCam uses the visible and near-infrared parts of the electromagnetic spectrum, illuminating a scene with 17 different wavelengths.
'[The University of Washington software] mines all the different possible images and compares it to what a normal camera or the human eye will see and tries to figure out what scenes look most different,' said lead author Mayank Goel, a University of Washington computer science and engineering doctoral student and Microsoft Research graduate fellow.
One remaining challenge is that the technology doesn't work particularly well in bright light, Goel said. Next research steps will include addressing that problem and making the camera small enough to be incorporated into mobile phones and other devices, he said.
The project was funded by Microsoft Research.
Related articles:
Hyperspectral imaging recaptures Brandenburg frescos 
Drones gain spectral sight - In an area where size matters, hyperspectral imaging is cracking the unmanned aerial vehicle market due to the development of small size, low power systems, as Tom Eddershaw discovers
Disaster analysis - Jessica Rowbury looks at how satellite imagery and other remote sensing technology is used to study natural disasters 
Further information: