New 3D sensor from e2v; Omnivision shrinks global shutter pixels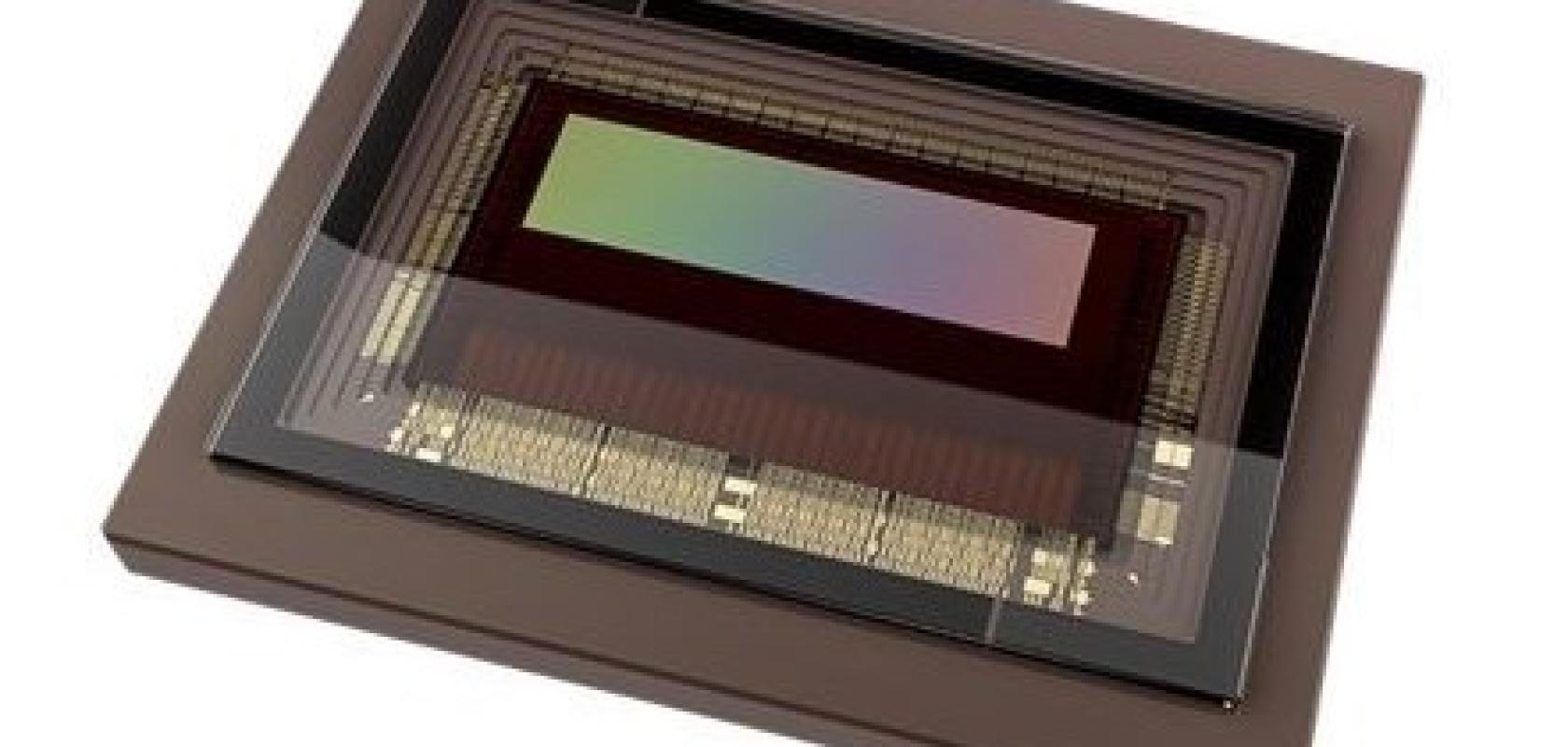 Teledyne e2v and Omnivision have both released new image sensors for industrial imaging.
Teledyne e2v has launched its Flash CMOS sensor family for 3D laser profiling, while Omnivision Technologies introduced a backside-illuminated global shutter sensor with 2.2µm pixels.
Teledyne e2v's Flash sensor features a 6μm CMOS global shutter pixel. They are available in 4k or 2k horizontal resolution, with respective frame rates of 1,800fps and 1,500fps (8 bits), and respective readout speeds of 61.4Gb/s and 25.6Gb/s.
The sensors come in a µPGA ceramic package fitting in standard optical formats, APS-like optics in the 4k and C-Mount in the 2k.
The sensors include high dynamic range modes, up to 100dB; a multiple region of interest mode; frame-to-frame 'hot' changes mode of some parameters, including exposure time, binning, ROI, flipping and conversion time; and different trigger modes for different production line speeds.

Yoann Lochardet, marketing manager for 3D at Teledyne e2v, said: 'These new sensors feature a unique set of characteristics targeted at 3D laser triangulation applications including: high resolution, very high frame rate, very high readout speed, HDR capability and a large set of additional features. All these capabilities allow our customers to solve the most challenging application demands in 3D laser profiling or displacement, such as quality control and 3D measurement.'
Omnivision claims its 1-megapixel OG01A sensor offers the smallest pixel size – 2.2µm – for a backside-illuminated, global shutter image sensor. Earlier in the year, TowerJazz released a global shutter CMOS image sensor with a pixel size of 2.5µm.
Omnivision's sensor combines the company's PureCel Plus-S pixel technology and Nyxel near-infrared technology, which gives a quantum efficiency of 40 per cent at 940nm and 60 per cent at 850nm.
This sensor is ideal for a wide range of consumer and industrial applications that need a global shutter to avoid motion blur, along with good NIR performance for low-light conditions.

Omnivision names AR/VR headsets, drones, robots, and simultaneous localisation and mapping (SLAM), as well as face authentication in smartphones and eye tracking in cars, as potential applications of the sensor.

The sensor reaches 120fps in a 1/5 inch optical format. High shutter efficiency allows for clean motion capture and a high dynamic range.