New £32m Imaging Centre of Excellence opened in Glasgow
The University of Glasgow has opened a £32 million Imaging Centre of Excellence (ICE), a medical research facility that will bring together world-leading research, cutting-edge technology and international business investment, and will act as a hub for translating science into economic and patient benefit for the UK.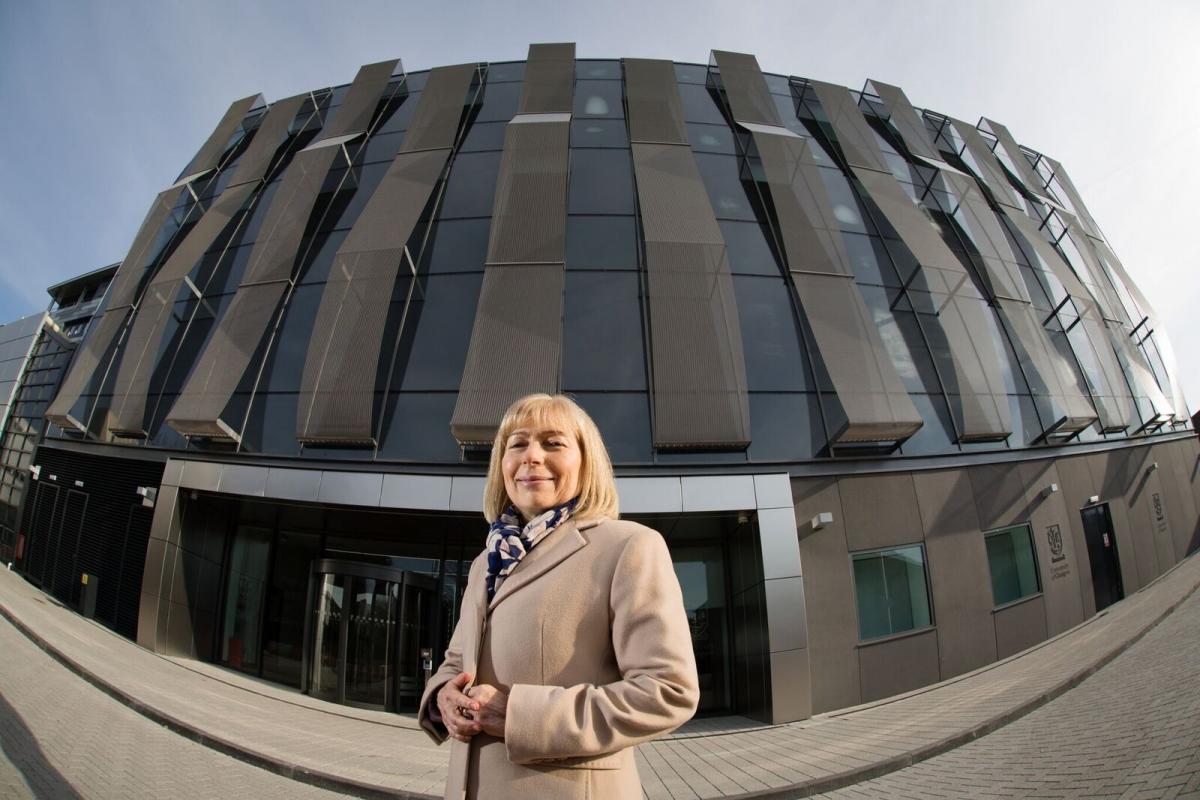 Professor Dame Anna Dominiczak outside the new Imaging Centre of Excellence. (Credit: University of Glasgow)
The facility will bring up to 400 new high-value jobs to the city over a seven-year period and is expected to contribute £88 million to the local economy. 
'ICE will be a world-leading example of a precision medicine centre, bringing together the key partners of the University of Glasgow, the NHS and industry together to further clinical research and ultimately bring economic and patient benefits not only for Glasgow, but to the whole of Scotland,' commented Professor Dame Anna Dominiczak, vice principal and head of the College of Medical, Veterinary and Life Sciences at the university.
With aims to become a global centre of excellence for precision medicine, the new building is already home to UK's first clinical 7 Tesla MRI scanner. The scanner will be a focus of research for clinical and non-clinical academic imaging specialists and clinical physics expertise.
The facility will also house the Clinical Innovation Zone, a space dedicated to facilitating industry collaborations and the development of innovative healthcare technology. The area has already attracted international small and medium-size enterprises (SMEs) from around the world, including Germany and Singapore.
'The ICE isn't about ivory tower research, it is about bringing world-leading clinical academics together with industry to collaborate and to create something that not only positively benefits patients but also brings a meaningful economic benefit as well,' noted Dominiczak.
ICE was built in collaboration with NHS Greater Glasgow and Clyde (NHSGGC), and is one of three projects in the Glasgow City Region City Deal's Innovation and Growth theme.