Medical device QC improved with optical inspection machine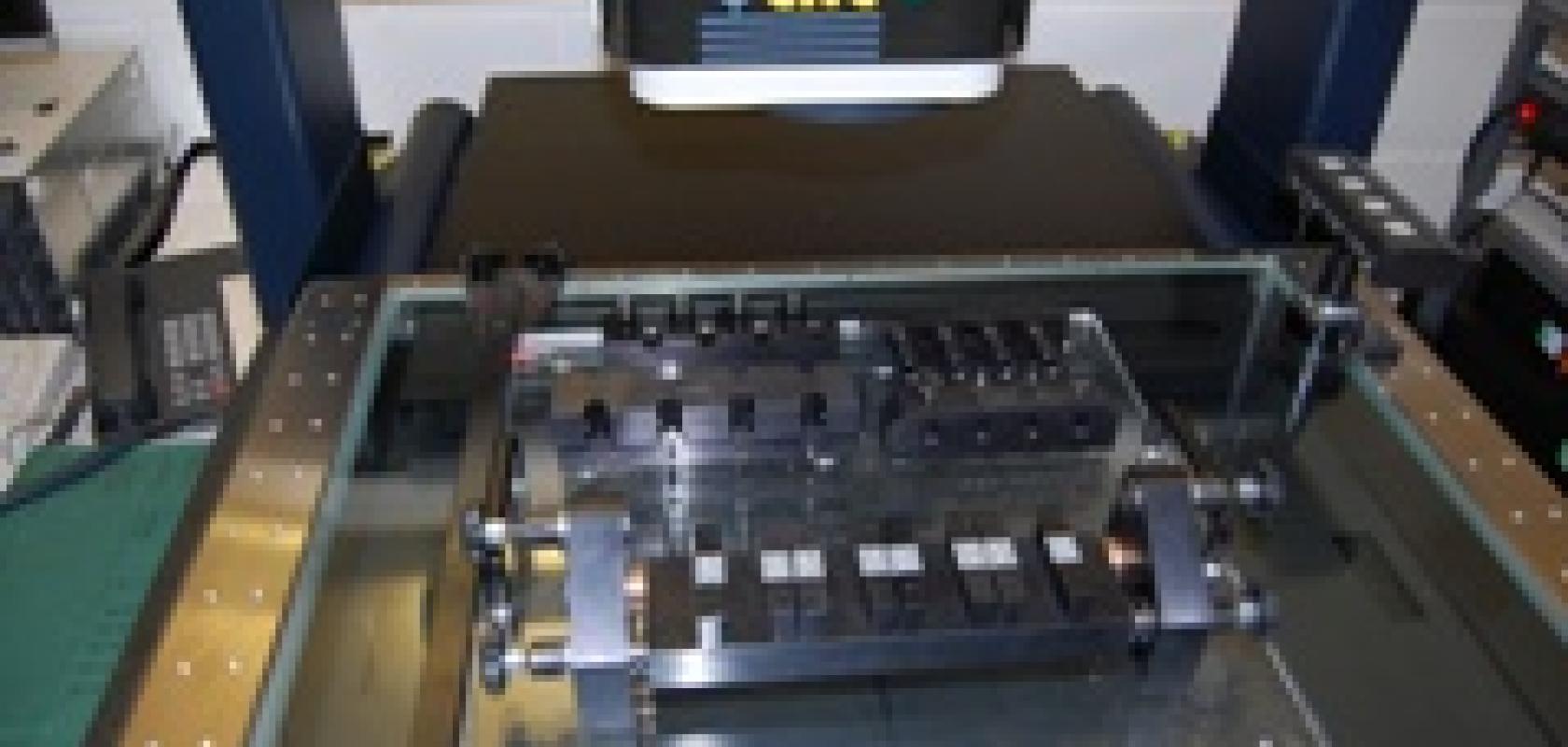 A manufacturer producing plastic injection moulded components for a drug delivery device has been able to meet the quality control requirements associated with the device in-house with an optical inspection machine. R A Labone, based in Derbyshire, UK, employed the SmartScope CNC 500 co-ordinate measuring machine (CMM) from OGP that integrates both touch trigger and optical inspection routines for quality control of the part.
Labone's quality technician, Bryan Brownlow, commented: 'There's no doubt that we would have had to outsource the first article inspection of these parts [without the SmartScope machine] and suffer the resulting consequences of additional costs and paperwork plus the potential lead time delays.'
He added: 'Because the easy-to-use CMM utilises both touch probe and optical measuring, the SmartScope is the best and most user-friendly measuring machine we have. It comfortably meets our demands by inspecting to tolerances of 2µm, and its use will also provide significant programming and cycle time savings in our batch inspection routines.'
The new drug delivery device contract involves producing eight separate mouldings on multi-cavity tools, including a cap and a sleeve. The controlling features of each first-off batch are 100 per cent inspected, followed by random inspection across each production run.
Brownlow said: 'We wanted to measure these components in batches of 10 at a time and it was clear that our existing CMMs did not have the capacity. With a worktable of 500mm by 450mm, the SmartScope easily accommodates this demand.'
Supplied by OGP UK of Foston, Derbyshire, the SmartScope CNC 500 is a single, multi-feature measuring centre having the capability to move a part through three axes of orientation by combining 3D co-ordinate measurement using touch probe with non-contact video measurement.
The machine has a programmable eight-sector SmartRing lighting source that is fully integrated and works in all planes. These features enable most components to be measured using three axes, capturing when appropriate multi-face geometric dimensions and tolerances plus determining surface texture features, if required.
All this is achieved courtesy of the machine's Measure-X MultiSensor metrology software that has the benefit of a full set of image processing, autofocus tools and geometric functions. This provides a single reference calibration, levelling, rotation and origin definition while having the ability to quickly switch between the different sensor types at any point in the measuring routine.
Managing director Chris Young commented: 'The machine has not only provided a major solution for an important new contract, but will also generate savings in both programming and inspection cycles.'