Light field inspection wins Johannes Meyer EMVA award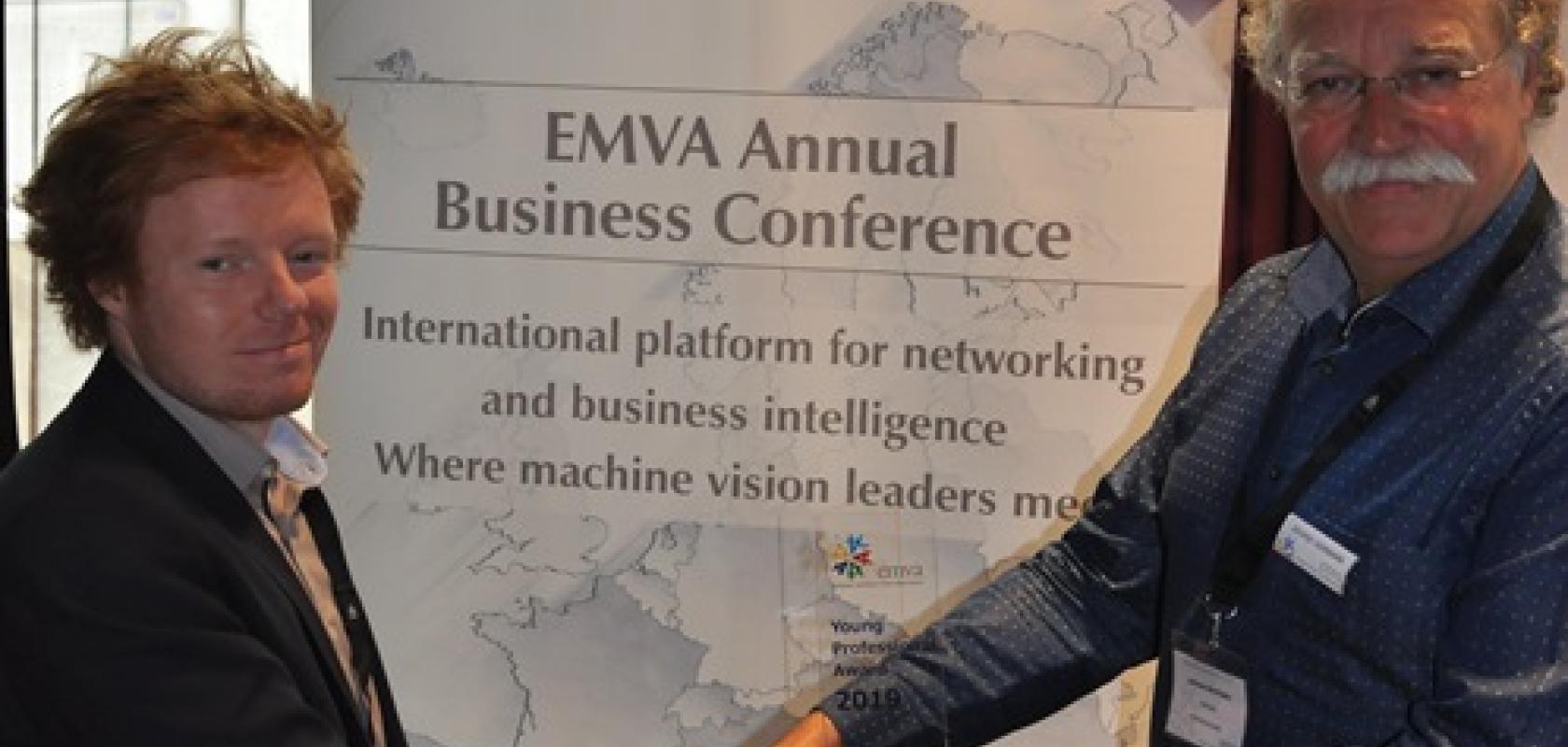 Dr Johannes Meyer, a PhD graduate from the Karlsruhe Institute of Technology, has been presented with the European Machine Vision Association's Young Professional Award for his work on light field methods for inspecting transparent objects.
Meyer was announced as the winner of the award at the EMVA's business conference in Copenhagen, Denmark, which took place from 16 to 18 May.
The work, which formed part of Meyer's PhD in computer science at KIT, was based on light field methods of inspection, where the intensity, position and direction of light rays are measured.
Meyer has developed a novel sensor system, the laser deflection scanner, that can acquire high resolution light fields of transparent objects. By means of suitable processing algorithms, material defects can be extracted out of these light fields in real time.
Furthermore, a method for inverse light field illumination has been developed, which suppresses all intended structures of the test objects and reveals material defects with high contrast.
Meyer has published work on a novel light field generator, based on a high resolution display onto which a micro lens array is mounted, and light transport matrices.
Transparent objects, such as windshields or lenses, are often inspected by a human, moving the object under a light source to look for air bubbles or scratches. Automated inspection of complex-shaped transparent objects like lenses still represents a challenging task for machine vision.
Meyer, age 31, received his Bachelor's and Master's degree in computer science from KIT in 2012 and 2014, respectively. He has been working as a research scientist in close cooperation between the Vision and Fusion Laboratory of KIT and the Visual Inspection Systems department of the Fraunhofer Institute of Optronics, System Technologies and Image Exploitation IOSB. In 2018, he obtained a PhD in computer science from KIT. He is now working for ITK Engineering in the field of computer vision.
The Young Professional Award honours the work of a student or a young professional in the field of machine vision or image processing.
It is the goal of the European Machine Vision Association to support innovation in the machine vision industry, to contribute to the important aspect of dedicated machine vision education, and to provide a bridge between research and industry.
The 18th EMVA business conference will take place from 25 to 27 June 2020 in Sofia, Bulgaria.