Konstanz solution centre demos turnkey vision systems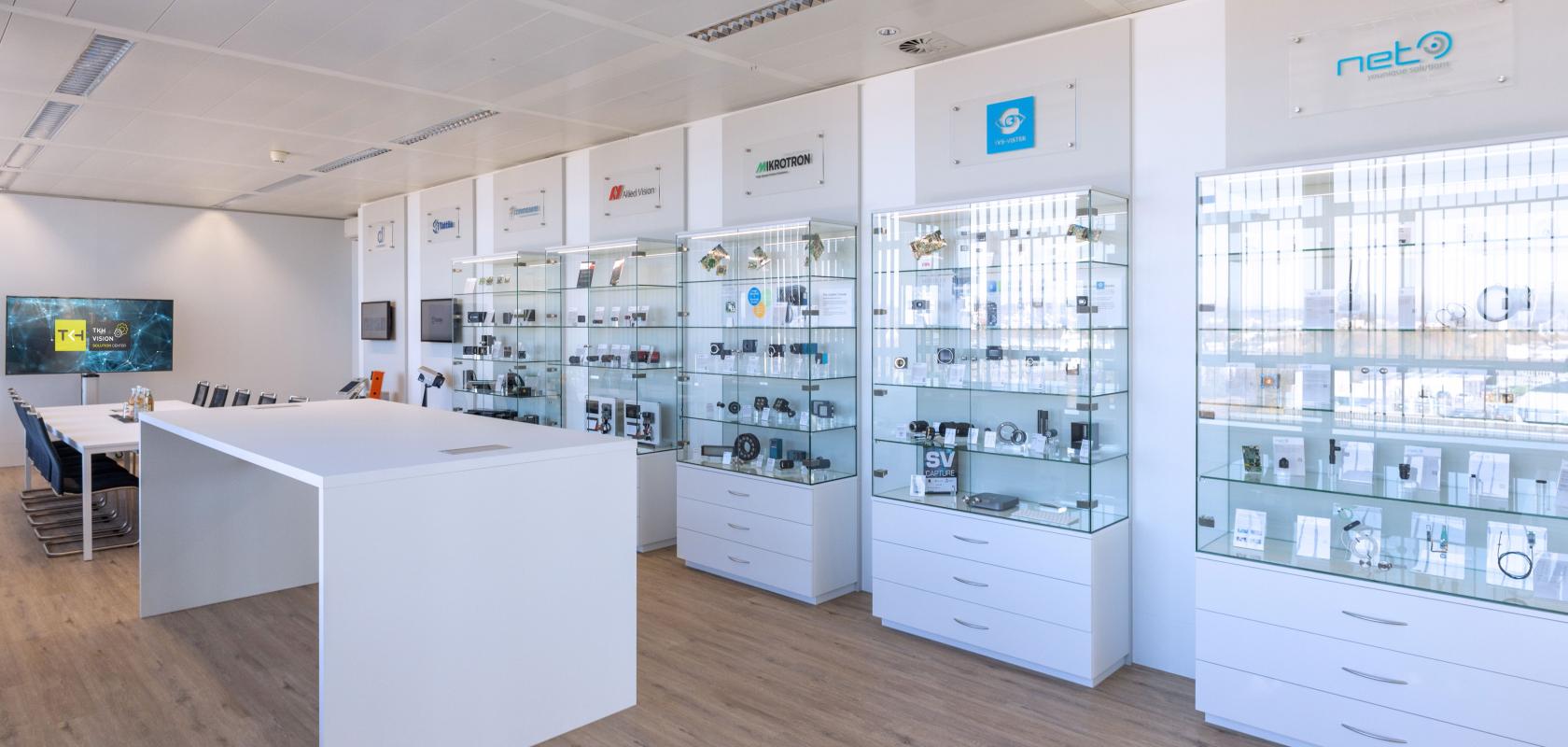 TKH Vision, a group of machine vision companies, has opened a Vision Solution Center in Konstanz, Germany, to serve as a demonstration and experience site for its integrated turnkey vision solutions for OEM's, machine builders and system integrators.
TKH Vision consists of firms Allied Vision, Chromasens, LMI Technologies, Mikrotron, Nerian, NET, SVS-Vistek, and Tattile. The new centre is located at Chromasens' headquarters.
The group's in-house experts develop integrated solutions from a large variety of area scan, line scan, and 3D vision technologies supporting all spectra from UV to SWIR using highly sophisticated light and optic sub-systems, in combination with state-of-the-art software products.
"The TKH Vision Solution Center is a meeting place where prospective customers can come and see our 2D and 3D machine vision solutions in action. Here we take care of any application requirement and provide integrated, turnkey vision solutions for machine builders and integrators," said Mark Radford, Vice President of TKH Vision and CEO of LMI Technologies.
The new Solution Center is an extensively equipped demo and experience site that highlights the capabilities, expertise, products, and technologies of the TKH Vision group. The centre will enable the group to work directly with customers on their requirements, to sketch initial solutions on digital whiteboards, and to demonstrate initial technical approaches in instant set-ups. The test labs feature a variety of live demos from all TKH Vision companies, demonstrating the use and benefits of their respective products. 
TKH Vision invites all interested parties to visit the Solution Center to work with them on their individual solutions.