IR imaging inspects products through paper packaging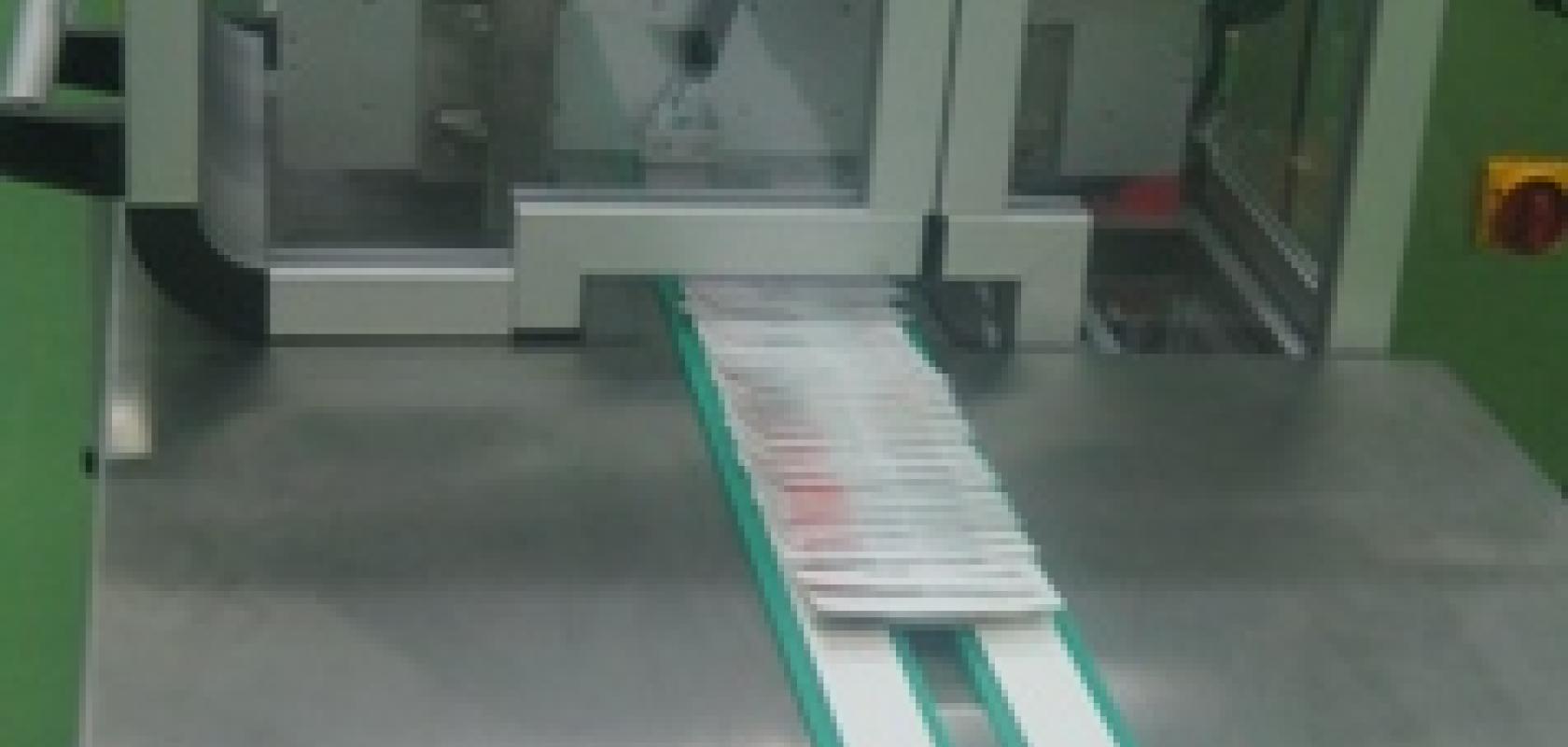 Olmec UK has designed and integrated a high-speed, end-of-line (EOL) vision inspection and collation system for products sealed in paper-based pouches prior to human transfer into cartons.
The paper pouches are transferred from the conversion process into the EOL system. Here, the Olmec system handles the entire passage of the product from triggering the camera for inspection to initiating the reject mechanism if required, through to the custom-designed shingled collation system. With product arriving at a rate of 330 per minute, the collation machine has been designed to issue 25 pouches per shingled batch to the human packers who transfer the pouches to cartons. Cartons are each packed with 100 pouches, and the system delivers 13 shingled batches of 25 pouches each minute.
The vision inspection system uses Olmec's infrared line scan imaging configuration, which allows the product to be imaged through the paper pouch. The system checks the outer packaging and product dimensions as well as checking for defects such as product trapped in the pouch seals, dirt, debris and dust, with 80µm resolution.