Intel to buy autonomous driving firm Mobileye for $15.3bn
Intel has announced it will purchase autonomous vehicle firm Mobileye for $15.3 billion. The acquisition will position Intel as a leading technology provider in the autonomous vehicle market.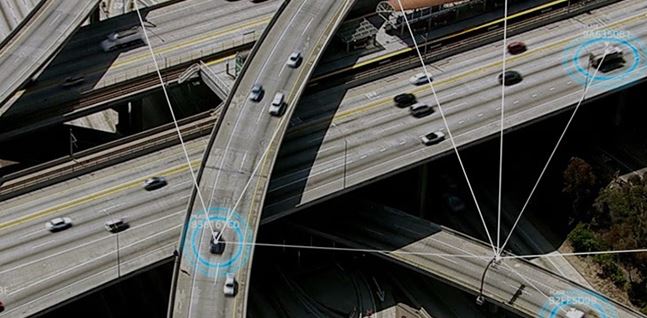 Israeli company Mobileye supplies technology that supports the three pillars of autonomous driving – sensing, mapping, and driving policy. Intel estimates the vehicle systems, data and services market opportunity to be up to $70 billion by 2030. 
Mobileye has partnerships with more than 25 car manufacturers, including BMW, Audi, Ford, General Motors, Nissan, Tesla, and Volvo. It supplies vision-based advanced driver assistance systems (ADAS) for pedestrian collision warning, lane departure warning, and speed limit indication, among other functionality.
Intel has bought Mobileye, however, looking to the future and moving from driver assistance to fully autonomous driving. The two companies are already working on a project with BMW to develop self-driving systems, as well as with automotive supplier Delphi, giving timescales of around the end of the decade for autonomous driving systems.
Under the terms of the acquisition, a subsidiary of Intel will commence a tender offer to acquire all of the issued and outstanding ordinary shares of Mobileye for $63.54 per share in cash, representing a fully diluted equity value of approximately $15.3 billion and an enterprise value of $14.7 billion.
Intel's CEO, Brian Krzanich, in an open letter to Intel's employees, commented: 'Many of you have asked why we think autonomous cars and vehicles are so important to Intel's future. The answer is data.' Intel expects that by 2020, autonomous vehicles will generate 4,000 GB of data per day, which plays to Intel's strengths in high-performance computing and network connectivity.
Mobileye's vision safety technology for ADAS is deployed on more than 15 million vehicles and, over the next several years as more stringent safety regulations are implemented in major markets, it is expected that the percentage of newly-produced vehicles that include ADAS will increase.
Market research firm Yole Développement expects advanced imaging technology for automotive applications to be worth $7.3 billion by 2021, with ADAS accounting for 51 per cent of this revenue. At the beginning of the year, On Semiconductor licensed a vision embedded computing platform from Ceva for its automotive ADAS product lines.
Building on ADAS products like automatic emergency braking and lane assistance, Mobileye is now using the latest techniques in artificial intelligence and deep learning to deploy 360-degree surround-view mono-vision sensing; to build high-definition, crowdsourced maps; and to provide vehicles with the computer intelligence required to negotiate complex driving situations.
Mobileye believes that these technologies, along with important technological inputs developed by its automaker and supplier partners, can eventually result in a world where vehicle injuries and fatalities can be reduced by a very significant amount.
The acquisition will couple technologies from both companies, including Intel's computing and connectivity expertise and Mobileye's computer vision expertise to create automated driving solutions from the cloud through the network to the car. 
The transaction extends Intel's strategy to invest in data-intensive market opportunities that build on the company's strengths in computing and connectivity from the cloud, through the network, to the device.
Related articles:
Renault to develop ADAS with Chronocam's neuromorphic vision sensors