Funding accelerates mass production of event-based imaging tech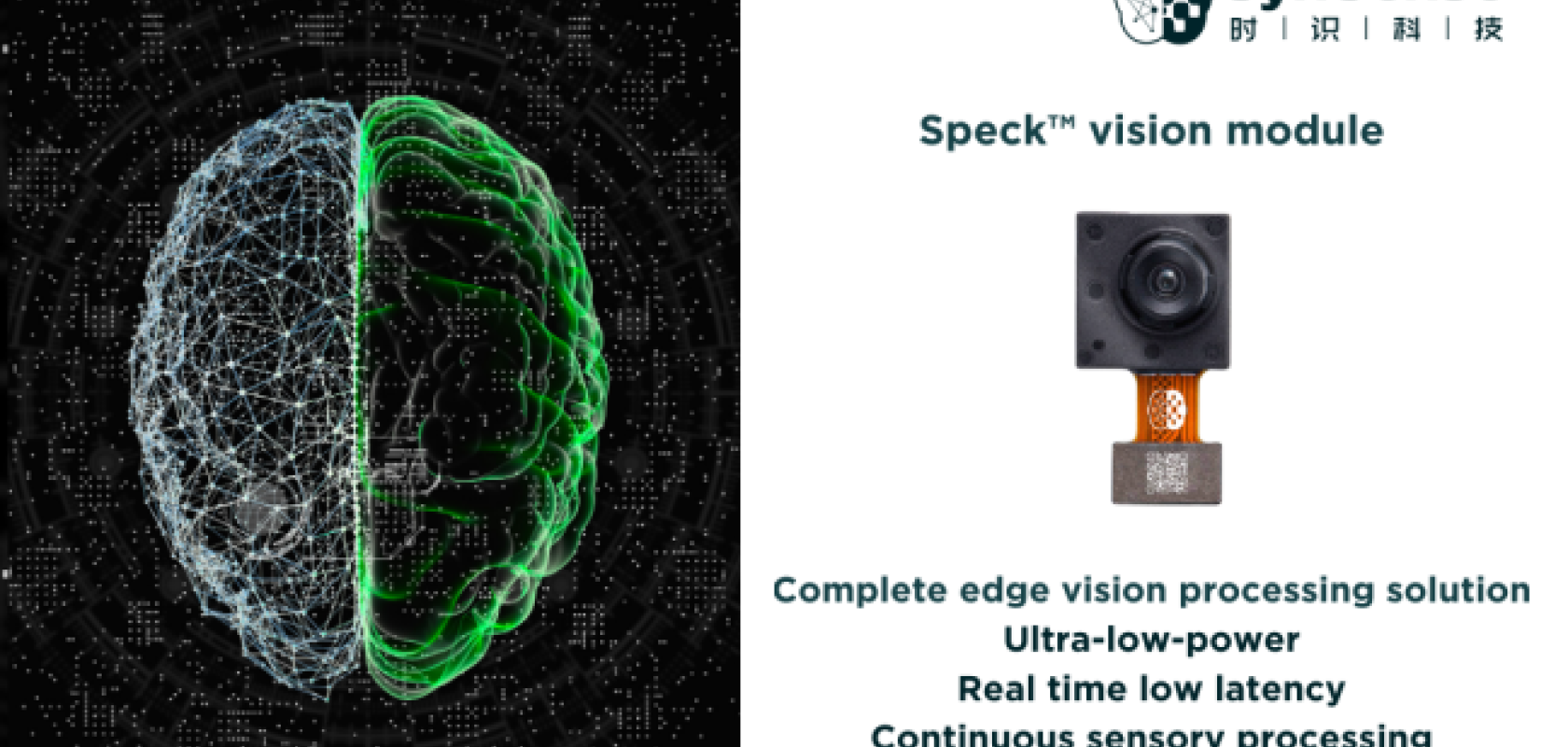 SynSense, a developer of event-based imaging sensors, has raised $10 million in a pre-B+ funding round.
The money will be used to accelerate the mass-production of the firm's Speck smart vision sensor, with an integrated neuromorphic AI processor. 
The capital will also support the development of edge computing applications in a range of markets, such as smart homes, intelligent security, precision farming, autonomous driving, and drones.
Event-based vision sensors, also known as neuromorphic or dynamic vision sensors, rely on a different way of capturing image data compared to conventional sensor technology.
Rather than each pixel monitoring a scene at a fixed rate, they instead operate independently and asynchronously at extreme speeds, only recording changes within the scene (i.e. fluctuations in brightness) as they occur. This prevents the sensor having to capture redundant data if a scene remains unchanged, and means its acquisition speed always matches the scene dynamics. 
This new vision category enables significant reductions of power, latency and data processing requirements, achieving exceptional acquisition speed to power consumption trade-off – up to three orders of magnitude better than conventional imaging technologies. Event-based sensors are therefore improving efficiency dramatically in applications across industrial automation and monitoring, mobility, medicine and AR/VR.
Accelerating mass production
Founded in 2017 in Zurich, Switzerland and expanding to China in 2020, SynSense claims its Speck sensor to be the world's first event-driven, ultra-low-power smart vision processing system-on-chip (SoC). The device combines event-based image sensing technology with a 320,000-neuron processor to deliver real-time vision processing at milliwatt power consumption.
Since last year, SynSense has established partnerships with leading companies, including BMW, Cethik, top animal husbandry enterprises in China, as well as European tech companies and innovation institutions. The Speck chip has already entered mass production, with SynSense intending to use the new funding to further accelerate this process.
"Accelerating the commercialisation of neuromorphic technology has always been our key mission," said Ning Qiao, Founder and CEO of SynSense. "We are eager to work with our partners to achieve revolutionary breakthroughs in edge computing technology and to expand the boundaries of ultra-low-power AI applications at the edge."
Ray Li, Senior Investment Analyst at Chinese firm Ausvic Capital, which led the latest funding round, added: "Several current markets have strong demands for ultra-low power chips to move compute and sensory processing to the extreme network edge. The neuromorphic approach of SynSense stands out as a promising path towards achieving this goal. We highly appreciate enterprises that drive technological innovation. We are confident that SynSense will emerge as a top-tier player in the industry, gaining unicorn status in the process."