Firms partner to develop "next-generation" 3D SWIR camera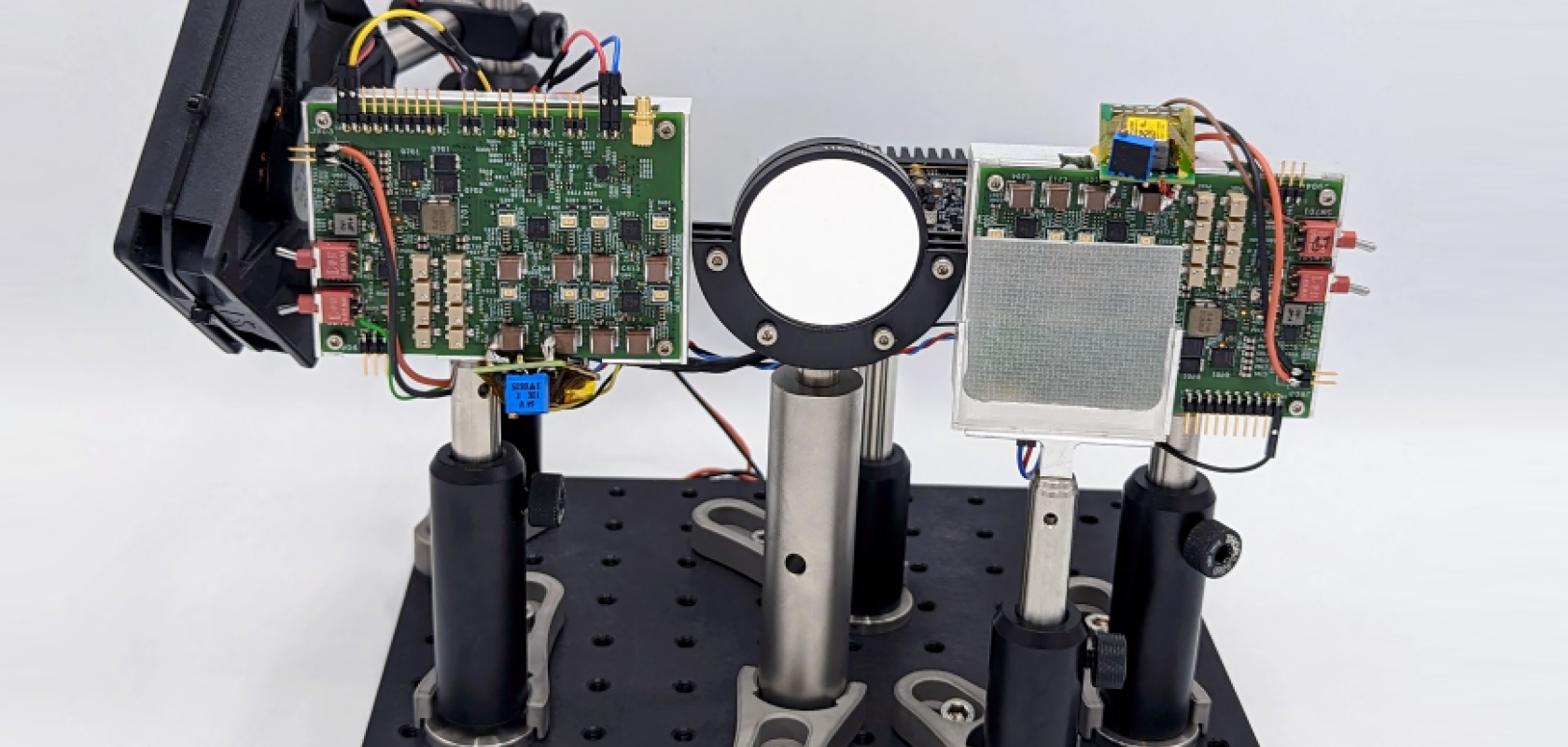 Three firms are collaborating to develop a prototype next-generation 3D camera capable of operating in both indoor and outdoor environments up to a range of 20m.
The prototype is under development at Jabil's optical design centre in Jena, Germany, where the firm will be combining its 3D sensing architecture with ams Osram's semiconductor lasers and Artilux's germanium-silicon (GeSi) sensor arrays based on a scalable CMOS technology platform. 
The 3D camera will operate in the short-wavelength infrared (SWIR), at 1,130nm.
Steep growth in automation is driving performance improvements for robotic and mobile automation platforms in industrial environments. According to Jabil, the industrial robot market is forecast to grow at over 11% compound annual growth rate to over $35 billion by 2029. The 3D sensor data from these innovative depth cameras will improve automated functions such as obstacle identification, collision avoidance, localisation and route planning – key applications necessary for autonomous platforms.
"For too long, industry has accepted 3D sensing solutions limiting the operation of their material handling platforms to environments not impacted by the sun," said Ian Blasch, senior director of business development for Jabil's Optics division. "The new SWIR camera provides a glimpse of the unbounded future of 3D sensing where sunlight no longer impinges on the utility of autonomous platforms. This new generation of 3D cameras will not only change the expected industry standard for mid-range ambient light tolerance but will usher in a new paradigm of sensors capable of working across all lighting environments."
Dr Joerg Strauss, senior vice president and general manager at ams Osram for business line visualisation and sensing, added: "1,130nm is the first of its kind SWIR VCSEL technology from ams Osram, offering enhanced eye safety, outstanding performance in high sunlight environments, and skin detection capability, which is of critical importance for collision avoidance when, for example humans and industrial robots interact. We are excited to partner with Jabil to make the next-generation 3D sensing and machine vision solutions a reality."
Dr Stanley Yeh, vice president of platform at Artilux, concurs, "We are glad to work with Jabil and ams Osram to deliver the first mid-range SWIR 3D camera with the use of near infrared (NIR)-like components such as CMOS-based sensor and VCSEL. It's a significant step toward the mass-adoption of SWIR spectrum sensing and being the leader of CMOS SWIR 2D/3D imaging technology."
More information on this new generation of 3D camera technology can be found here.