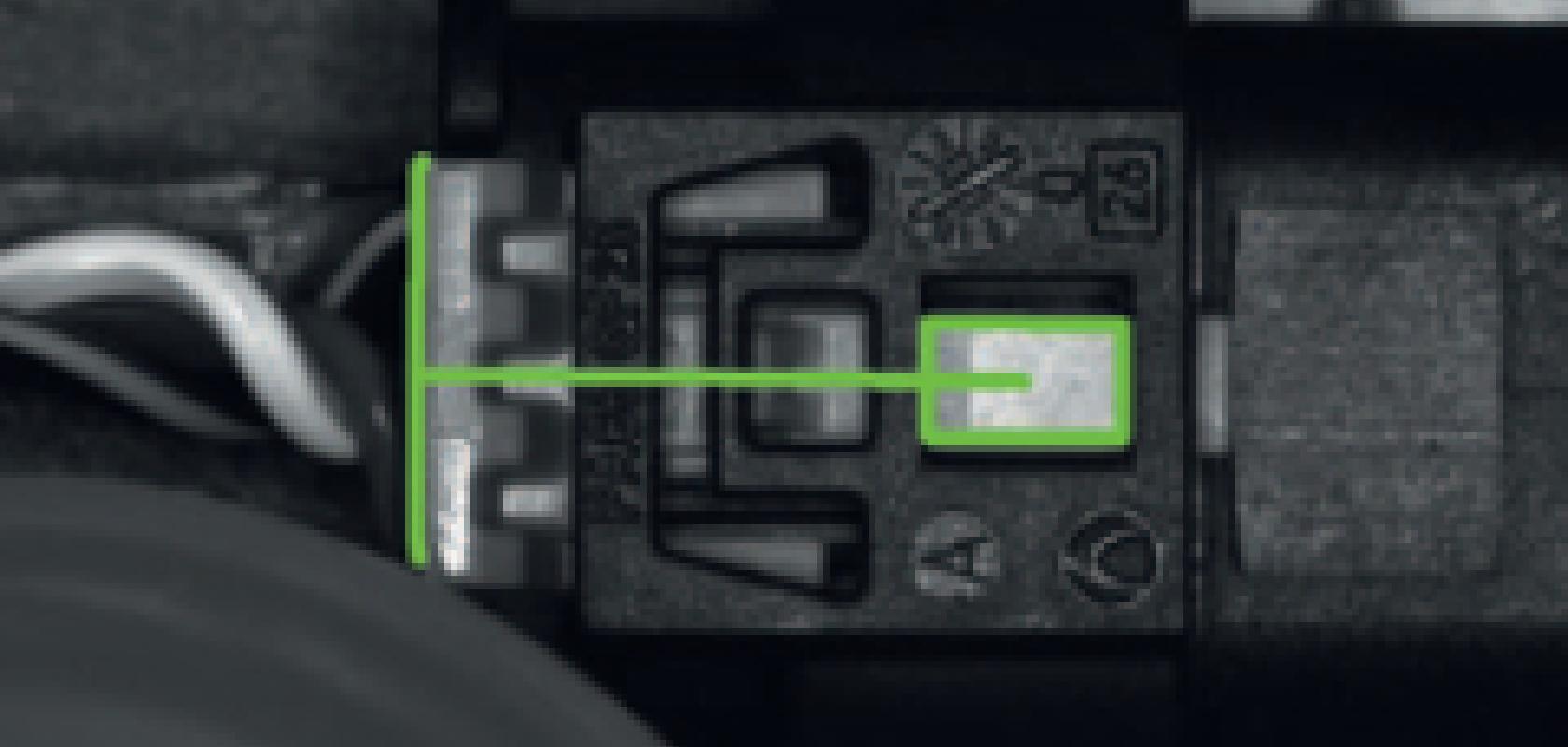 Automotive manufacture is undergoing somewhat of a resurgence and machine vision is benefiting. At the Vision 2014 trade fair, which took place in Stuttgart, Germany at the beginning of November, the VDMA presented turnover figures for the machine vision industry by sector – automotive was streaks ahead of all other industries, at more than 25 per cent of the total turnover in 2013.
'In Germany, automotive inspection is Stemmer Imaging's biggest market sector and in the UK it's our fastest growing market sector,' Mark Williamson, director of corporate market development at Stemmer Imaging, told Imaging and Machine Vision Europe.
Various companies were displaying solutions for automotive inspection at the trade fair in Stuttgart. Allied Vision was demonstrating a portable inspection system designed by 8Tree that scans large objects like a car body, inspecting for dents. The system projects a structured light pattern onto the side of the car and the distortion is captured by Allied Vision's Manta G-031B camera. A bump in the car body will be highlighted with colour and its dimensions displayed. And because the system is portable, it can be moved around the vehicle by the engineer to give a quick check of the body panels.
Another system for inspecting larger automotive parts like car bumpers or door panels is the Robot Vision Centre from German company Attentra. The inspection system combines 2D imaging with 3D laser triangulation, all mounted on a robot arm. The version demonstrated at Vision 2014 was shown validating a car bumper, checking to make sure screws are present or that parking distance sensors are installed correctly.
'Automotive is the largest part of our business,' said Christian Vollrath, CEO of Attentra. 'There are a lot of big components and changing components like bumpers or door panels. Here, we have a manufacturing time of 45 seconds to 1 minute, so we have a lot of time for all the checks with these sorts of component. This makes it possible to move the cameras. At higher speed, the cameras have to be fixed, but for these types of part there is time to move the camera around the component.'
Vollrath said the flexibility of the system is an advantage when the same manufacturing line is handling different versions of a part for different car models. When a new car model is introduced that has a slightly altered bumper design, for instance, then mounted cameras would all have to be changed to inspect the new part. A robotic system, however, can be programmed with additional inspection positions.
Attentra has supplied its Robot Vision Centre to Audi for inspecting the bumpers for the Audi A3 and the Audi TT. 'These are totally different bumpers, but we can check both with one system,' remarked Vollrath.
'Today every part has to be checked and automotive components are getting more complex,' he continued. 'If you look at a bumper 10 years ago, this was only a bumper. Now there is a lot of electronics inside the bumper, which has to be inspected. Also, the Robot Vision Centre is ideal for mixed production batches.'
Mixed production is one of the reasons why machine vision is now so important for automotive production. 'A lot of the manufacturing plants now have multiple different car models on the same production line, whereas before it used to be one production line dedicated on one product,' commented Williamson at Stemmer Imaging. 'If you get different variants of product, you need to be able to validate which part the line is building. Here, vision can help the operator by giving some instruction about the part they're building – what is the process for this model's floor pan, for example.'
A classic automotive manufacturing example of where machine vision is used is in aligning the steering column, i.e. ensuring the wheels are straight when the steering wheel is attached. The tier one and tier two companies supplying components to the car manufacturers are also using vision.
'Car manufacturers are improving their automation,' said Williamson. 'Companies like Jaguar Land Rover want to grow their manufacturing without having to increase personnel, but also they are at the premium end of the market so they need to make sure everything is done correctly. There are many applications where they are using vision to completely automate or validate whether an item has been assembled correctly before it goes to the next stage, because warranty return can cost so much money. Even down to ensuring the correct sound insulation has been fitted, for example.' Stemmer Imaging has worked on a number of projects with integrators for Jaguar Land Rover in the UK.
Attentra's Robot Vision Centre is customised for certain applications. 'Different lenses and cameras, for example, would be used to check a large part like a bumper compared to the small components on a door panel,' explained Vollrath. 'We talk with the customer about what checks need to be made. The basics are in the Robot Vision Centre – the communication with the robot, with the cameras, and with the production system is all in the system's software.' The system's 3D camera gives a depth image, which provides checks where a 2D camera is less effective, such as for ensuring black screws on a black part are in place. Vollrath said it's important to have 3D and 2D imaging capabilities.
Attentra is developing a statistical module to review the results from each inspection. The next version of the system will have a database where all the results are stored. 'Our goal is to have software that can connect to a lot of cameras and robots so the customer can have a greater choice for an inspection system,' Vollrath concluded.
Williamson also noted that sales of robotics in the UK automotive sector was booming, which ties in with machine vision. According to the British Automation and Robot Association (BARA), sales of robots in the UK into the automotive sector outstripped other sectors by a factor of eight, Williamson said. 'It's incredible. In the last two or three years robotics sales have been going through the roof in the UK. That ties in with machine vision, because vision is an automation tool. If you're trying to make things automatic, you need validation. That's why automotive is the biggest growth area for vision in the UK.'