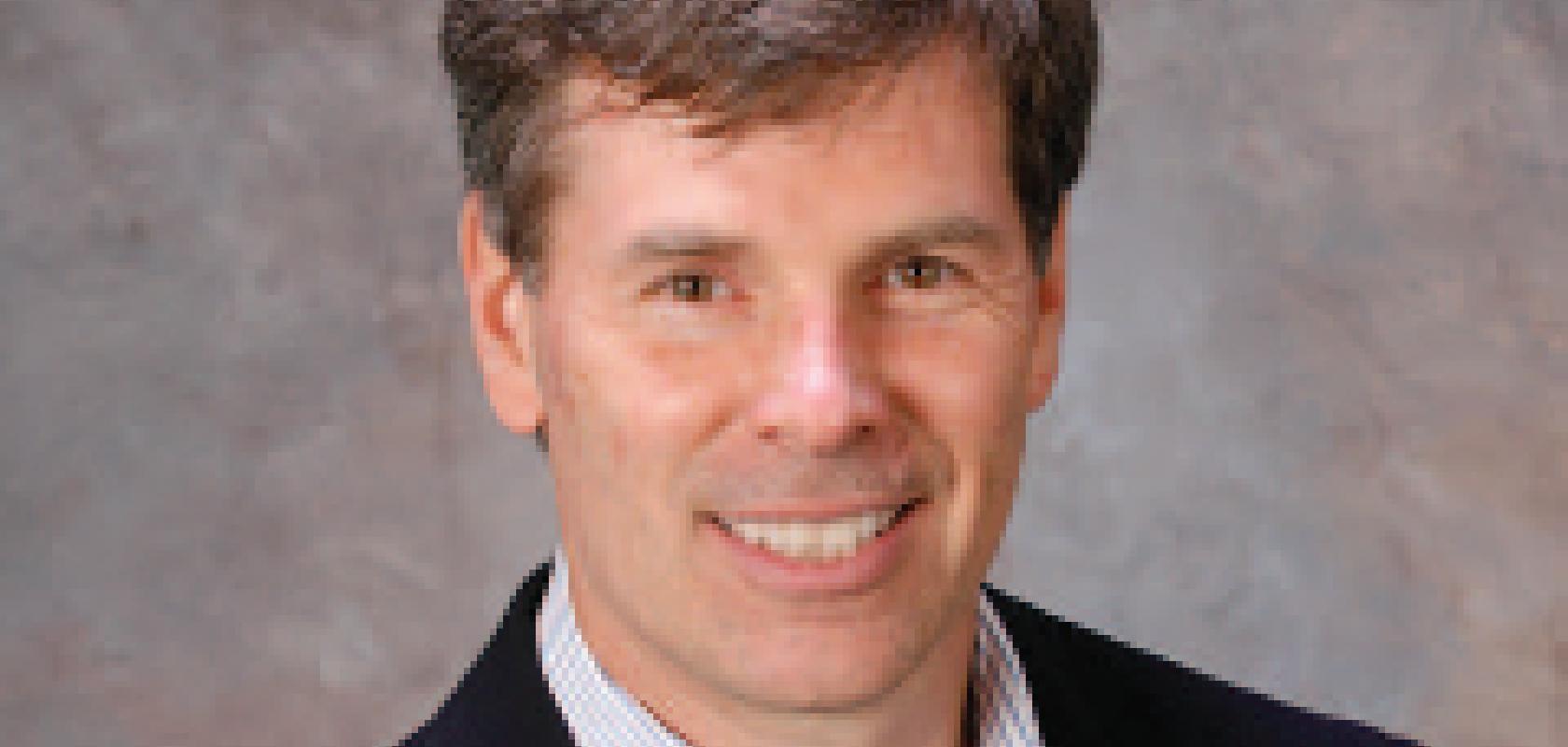 In 2003, the Massachusetts-based optical division of Agilent Technologies was faced with profound change. At the time, various economic factors were driving consolidation within the industry and Agilent's business model was in a state of development, with the company having split off from Hewlett-Packard in 1999. With a focus on telecoms capability and equipment, and semi-conductor manufacturing, Agilent was looking to consolidate its facilities – including its optical division, which had its own 10,000 sq ft Class 1000 clean room and manufacturing facility. 
The opportunity was there, and Headwall Photonics was born following a management buy-out of that optical division. And by having such a considerable level of control over the design and manufacturing process, Headwall is able to create specialised optics products. 'We have been lucky that the business has been profitable and growing since the day we first hung the sign up in front of the building,' said co-founder and CEO, David Bannon. 'And I believe that the name "Headwall" is truly reflective of the type of business we take on and our history.'
Bannon explained that he and a few colleagues were discussing the business plan and potential of diverging from Agilent, while traversing the snow fields on the summit of Mount Washington in New Hampshire, US. Much of the business planning was done on that mountain; the team also accidentally undertook a controlled glissade over the headwall of Tuckermans Ravine. 'While it was definitely a thrilling experience, it was also a little unnerving,' said Bannon. 'It really seemed to capture how we felt about starting Headwall Photonics – trying to demonstrate and implement pioneering technology would be just as thrilling and no doubt just as unnerving at times.' 
Just over 10 years later, the company is expanding on an international scale. Part of that expansion includes the opening of a new European headquarters, based in Belgium. Headwall BVBA has emerged in response to a rapid growth in Europe, and the desire to set up a facility that provides manufacturing capabilities and also serves as a resource centre for customer conferences and sales support. Bannon said the company also has plans to further invest in the Belgium facility to demonstrate technology solutions in remote sensing and advanced machine vision.
Core markets
Headwall Photonics serves three core markets: laboratory equipment for large OEM customers, such as benchtop medical instrumentation; remote sensing, with applications in precision agriculture, mining and mineral exploration, and environmental research and monitoring; and process industries, which includes process line inspection, product grading, and in-line analysis of products as they pass on conveyer belts. 'We look at multispectral imaging as a key enabler of next-generation machine vision technology for process analysis,' said Bannon. 'Technology is moving on from typical machine vision cameras and into the advanced field of spectral imaging, which offers the ability to view a scene and gather real-time data based on the chemical composition of objects within that scene. This is a step beyond typical machine vision inspection of visual elements such as colour.'

David Bannon - CEO of Headwall Photonics
Bannon feels that there has been a strategic change within those core markets that has led to the success of Headwall's optical technology which are advanced, high-efficiency diffraction gratings. Every object has a unique spectral signature or chemical fingerprint associated with it, and diffraction gratings enable users to make identifications as to what those objects really are, as opposed to what they might be because they have a similar appearance. A perfect example of this is camouflage, as Bannon explained: 'In a military environment there may be trucks or equipment that have been camouflaged in order to look like the surrounding vegetation and terrain. The netting itself, however, has a uniquely different chemical signature to leaves, for example, and so spectral imaging through the use of diffraction grating allows us to take a look and really understand what it is we're seeing.'
This is a prime example, given that the hyperspectral technology was first applied within the military. While it takes, on average, between 10 and 15 years for these types of technology advances that develop in the military industry to roll out into the commercial world, Headwall was fortunate in that its facilities have an inherent ability to design and manufacture these diffraction gratings and build these into hyperspectral and multispectral sensor products. Due to its unique position, Headwall has been able to drive the market and introduce spectral imaging into the company's three key areas of focus – laboratories, remote sensing, and process industries.
These three sectors are critical application areas that are often subject to government regulation. Within the food industry, for example, companies need to have a strict level of quality control over their process flow if they are to produce high-quality foods that are safe for people to consume. A basic example in that market sector is the process line, where raw materials are manipulated into finished goods. During that process, a piece of metal may break away from the equipment and fall into the process flow. Spectral imaging allows processors to take a closer look at that process flow and quickly identify and remove the anomaly. Another example would be the separation of a grape harvest from surrounding sticks and leaves, etc. 'Spectral imaging technology has some great applications in industries that are focused on a particular quality aspect of their product,' commented Bannon. 'But the applications aren't limited to that space. In the remote sensing world, for example, users can gain a greater knowledge and understanding of certain environments. Where previously they were limited to high-definition video on manned aircraft, users can utilise low cost sensor and unmanned aerial vehicles (UAV platforms) to identify invasive species within a specific zone, or determine where an expensive fertiliser should be used.'
Whether aboard a UAV at 500 meters altitude or on a high-volume production floor, hyperspectral sensing has come of age and is now viewed as a standard capability to provide users key information about their surroundings.
View from above
There has been a lot of growth in the airborne deployment of spectral imaging sensors, especially on hand-launched unmanned aerial vehicles (UAVs). The advantage of these platforms is that users can fly over specific areas of land and perform trend analyses, and hopefully mitigate any problems that are identified. Headwall Photonics – especially within its European operation – has been able to take advantage of this environmental interest in flying multi-rotor UAVs. Being able to design and manufacture very unique optical elements has allowed Headwall to build sensor systems that are small enough to be deployed on these vehicles.
'We've designed technology that is highly integrated with these flight platforms, and users are able to accumulate a lot of data for applications such as precision agriculture, and mineral and mining exploration,' said Bannon. 'It is generally accepted that the larger the instrument, the wider the field of view on the ground, or conveyer belt. Part of Headwall's success in this area is that we have unique, patented imaging sensor designs that are relatively small while eliminating any image aberrations within the sensors' field of view. We designed our sensors by creating these specialised diffraction gratings that eliminate image degradations known as "keystone" and "smile". A powerful advantage is that these sensors are built for harsh environments without any transmissive optics.'
In the remote sensing world, Headwall's technology – particularly its spectral imagers – have received a fair amount of attention because the size and weight of the instrument has been shrunk down without sacrificing the spectral imaging performance. This development, coupled with a growth in this deployment of UAVs has led to a partnership agreement between Headwall and Leica Geosystems, a company based in Switzerland. Following the agreement, Leica Geosystems will resell and integrate Headwall's line of hyperspectral imaging sensors into its airborne product portfolio. Because Headwall manufactures the diffraction objects in its systems, these sensors can be tuned to different spectral regions and applications depending on what Leica requires.
This partnership will demonstrate the true potential of spectral imaging and drive business in the remote sensing market through Headwall's new European subsidiary.
Preserving history
Spectral imaging is an incredibly compelling technology with a lot of potential applications as hyperspectral imaging affords conservators the unique ability to research as well as monitor change in historical documents, artefacts, and other items of cultural importance. In December 2014, the team at Headwall Photonics initiated and organised a conference in London, England, in concert with The Bodleian Libraries and Natural History Museum. The conference focused on hyperspectral imaging in the collection-care industry, and drew an international audience who discovered how spectral imaging technology could be applied to some of the world's most precious historical documents and works of art. One recent hyperspectral project has been to scan the Dead Sea Scrolls – the first time in history that hyperspectral VNIR and SWIR sensors were used to examine this artefact.
'Artefacts that are thousands of years old are of invaluable cultural significance to the countries that own them, and we've been able, in a non-invasive and non-destructive manner, to establish a baseline of conditions for conservation care,' commented David Bannon, co-founder and CEO of Headwall Photonics. 'We are able to capture all of the artefact's spectral and spatial information in order to track the surrounding conditions and monitor how they change over time. In addition, this type of application opens up a wealth of potential research opportunities as people, researchers, historians, curators and conservators can begin looking at the objects in their care a little differently. For example, museums will be able to know more and understand the chemical composition of the materials used. It's really an exciting application for the technology and we're proud to be part of it.'