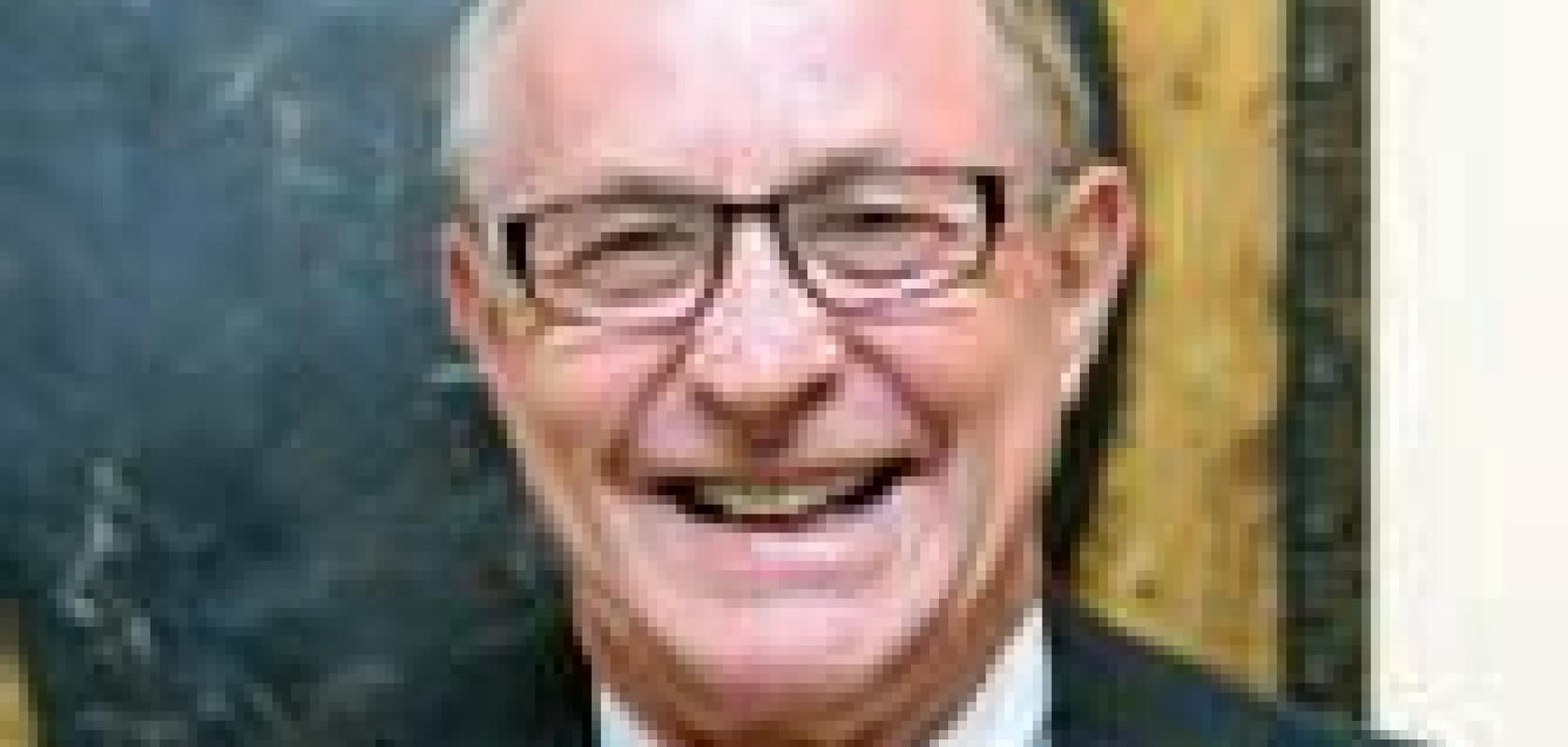 Many companies dream of being a truly worldwide presence. 'Think global, act local' say the business school fortune cookies. But companies seldom live up to this – usually because they are dominated by a particular country where they do most business, and where the senior management have spent most of their working lives.
JAI is an unusual company in that it started in Denmark, but its biggest operations are in Japan and the US, and its spread of business around the world means that no single culture dominates. Its founder believes that the secret of having a global business is to be multi-cultural, but to have a company culture that is unique. Where the company operates, it does so like a local company, even if that doesn't suit head office. The idea is to get the best out of people by getting the best out of each culture.
The company's founder has been at it for 45 years and has now reached the stage where he thinks he has the company organised like it should be. Given that there are so many minnows and so few big fish out there in the machine vision world, he believes that JAI is destined to be one of the big fish. He has a record of adapting and surviving the bad times and growing quickly in the good times. Jørgen Andersen has a very clear vision for his company and is the kind of CEO that most US companies dream of having, – but unfortunately he is taken.
JAI was founded as Jørgen Andersen Industries in 1963 when Andersen was studying to become a maritime engineer. He was importing walkietalkie radios from Japan and selling them as a sideline. At the time the Japanese electronic industry was starting to take off. Having emerged in the 60s making cheap transistor radios, it was starting to become known for reliable and advanced technology. In 1964 Andersen had heard about an order with a major Danish manufacturer for radios for the Greenland Fire Service having technical problems, and he offered to take over the contract with equipment sourced in Japan. At the time Greenland was administered from Denmark, but he still had to travel to Greenland to demonstrate and test the system during a particularly bad winter. He found it a fascinating country and has been back many times.
This large order brought in enough money for Andersen to go full time and to start employing others. He began also importing video equipment and brought the first video tape recorder to Denmark. As Japanese video technology started to take off the business became more oriented towards it, but the cameras were all intended for CCTV use. In the early 1970s, Andersen established an R&D department to start making industrial cameras based on Japanese sensors. By 1973, JAI had launched its own camera.
Andersen says: 'In the very early days the CCD sensors were produced in Europe and the US. In those days companies like EMI and Phillips were major suppliers. But by the early 1980s the production had moved to Japan, because the silicon wafer manufacturing process was very expensive. You could not justify the big development costs if you did not have a huge consumer product operation that could take a very large number of devices. Sony and Panasonic started to become very big. By the late 1980s, something like 80 per cent of CCD manufacturing came out of Japan.
'The problem for us at this time is that we were competing with Japanese camera manufacturers using Japanese sensors. Being a European company, we had to buy our CCDs from Sony's European office and you got the CCDs one year later than the Japanese manufacturers. We couldn't live with that so we bought 50 per cent of a Japanese company so we could buy Japanese components at domestic prices.
'Although we bought the company just to get access to the components and be competitive – which we were able to – as the years went by we found we could grow this company in Japan faster than we could grow JAI in Europe. In 1994 we decided to stop the production of cameras in Denmark and transferred the whole operation out to Japan. Today we have one of the biggest purpose-built factories for this kind of product. We could do it in Denmark, but the country does not have an industry. We built in the south of Japan, which is 30 per cent cheaper than Tokyo. This factory has never produced anything except CCD cameras, which is why we can produce cameras that are of outstanding quality.
'The European company is a systems business and a regional sales company for the whole company. The cameras are produced in Japan and only the traffic systems and the defencerelated business is manufactured in the US. In Denmark we do advanced software development, which is more of a tradition in Denmark.'
In 2003 JAI bought a company called Pulnix, which was Japanese-owned and founded. This became the US headquarters and plugged the company into the Silicon Valley infrastructure of the West Coast. This is mostly a software development company as well as a regional sales company for the whole group. It also leads the traffic systems and defence business; the latter is US only.
The Japanese operation is probably the key to JAI's success. But Andersen believes it is the way the company went about setting up in Japan that was crucial to making something that would last.
He says: 'JAI gained an experience in buying 50 per cent of a company where only one person spoke English. Although more people now speak English, there are no Danish managers there. We learned the hard way how to run a company in Japan – under Japanese conditions. There are a lot of companies setting up in Japan, but they are controlled from Europe or the US. We have a company that is completely organised and managed in Japan, on Japanese terms. This is not easy.
JAI Corporate headquarters in Copenhagen, Denmark
'You have to understand the culture and work on the cultural norms of behaviour, but this has helped us to create a multi-cultural company. In the US we have 11 different cultures under the same roof every day. We have a small company in the UK and in Frankfurt. We are a global company today, working on global principles. I am still a Danish citizen, but I am also a global citizen. It is important that one should never try and impose a culture on people. But we still have our own JAI culture, which we all live up to no matter what our background.
'Even though I have been working for this company for many years I come to work every morning encouraged to be working in such a complex company, because we have so many different cultures under our roofs. I think that, at JAI, we have founded something that will be a model for many other companies in the future. I think we have been a little bit ahead of the trend, but it has not been easy.'
In the early 1990s JAI acquired a company called Provida, which makes the kind of videoevidence recording devices that are mounted in police cars. Anyone who has seen TV programmes such as Police Camera Action or Most Shocking Police Chases will have seen recordings made with the Provida device. Initially the device was developed for the Danish police, but it soon became an international business. Later, JAI got involved in developing a bus lane enforcement system for Transport for London. It turned out that traffic management and enforcement was an ideal application for its high-end cameras, because they needed high resolution to identify the registration plate numbers of non-compliant cars. JAI started developing more complex software for these systems and has its own patented licence-plate recognition system. In 2003, it came across a Japanese-owned US company called Pulnix, which was also developing advanced software in this area, although it was coming from the industrial automation/motion sensor and security system end. The end result is that JAI created a separate division of the company, specialising in transport management solutions. It accounts for about 20 per cent of JAI's turnover, but Andersen hopes that it will grow significantly over the next few years as the world's big cities become more congested.
The main business of the company is still cameras and will be for the foreseeable future. To date it has made 500,000 of them in applications as various as medicine, defence, machine vision and security. Anderson has always tried to be at the high end rather than the volume end, because he knew he could not compete with the volume manufacturers. This has involved investing a large proportion of the profits of the company in R&D. As with the traffic systems, a lot of significant developments have come about by working in partnership with a customer to make something that had not been done before. One of its earliest successes was to develop a colour linescan camera used in the photo processing industry. JAI developed its own beam splitter, which gave it a significant edge in this huge global market and gave it the reputation as the leading supplier in multi-sensor applications. Photo processing has declined, but colour applications have emerged to replace them.
Over the past 40 years Andersen has seen a lot of rival companies come and go, while JAI is one of the few companies that have remained. He says: 'It will continue to be like this, because today two brilliant engineers can sit at their kitchen table and can design a sophisticated camera. You can build good software and you don't need to integrate 20 ICs to make it work; it all comes on one unit. It is easy to do, so a lot of companies are popping out. They come and they go; it is a very difficult thing to stay alive. You have a good business for a short time and then it becomes a commodity business and the companies in the camera business are too small to survive in a commodity business.
'JAI has always been a very healthy company. We have spent our profits every year rather than taking money out. We are in a very healthy condition at the moment, so we can get through the difficult times that are coming. I think we have been generally pretty good at being on the edge of the technology. Of course, there have been a few years when JAI has slipped behind and some newcomers get a little in front, but three years later JAI is back in there. People dealing with JAI know that we will still be there in the future, because we have been here for 45 years and we are still doing the same thing and earning money from it. I think it is important for many customers. Some customers may buy from a newcomer and then when they come to make the second purchase, they find the company does not exist any more or has been acquired by another company. By that time, maybe only 10 per cent of the product line is being maintained.'
He said that the long-term support is extremely important to OEM customers. They want to concentrate on what they do best and do not want to have to redesign around a new camera, because the manufacturer has decided to delete it.
JAI´s C3 Camera Suite – a new complete digital vision camera range with resolution from VGA to 16 million pixel
The emphasis on OEM business is the main reason for choosing to operate though an extensive network of distributors, as well as selling direct. Each distributor is chosen to be a partner with a speciality in either a sector of the market or a geographic region to give the company wider coverage.
Andersen says: 'We have at least one partner in each country and in some countries we have several – 15 in the US, for example. We select partners that are qualified to provide the right level of support. Our products are mostly plug-and-play these days, but inside the camera there is a lot of software and you need to know what you are doing to get the most out of them. We would never be able to live with just our own sales offices, because we could never cover all the countries we need to. We would never be able to generate enough sales in some of the smaller markets to sustain our own presence. I think that will be the way of the future for most companies – to work with partners.'
JAI has tried to make its product line as universal as possible with both GigE Vision and CameraLink versions of all but its highest-resolution cameras. Andersen believes that GigE will be the technology of the future, but that the highest-end applications will always want to move very large amounts of data – and so, for the moment anyway, CameraLink is the biggest seller. He says: 'GigE technology is the technology for the future. We have many of these transmission technologies, for example FireWire; this existed for many years before it started to take off. GigE is a better technology than FireWire, but it has been a slow starter. Our sales of GigE are growing week on week, but it is still not approaching sales of CameraLink. Many people are sitting back and watching where this technology is going. They want to see that it is not going to be bypassed in a few years' time. In the camera business people are looking for higher and higher speed and higher and higher resolution. You have to get a technology that can handle this and you will get 10GigE in the near future.
'We are strong believers in the idea that GigE will be the winner in the future. By 2010 you will see it really take off and move far ahead of other technology.'
He says the same could equally be said of CMOS sensors: 'CMOS cameras with GigE interfaces have a bright future, but I think we will still have CCDs. If you want really high resolution you can really only do it with CCD. But there are a lot of advances in both technologies and it all depends what you want to use the camera for. It is much easier to produce a CMOS camera than a CCD camera, but if you really need high resolution, like 10 million pixels or more, you can really only do that with CCD. To move that volume of data CameraLink is still a very good technology.'
Andersen is not content to simply survive. He believes that his company is well positioned to be in the driving seat in consolidating the camera industry. The company has started publishing its accounts in a move that is clearly heading towards an initial public offering on the stock market. It has good cash reserves and a long track record of profitable growth that should impress even the most cynical investors. Andersen says that JAI is established as a global company and is in 'acquisition mode'. With the backing of the capital markets he believes he can lead JAI into a period of rapid and broad growth.
He says: 'I think it is quite a good time to do something in machine vision. But the crisis that is coming has not hit the machine vision industry yet, because we are selling to people who are making equipment for the manufacturers. But I think later this year it will start to hit.'
Although the company has grown to the level where it has management structures, it is clear that Andersen's clarity of vision has brought the company quite a long way. The company annual report is filled with Andersen's business aphorisms, which reinforce his vision that the company have values like honesty, quality and respect for cultures. These are not business school fortune cookies; they are sincerely held beliefs supported by a lifetime of business experience.
He says he has no intention of retiring from the business, but may take on the role of chairman and back away from the day-to-day management at some point in the future, but the one thing he is not quite so clear about is exactly when.