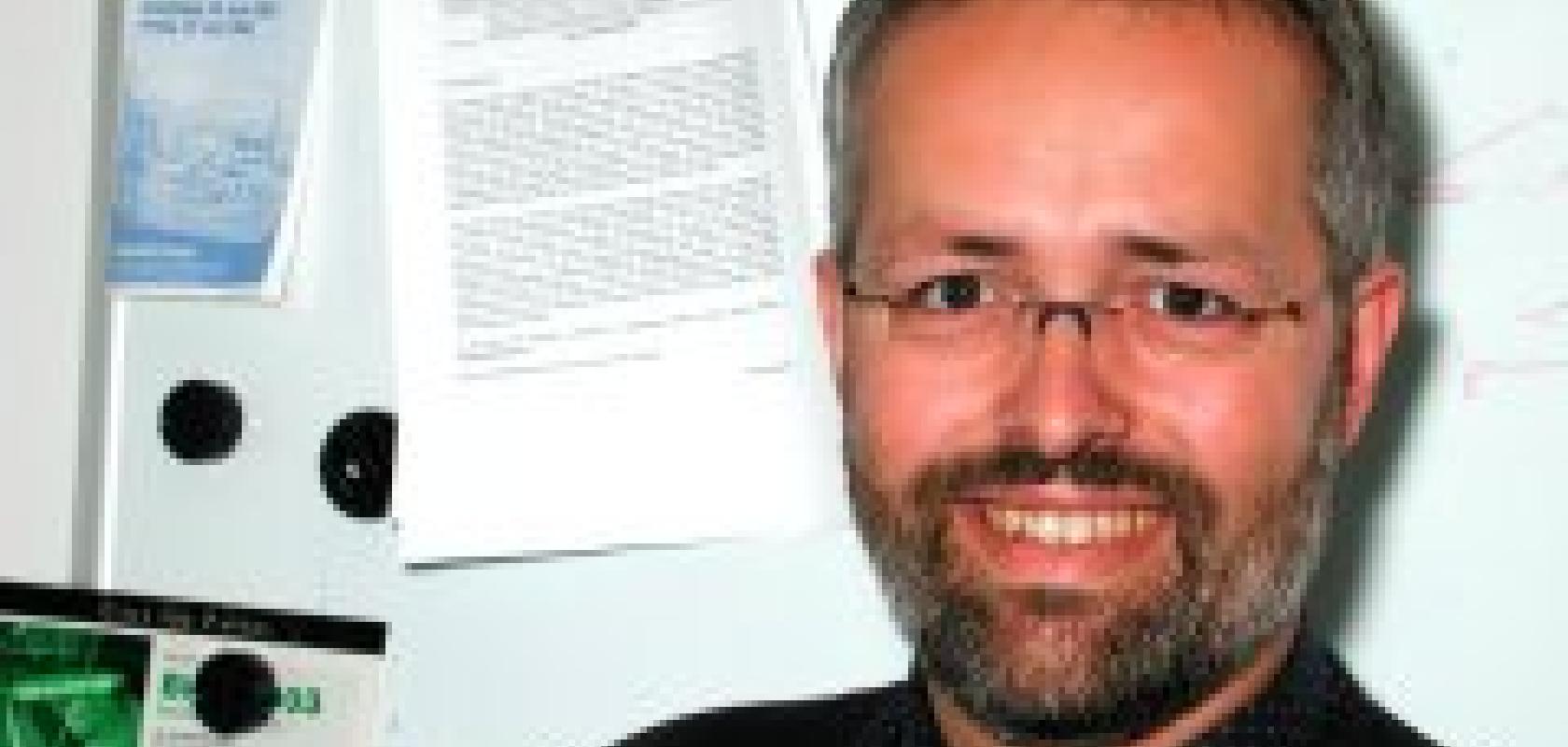 How did you come to be a part of the imaging/machine vision industry?

I joined PCO in 2001 as head of the science and research department. In the 10 years prior to that, I worked as an inter-disciplinary scientist. Being an electronics engineer, I developed various fibre optic sensor-based measuring systems for applications in biology and medicine. While at the Max-Planck-Institute for Marine Microbiology, I developed 2D luminescence lifetime-based imaging systems using cameras from PCO, which were modified to our needs. Hence, for quite a long time, I was a customer of PCO, enjoying the support and the excellent performance of the company's cameras. Without this, our results would not have been achieved. The chance to work on camera technology from the industrial side attracted me, and due to my good contacts in science, we continue to develop more advanced cameras for research projects, which I am responsible for.
Additionally – as I am familiar with the questions and procedures in scientific imaging – I take care of the special appliciation questions of customers and the whole literature about camera technology, which means the publication of technical articles and the technical notes on our website. My position has brought me back to the more technical part of scientific engineering work, but my inter-disciplinary experiences help me to understand customer requirements and applications.


How do you convince customers that they need machine vision?
We don't convince them. Customers who contact us already have an application problem that they think could be solved by imaging. As we are a manufacturer of camera systems, we don't focus on imaging applications, but we inform and advise our customers. These discussions sometimes demand a lot of time and require a good physical and technical understanding to recommend the most suitable camera system. Always the first step is to understand the application and the goals that should be achieved, in order to figure out which camera system would be the best solution. If it can be done by one of our cameras – good; if we can't meet their needs, we try to help the customer to find better-suited products, because only satisfied customers count.


What role does Europe have in the development of machine vision?
Europe, particularly Germany, has a growing demand for imaging applications. Therefore, it is definitively a growing market. Furthermore, with the foundation of the European Machine Vision Association, it also has taken a leadership role in the definition of machine vision standards (1288 Standard, GenICam) to help all customers in imaging applications get the best product for their requirements. By the number of members and their activities, you can see that Europe is a very vibrant machine vision market, creating a lot of exciting inventions. Also with the historically well-developed machine industry and its excellent economical situation, more and more imaging applications are emerging, thus maintaining the continent's leadership in this high tech field. Therefore, the more the automation, manufacturing and automotive industries advance, the better for machine vision.


What do you see as major growth sectors?

As already mentioned, automation and robotics will need more camera systems to improve their performance. High-speed users will follow, because besides the classical high-speed imaging in-car safety and component testing, many applications in quality control have to become faster, particularly if they are to meet high throughput requirements. Furthermore, in the automotive industry, the car/driver assistance systems will increase. Also, due to the security situation, there will be a higher demand for these imaging systems. There might also be a switch from analogue to digital video systems. If an automation system requires multiple cameras, there will certainly be a larger interest in image processing onboard the cameras (smart cameras), to reduce the amount of data being handled by network connections.


What are the most important technological challenges facing the industry?
It'll be interesting to see if the request from consumer areas for higher resolution and faster readout will reach the machine vision industry as well. Within the industry, I hope that new standards, such as the 1288 Standard, GenICam and the GigE Vision interface, will be established. This will expand the options customers have when looking for a camera. Higher data transfer rates will be possible if 10GigE is established. I don't think machine vision will follow the consumer tendency for a large amount of small pixels, because these sensors are not well suited for prime quality applications.


What do you see as being the most significant commercial change in the industry during the years ahead?
If there is any change, it'll be more difficult to make money with normal 8-bit cameras, since with all the integrated devices simplifying control and readout of digital image sensors, it is easy to produce a camera, so the price will decrease. It can also be observed that a lot more small enterprises start with cameras as products. There will still be a market for special features and high-quality cameras, but I guess for mass applications (for example, automotive) the pricing situation will not be beneficial for the companies involved.