Jürgen Hartmann, managing director, IDS Imaging Development Systems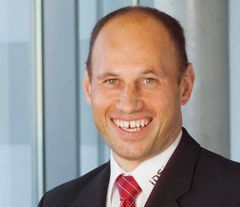 How did you come to be part of the imaging/machine vision industry?
I first came across image processing when I was a student in the second half of the Eighties. I developed a simple pattern matching software tool to control a robot. That was more than 20 years ago now.
How do you convince customers that they need machine vision?
We are suppliers of machine vision components, so our customers do not have to be convinced anymore that they need machine vision. They already know the huge benefits of this technology and are looking for ways to leverage it efficiently and creatively. We support our customers by making products that provide a high performance and are yet very simple to use. In addition, we regularly hold training courses and workshops to make it easy for our customers to convince their own customers of the possibilities and great advantages of machine vision.
What role does Europe have in the development of machine vision?
Europe, and Germany in particular, play a leading part in industrial image processing. The need for automation and the assurance of highest quality standards are two major pillars of the European industry. They can be maintained and further enhanced using camera and image processing technologies that provide increasingly high performance levels. The pressure to innovate is very high among companies in Europe. Machine vision opens up many new possibilities in this regard.
What do you see as the major growth sectors?
The classic machine vision sectors – industrial automation and quality assurance – continue to be the key basis of our technology. The major growth sectors are elsewhere, however. Machine vision is emerging in related markets such as video surveillance, medical and traffic technology, and the security industry in general. The possibilities offered by machine vision also create completely new markets we haven't even thought of yet. We are amazed every day by the applications our customers build with our cameras and image processing products. Some of their ideas would definitely never have crossed our minds.
What do you see as the most important technological challenges facing the industry?
One of the major challenges that we face every day is to make the products easier to use. The components we make, i.e. cameras and accessories, have to be quick, smooth and easy to integrate with our customers' products. Another challenge that also comes with easy integration is the miniaturisation of the products – as small as possible and as powerful as necessary. In camera technology, the latest generation of CMOS sensors clearly demonstrates that they provide increasing performance while offering the same light sensitivity and colour depth as the established CCD sensors. Regarding machine vision, there are two major challenges that still have to be mastered. The pick from a box in robot applications and the correct person identification in surveillance applications are still the ultimate challenges for image processing software.
What do you see as being the most significant commercial change in the industry during the years ahead?
The most significant change in our industry is the rapidly increasing shift from analogue to digital technology, which creates an ever-growing demand for high-speed, high-resolution sensors. Standard interfaces such as USB and GigE provide sufficient bandwidth to eliminate the need for expensive image processing hardware. And by conquering the third dimension not just on cinema screens, but also in industrial machine vision, we are gaining access to new possibilities that create and open new markets. Much has been achieved already, but we are still only at the beginning.