Incoming orders picking up, but uncertainty remains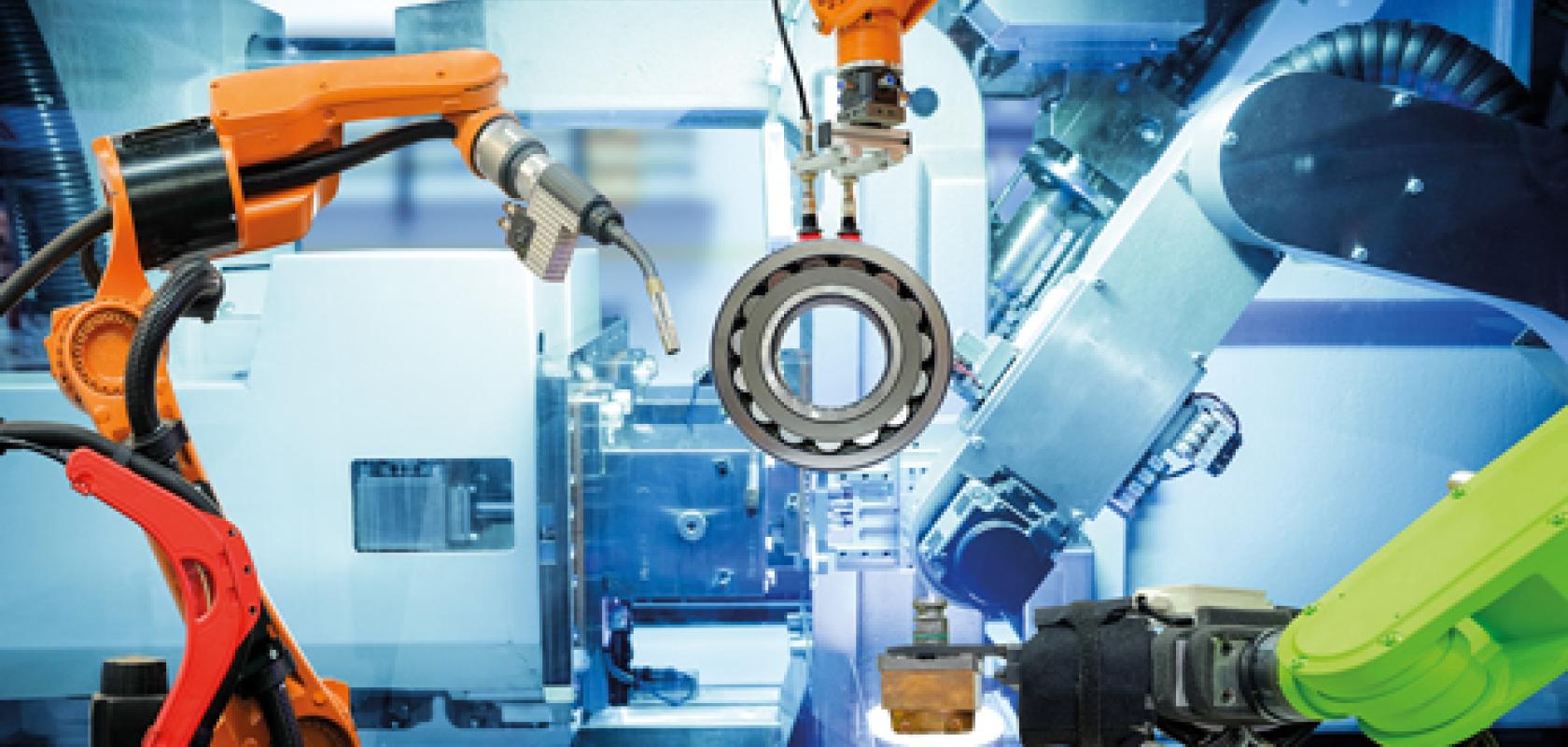 The last few months have been challenging for the robotics and automation sector, as well as for mechanical engineering in general. Following a strong 2019 (€14.7bn turnover), VDMA Robotics and Automation is currently expecting a drop in sales of at least 20 per cent for 2020 for the German robotics and automation industry.
But the outlook for machine vision in 2020 is not as pessimistic. According to VDMA's monthly incoming orders and turnover statistics, the machine vision seems far less affected than robotics or integrated assembly solutions.
Luckily, machine vision is far less dependent on a single customer industry or a single target country. It is already very diversified and highly export-oriented, so distortions can be better compensated for. The German machine vision market recorded turnover of €2.8bn in 2019.
Nevertheless, the vision industry faces a very difficult situation with a lot of uncertainty. A turning point seemed to have been reached in August, with orders picking up, according to voices from the industry. We all hope for improvement, some catch-up effects, and a quick recovery.
The situation so far has been unprecedented. Never in the history of machine vision have we experienced a demand and supply crisis at the same time. But what the VDMA Robotics and Automation association has learnt from the past is the machine vision industry will be the first to come out of the crisis. The long-term prospects are positive: there is demand inside and outside the factory.
Creative solutions
Robotics and automation companies are delivering new solutions in the fight against Covid-19: flexible production lines have been set up for mass production of respiratory masks and laboratory products; vaccine development and mass testing benefit from advances in lab automation; disinfection robots are used in hospitals; and communication robots are making their contribution by bringing virtual family visits to nursing homes, where visitors are currently restricted. Some inspiring examples are available at: https://rua.vdma.org/en.
Robots contribute to safe and flexible production, allowing staff to maintain distance between each other. There's also been an acceleration in the use of digital tools because of the pandemic, which are now being used more often in production, for example for remote maintenance and virtual commissioning of complex systems. This advances the smart factory and provides robots and automation with an important long-term growth incentive.
In addition, 5G, the fifth generation of mobile communications technology, promises to be important for the future of smart and connected factories. Innovative industrial services and applications, as well as new operating and production models, will emerge.
Production and logistics are expected to develop into a highly networked system with integration of collaborative robots, augmented reality, the Internet of Things, big data analysis, artificial intelligence and energy efficient processes. The increase in online shopping during the pandemic makes the use of robots in logistics increasingly attractive. 5G connectivity will be a key technology of Industry 4.0, and, without any doubt, the vision industry will be part of it.
Supply chains
The pandemic has highlighted how vulnerable industrial production has become in global value chains. The realisation that more resilience is required opens up new potential for robotics and automation.
Supply chains are being rethought and the manufacture of critical parts and products will be carried out locally to a greater extent. This can only be implemented economically with automation.
New technology is also needed for more sustainable production with a lower carbon footprint, and for building alternative powertrains for future mobility. There are also considerable catch-up effects from previously postponed investments. All of these factors will fuel demand in robots and automation in the post-Covid-19 era, and thus offer the industry excellent prospects for the future.
Rocky road
The VDMA has conducted a series of surveys throughout the pandemic. More than half of the companies asked expect sales losses of 10 to 30 per cent in 2020, but the majority expect slight sales growth as early as 2021. However, there is still a long and rocky road ahead before sales levels of 2019 are reached in mechanical engineering. 
Stay safe and healthy, and let us hope to see each other soon, by the latest at the Vision show in Stuttgart from 5 to 7 October 2021. The Vision team is already working on next year's show, as an important, worldwide meeting place for the machine vision industry.