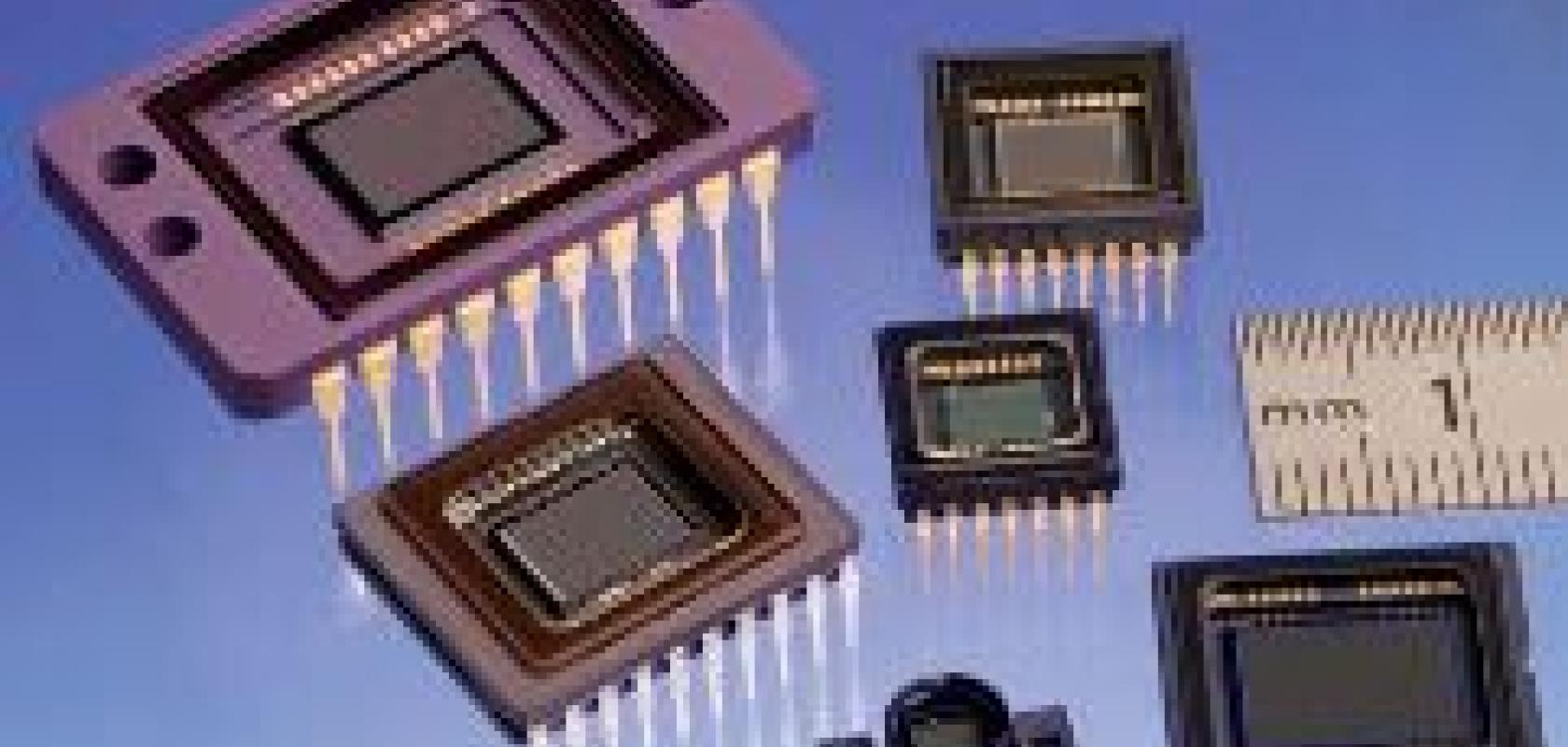 The traditional role of distributors has always been to oil the wheels of commerce. They stock products locally for quick despatch or to guarantee supply for the life of a design. They also sometimes act as bankers, offering credit to customers and cash flow to manufacturers.
These services anyone can do. Low barriers to entry mean low margins and a lot of hard work to put food on the table. With air freight and rapid communications, it is becoming harder for companies to survive using this model.
The other role is for distributors who actually know something about the products they distribute. They represent their manufacturers in terms of sales, but they also help make the market by educating their customers and supporting them. The reward comes when they gain design wins and the product starts to move.
Framos may have started as a sales agent but today it sees itself as a development partner to its customers. It has a key relationship with Sony in the imaging sensor business and claims to be the only Sony distributor in the European imaging market that sends its engineers to Japan for training on the latest products and technologies. By bringing knowledge to the table it acts as a market accelerator helping customers gain an edge through knowing how to use the latest components and technology to its full potential, and helping its manufacturers gain market share by explaining that technology to customers and supporting them through the development process.
Since customers are demanding more and more complex products, under its second generation of entrepreneurial management, Framos has expanded its portfolio from components to board level and standard cameras and more recently into supporting large system integration projects through a complex business model. This involves not just technical sales, but engineering support, software engineering and even entering into full partnerships for some imaging and end user projects.
The knowledge goes two ways, as the involvement in customer projects gives the company an insight into not just what they want now, but what they will want in the future; this can be fed back to the manufacturers to help them stay up with the game.
Framos was founded in 1981 by Bernd Franz, who had worked for many large electronic companies before deciding to start his own distribution company. It started distributing power supplies, but gradually expanded its range to include A/D converters. By the early 1990s he saw that image processing was going to be a growing market and started with imaging components – the company was one of the first distributors of Sony sensors in Germany. Later it expanded into modules and even cameras, representing Pacific Corporation. By 2004 its sales had reached €13m.
By 2007 Franz senior wanted to take things a bit easier and recruited his 32-year-old son Andreas Franz to take over as CEO. Franz Junior had already made his own career as an entrepreneur outside Framos and had also worked for the global consulting company McKinsey.
Framos became more than a component broker. Its volume of business meant it could get privileged access to information from the large manufacturers and help them to deal effectively with local customers. It also set out to shape and develop the imaging industry in Germany by hosting an imaging forum every two years, where the technical experts from all the large manufacturers would present their plans and technologies.
In the early days the German camera makers were a cottage industry, working either within universities and institutes or as spins-offs from them. By the end of the 1990s some of these had grown to major players and Framos grew with them.
Andreas Franz says: 'We started by selling sensors to camera manufacturers, but in the past 10 years we also have seen demand from endusers and camera manufacturers for modules and complete cameras. So we became an imaging expert company, offering components, camera modules and cameras, and furthermore have also become involved with system integrators in building and enhancing complete inspection systems.
'We have a three-level strategy. The first is in supporting manufacturers with all the components/modules they need. Our core products here are sensors from Aptina and Sony, together with all the peripherals. Secondly we offer camera modules, whole cameras, and peripherals like optics, cabling, etc., and also supply to companies who are incorporating a camera into complete systems. We do not make our own cameras though, we source them from suppliers around the world. What we focus on is development (so called 'engineering services'), support, marketing and sales. Thirdly, we offer imaging solutions for system integrators or end customers. Overall our philosophy is to focus on the know-how, development and service for our customers; we are not a manufacturing company.
'What we are is an accelerator for the industry. We have a lot of knowledge and we develop solutions for customers, but we source all the components of that solution.'
Andreas Franz.
Franz describes the company's business model as 'networked'. The imaging business is a relatively small community and so Framos finds itself selling sensors or components to a camera manufacturer, whose cameras it then buys back to put into a solution for an end-user customer. But it is very careful to avoid competing with its own customers and is transparent about what it does.
He says: 'Because we have the knowledge a lot of people approach us for help. Our business model is based on profit from the products we sell and also on developing custom software for the needs of individual customers. It's a bit difficult to manage, but you cannot survive just as a distributor of sensors, so we leverage our knowledge to be seen as the experts in the market.
'I would be really worried about talking to someone who produces their own cameras if I was a camera manufacturer, but I would not be too worried about someone who is selling a standard camera to customers who ask for it. We have separate teams dealing with the sensor business and with support for customers of the standard cameras. If anyone thought we were passing information to competitors it would soon have a dramatic effect on our business. Anyone could ask the same questions about Sony, which makes the sensors and makes its own line of cameras.
'Aptina is our CMOS sensor supplier and it is now starting to make board level cameras. I think the future is that the sensor manufacturers will be making the standard board level cameras and the traditional camera manufacturers will specialise in integrated software and interfaces. In my opinion, what makes the difference between a good and a not so good manufacturer is the selection of components and how to deal with certain difficulties and tasks. If they would really only put the interface and some software, I think they would not survive. When CMOS becomes the more dominant technology, maybe in five to 10 years or so, we will see a focus on system-ona-chip (SOC) approach.
'The whole industry is still quite small and there are many manufacturers focusing only on bits and pieces of the value chain. What we do is to fill the gaps between the bits and pieces. All the big manufacturers are our customers so there is a give and take. Customers know there is a market and choose who has the best technology and the best service.'
Franz says that some camera manufacturers are looking for standard cameras they can rebrand for certain niche applications and there are others who simply do not have the expertise in-house to design the electronics around a camera, but they can build other parts of the system themselves.
He adds: 'The way the industry is structured, many manufacturers have their particular niche. For example if a camera manufacturer is making a specific camera then we support him to get the best sensor technology for his application. Other companies rather want a standard camera to be integrated into a specific system. We provide these services.'
Franz says that even Sony benefits from working through a distributor, because Framos is able to give it market feedback from across Europe. Even for a company like Sony, it is difficult for it to understand everything that is going on in the industry. Framos is able to help promote new products, such as its CMOS sensor, in a way that Sony could not do directly.
The third part of the business is supplying into system integration projects for end users. Framos is looking to build relationships with system integrators who have experience and knowledge in industrial automation, but are not as familiar with imaging technology yet. It wants to leverage its knowledge to support these businesses. This is where the networked business model becomes complicated and fruitful. Someone wants a camera or other imaging component as part of a project and Framos sells him a camera from a specialist manufacturer to whom, maybe, it sells sensors and components and therefore also knows his product very well.
An on-booth demonstration by Framos at a recent exhibition.
Franz says that these are early days for this part of the business and most of its success so far has been in Italy. 'The business in this sector is application-specific and it has to be organised differently, but eventually it will become a separate unit. It is difficult to define the end customer in this business. You could say the company is someone like Bosch, which needs a quality control system, or the customer could be a specialist system integrator, which wants to offer a system to Bosch and they are our customer. We are bringing imaging expertise to them. Our real strength is in the sensor and component business and we felt there was demand from customers for a higher value add. In the past we were passing sales leads that came in to the camera manufacturers across Germany. Now we are working together with these companies and adding bits and pieces of our own. What we add on to the components business is software and solution know-how, libraries and so on, something which is just customer-specific software. In the future we want to have access to high volume and high demand imaging components and what we add on is the software that makes the system run.
'In many markets where there is high volume, this is done by an OEM who writes software for a niche market, and we work with these OEMs. But what we are offering is very application specific. The idea of the business model is to have knowledge of imaging; at the heart it is very generic, but we also need to have application-specific knowledge. We need to be with the end customer in order to feed the information about market needs back to companies like Sony.
'The whole idea of Framos is to be a knowledge accelerator passing information into the market and also from the market back to the suppliers.'
Franz believes that while the core of the business will still revolve around the sensor business, there is a lot more competition and constant price pressure in any component marketplace where many suppliers are simply brokers capitalising on exchange rate changes. He believes the whole company will become more stable across global business cycles if it can expand the services business into higher margin areas.
He says: 'If you want to survive in this market you need to diversify. The pure component market is a bit like the Wild West and hard to control by the manufacturers, but I think that will change because the manufacturers need to know the customers better. The manufacturers need to know what kinds of developments are going on in the market and so they need companies like us supplying that feedback. It's all very well having a good market share, but if you do not have a good channel structure then people start to lose interest in you.'
As well as diversification, Franz is growing the company by opening international branches; some are full subsidiaries and others are subdistributors. With France, Italy and the UK already covered, Franz is looking to expand the range of local partner companies that can act either as subdistributors for products or as sales representatives to identify opportunities for the services side of the business.
He says: 'The only major European market where we are not already operating is the Spanish market and we are looking for partners to cover Spain and Portugal. We are also looking at Austria and Switzerland. It really helps with major projects if you are represented in those markets, but what I don't want is to have a single guy sitting at a desk for five years trying to win business; it is better to work with partners. One market where we will invest sooner or later is the Russian market and we have had some Russian-speaking staff working out of Germany for the past two years. We will probably open an office there in the next few years. It is a difficult market sometimes, but I am very impressed with the technical expertise there. The Russian Government is investing heavily in security and there are a number of companies coming up.
'On the one hand we want to have more knowledge and components on board so we can be more of a single company to whom our customers can talk. But we also need to push the system integration side of the business and I think there is a lot of potential for growth there.'