Senior vision specialist, Tattile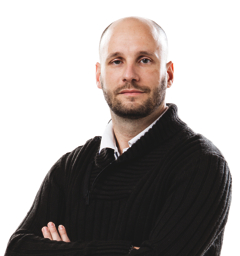 How did you come to be part of the imaging/machine vision industry?
I first encountered machine vision technology in 1998 as part of a vocational education course for industrial automation subsidised by the European Community. Imaging and machine vision made up a large part of this course. After that I worked for 14 years in two different machine vision companies, working on several industrial projects. In 2013 I joined Tattile and am proud to work for a company that invests in new technology; I strongly believe in the company's direction of investing in R&D.
How do you convince customers that they need machine vision?
Due to the fact that Tattile is strongly focused on OEMs, the company doesn't need to convince customers that they need machine vision; rather, that Tattile is a reliable and strong technological partner – it has 25 years of experience in custom solutions and FPGA development. The company is able to fulfil customer requirements whether they need custom cameras, either digital or smart cameras, or dedicated algorithms or turnkey solutions.
What role does Europe have in the development of machine vision?
From the beginning of industrial automation, Europe has had a very strong influence on machine vision development. All over the world Europe is well known for its attitude in research and development. Europe excels in industrial automation and European products are well known for their high quality.
What do you see as the major growth sectors?
There are several markets that grow year-on-year, such as pharmaceutical and packaging, but there are two specific areas that in the last year have grown quickly: electronics/semiconductor and sorting. I also see big growth in the future for new technologies like hyperspectral inspection, in which Tattile is investing a lot.
What do you see as the most important technological challenges facing the industry?
I see two challenges: speed and integration. Speed because customers need to improve production without losing quality, so machine vision has to be faster both in terms of the hardware and the algorithms. There are cameras now available on the market with very high frame rates – which, a few years ago, were unimaginable. In addition, several software houses now specialise in developing high-speed algorithms. Machine vision also has to become an integrated part of a machine instead of a stand-alone solution, which is a further challenge.
What do you see as being the most significant commercial change in the industry during the years ahead?
From my point of view, the big change is how customers approach machine vision. A few years ago, machine vision was seen as something complex and that only an expert engineer would be able to use. Now, however, more companies are gaining experience in using machine vision – thanks to investment made by vision suppliers in this area.