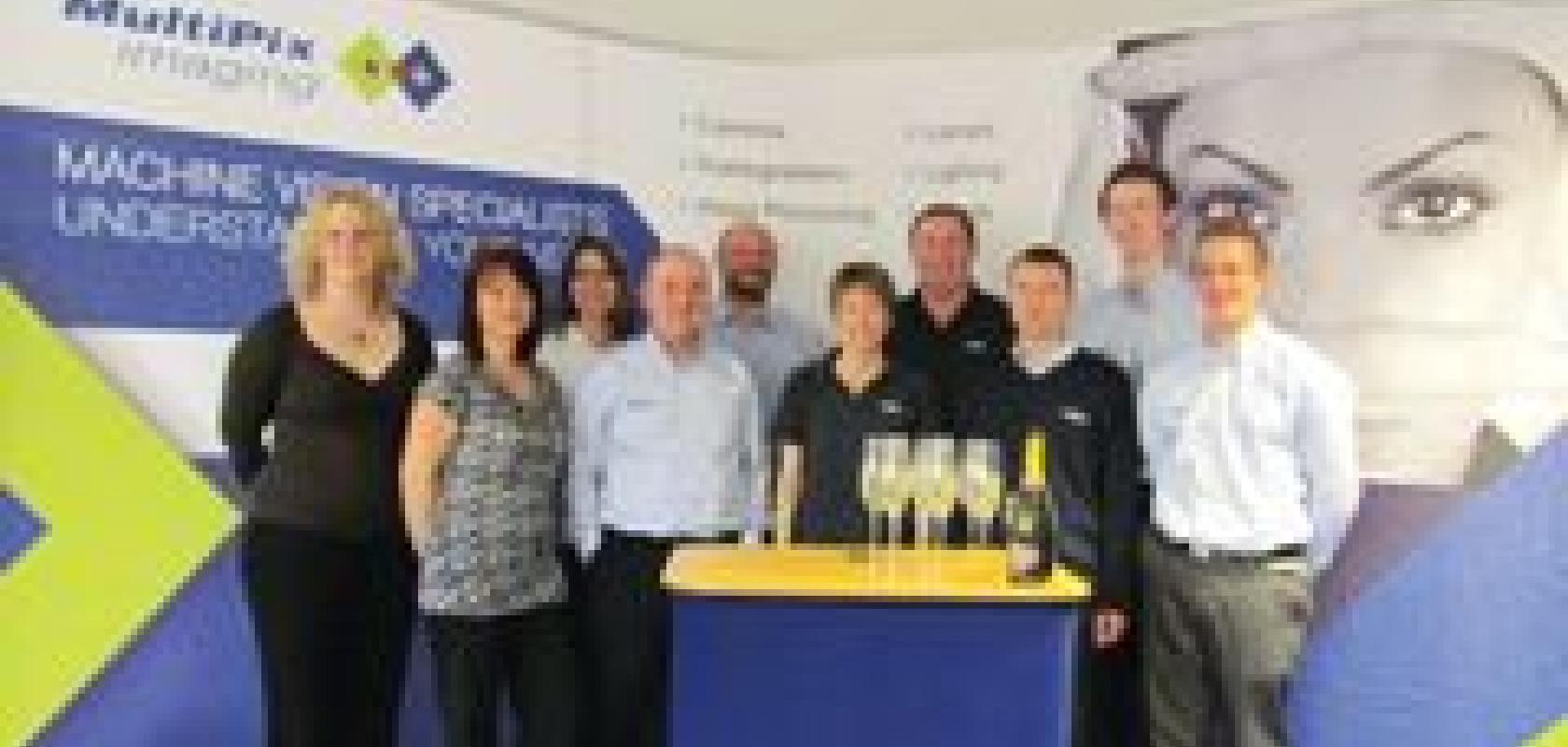 Multipix Imaging is celebrating its 15th anniversary this year, and was the brainchild of Julie Busby. Having studied electronic engineering at Loughborough University, UK, Busby had developed in-depth knowledge of product design from the ground up, working in engineering from the age of 16 as an apprentice. Having graduated, her immediate role was with Marconi Space Systems as a satellite microwave design engineer.
'I quickly realised that I wanted customer contact,' says Busby, who as a result joined distributor Optimum Vision as a machine vision application engineer. Within a couple of years, Busby's entrepreneurial instincts identified an opportunity for her to start up her own distribution business within machine vision. Together with Peter Hunt, a local contact in Hampshire who had experience of running a company and specialist knowledge in IT systems and architecture, she set up Multipix Imaging.
'At the time, mainstream PC architecture was rapidly developing and emerging as a technology that could create advanced machine vision solutions, so Peter and I had the perfect match of skills,' says Busby. 'I saw a niche for a technically-strong machine vision company. I'd had jobs in engineering since I was 16, so I was able to use my experiences – good and bad – with previous engineering companies when it came to setting up Multipix.
'Also, I saw a real need to educate customers in machine vision; I didn't want to just "sell and forget". We still have that philosophy today.' The UK's reputation in the manufacturing sector has been in a gradual decline – one way or another – since the Victorian era, but Busby believes it still has an important part to play in the fortunes of the nation. 'Manufacturing does still exist here in the UK,' she says, 'and it's important that it continues. Machine vision has a huge role in ensuring that it does just that – and again, that's a message we've been sending out since the beginning of Multipix.'
With a principal on board in the form of a frame grabber manufacturer, Busby and Hunt set about finding customers. 'We exploited every possibility,' recalls Busby. 'We purchased a database from a relevant exhibition and worked through it – in a time before email – via phone calls, faxes, letters and being out on the road.' Busby notes that the flip side of the improvements in communication that have come about in the past 15 years is that customer expectations on speed of response, whether in the sales process or technical support, have changed. 'We are working in an environment now where a response is expected almost instantly.'
In those early days, technical understanding was a key differentiator, recalls Busby. 'The frame grabber was at the heart of the set-up. You really had to have an understanding of how to get data from a camera into a frame grabber, and then the challenges of reliably transferring this data into PC memory. In many cases the frame grabber was also pre-processing data as the PC was not capable of handling large amounts of data.' Indeed, because Multipix excelled at this type of 'technical sale', the company very quickly earned itself a reputation for product and system knowledge.
Julie Busby started Multipix Imaging together with local contact, Peter Hunt
'If our potential customers had existing machine vision systems at the time, they were often nothing more than an off-line inspection and documentation aid,' says Busby. 'We had a huge educational task to undertake. Firstly, most people we targeted hadn't heard of machine vision, even in industrial manufacturing. Next, we had to convince them that the solutions we offered were robust and reliable, since moving from a manual visual inspection and putting your trust in a fully automated system was a big leap.
'Lastly, and perhaps most importantly, we had to manage expectations. There were a lot of companies claiming to offer machine vision solutions, but they were over-promising what it was that the technology could do. This ultimately had a negative effect, as in the short term it damaged the reputation of machine vision.'
Soon, the growth in the reputation of Multipix attracted the attentions of major suppliers such as Basler, MVTec , IO Industries and Euresys, who joined as principals – and have remained so until today. 'We have retained these relationships throughout that period, because we are in a constant dialogue with them at all times, feeding back customer needs and comments to help them develop the next generation of products.'
During the 15 years that Multipix has been around, the market has expanded dramatically to include a diverse range of applications, such as security and surveillance, sports analysis, broadcast, food and beverage, and traffic. 'Pretty much every product we use in our everyday life will have a camera in use at some point during its production,' says Busby.
Multipix Imaging is based in Petersfield, Hampshire, UK, and has 10 employees. The company is currently recruiting and 'looking to expand all the time'.
'The business is there for us to do that,' comments Busby. 'And of the staff we do have all are dedicated to offering the highest level of service, of which I am very proud.'
Asked what sets Multipix apart from its competitors, Busby says: 'We're not just a distributor – the term simply doesn't do us justice. We're an extension of the manufacturer. Technically, we fully understand the products we supply, and offer extensive pre- and post-sales support. We also work with our principals to ensure we know what's coming up ahead, so we can include this in our discussions with customers. Also, because we don't have competing suppliers by and large, we can have complete conviction in what we offer our customers.
'Our track record speaks for itself. We rarely lose a customer once we have them, because of the service we are able to provide them.'
Multipix Imaging is in a stable position, having weathered the recent financial storm, and has 'realistic expectations' for growth in the coming months. 'Any company that survived 2009 emerged from it stronger,' says Busby. 'So, we're going into any future period of uncertainty with our eyes wide open. The outlook for machine vision and related markets is very encouraging. With new technology emerging at regular intervals this continues to be an exciting industry and one in which Multipix strives to excel.'
Looking to the future, Busby notes that while UK manufacturing in general fears competition from the Far East, the excuse of not having access to cheap labour is no longer valid, because 'they're using vision these days'. In short, no matter where in the world manufacturing takes place, machine vision is seen as the most efficient solution when it comes to quality control. 'And if they're using vision to improve quality control in the Far East, rather than cheap labour, then there's no reason why we can't do it here in the UK.'