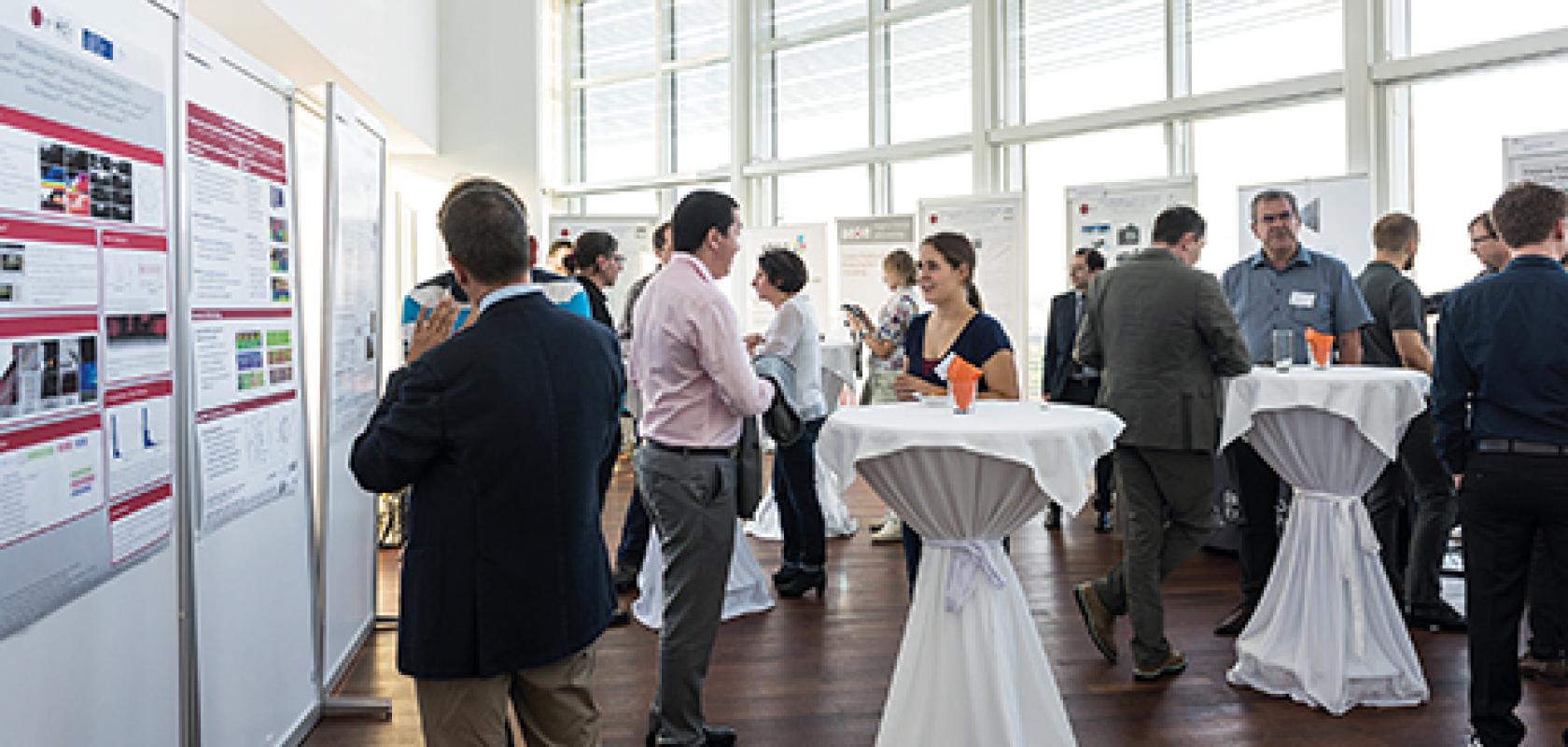 More than ever the machine vision industry requires close contacts and exchange platforms with research institutes and universities. There is not just a single reason for this but a complex mesh of arguments. In general, this has to do with the continuing revolution of many aspects of machine vision technology. 
Firstly, the new age of photonics advances all aspects of image acquisition systems, including illumination, image sensors and new imaging modalities such as depth imaging and hyperspectral imaging. Image acquisition has become ubiquitous.
Secondly, computing platforms are changing from PC-based to embedded systems. This means that even complex image processing tasks can be performed on smaller devices with much less energy consumption, opening up a whole new world of mobile vision applications. However, the heterogeneous computing architectures are complex and more complicated to program.
Thirdly, the understanding of image processing is greatly improving and image processing algorithms can successfully solve increasingly complex tasks. The most visible progress has been in the field of deep learning, but there are many other new mathematical methods being developed. Image processing algorithms played only a minor role in early machine vision systems because of the simple nature of the tasks, but now image processing is becoming a more dominant factor.
For small and medium-sized companies it is difficult to keep track of all these developments, and even more difficult to understand their relevance in order to make the right decisions to advance a specific business strategy.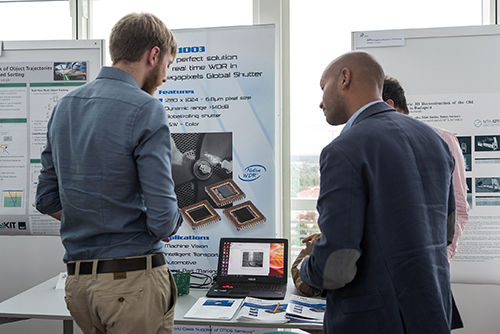 Poster presentations gave forum participants an idea of the latest work being conducted in research and industry
In recognition of these developments, the European Machine Vision Association has looked for new ways to foster the interaction of its member companies with research, and the idea came up to organise a forum where research meets industry. In Germany there is a well-established precursor, the Heidelberg Image Processing Forum (www.bv-forum.de), a one-day event taking places three times a year. It is attended by 100 to 160 people from research and industry. Each event focuses on one topic, and gives ample time for networking between research and industry.
At a European level, however, a yearly multi-day event makes more sense, which was the strategy taken by the EMVA European Machine Vision Forum, the second edition of which took place in Vienna in September. The event organisers hold the forum at a European centre of machine vision with expertise both in research and industry, and the focal topic should match the local host.
The idea is that participants from industry can learn first-hand from top scientists about the newest technologies and methods. The motto here is: 'There is nothing more practical than the right theory', attributed among others to the German physicist, entrepreneur and social reformer Ernst Abbe.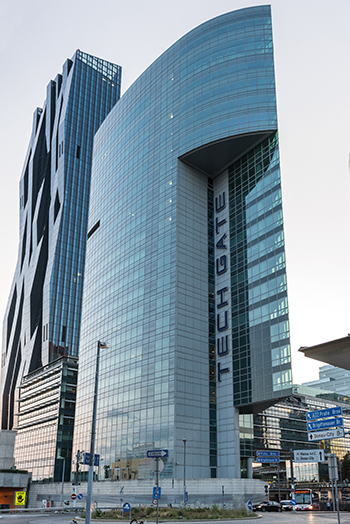 The second European Machine Vision Forum was held at the Austrian Institute of Technology in Vienna 
On the other side, scientists are made more aware of the needs of unsolved problems for practical applications – 'there is nothing more stimulating for the development of new theories than urgent unsolved problems'. In this way, the forum is a platform to discuss open problems in technology and research, something which is not happening in other more traditional conferences.
Finally, the forum opens up the possibility for making new contacts between research and industry. People from industry should be able to find matching research partners for their needs, and researchers will find new application areas for their new techniques.
Does this work in practice? The best answer to this question is to give some examples from the second European Machine Vision Forum, which took place in Vienna from 6 to 8 September with almost 130 participants. The forum was hosted by the Austrian applied research centre, the Austrian Institute of Technology (AIT); the topic was 'Next-generation vision systems for industry' (http://emva-forum.org/second-forum.html).
One highlight was the introductory panel discussion on the first evening about next-generation vision systems. In the spirit of the forum the panellists included top representatives from research, industry, and end users of machine vision technology. All panellists agreed that we are experiencing an exciting phase with a wealth of innovations that will lead to new applications. From the end user side, it was mentioned that machine vision is very much in demand, but could be even more successful, and applied in more applications, if the complexities of vision systems were hidden from the end user, who is not interested in vision per se – they want to see that machine vision solves a problem as easily as possible. After the discussion, several participants said that it has already been worthwhile to attend the forum, simply because of the insight they got from the panel discussion.
Other highlights included talks by Albert Theuwissen of Harvest Imaging in Belgium, and Sergios Theodoridis from the University of Athens. Both managed to explain to non-experts the important developments in image sensors for next-generation vision systems and deep learning, respectively.
Also, talks from young researchers were brilliant. Boaz Arad, from Ben Gurion University and HC Vision in Israel and winner of this year's EMVA young professional award, convincingly demonstrated that even with RGB cameras, it is possibly to retrieve hyperspectral signatures by applying advanced machine learning techniques.
As an example of open problems, a poster entitled 'On the urgent need of an open camera-to-lens communication standard for vision systems' (https://zenodo.org/record/890866) generated so much interest and discussion that EMVA is now considering taking a lead in this issue with its global sister organisations.
These examples clearly demonstrate how useful it is for both sides when research meets industry, and that the forum is the right platform for exchange. The third European Machine Vision Forum will take place from 5 to 7 September 2018 in Bologna, hosted by Professor Luigi Di Stefano from the University of Bologna (http://emva-forum.org). Bologna is an exciting setting for the forum. It is home to the oldest university in Europe, founded in 1088, together with the centre of machine vision industry in Northern Italy. The focus will be 'Vision for Industry 4.0 and beyond'.