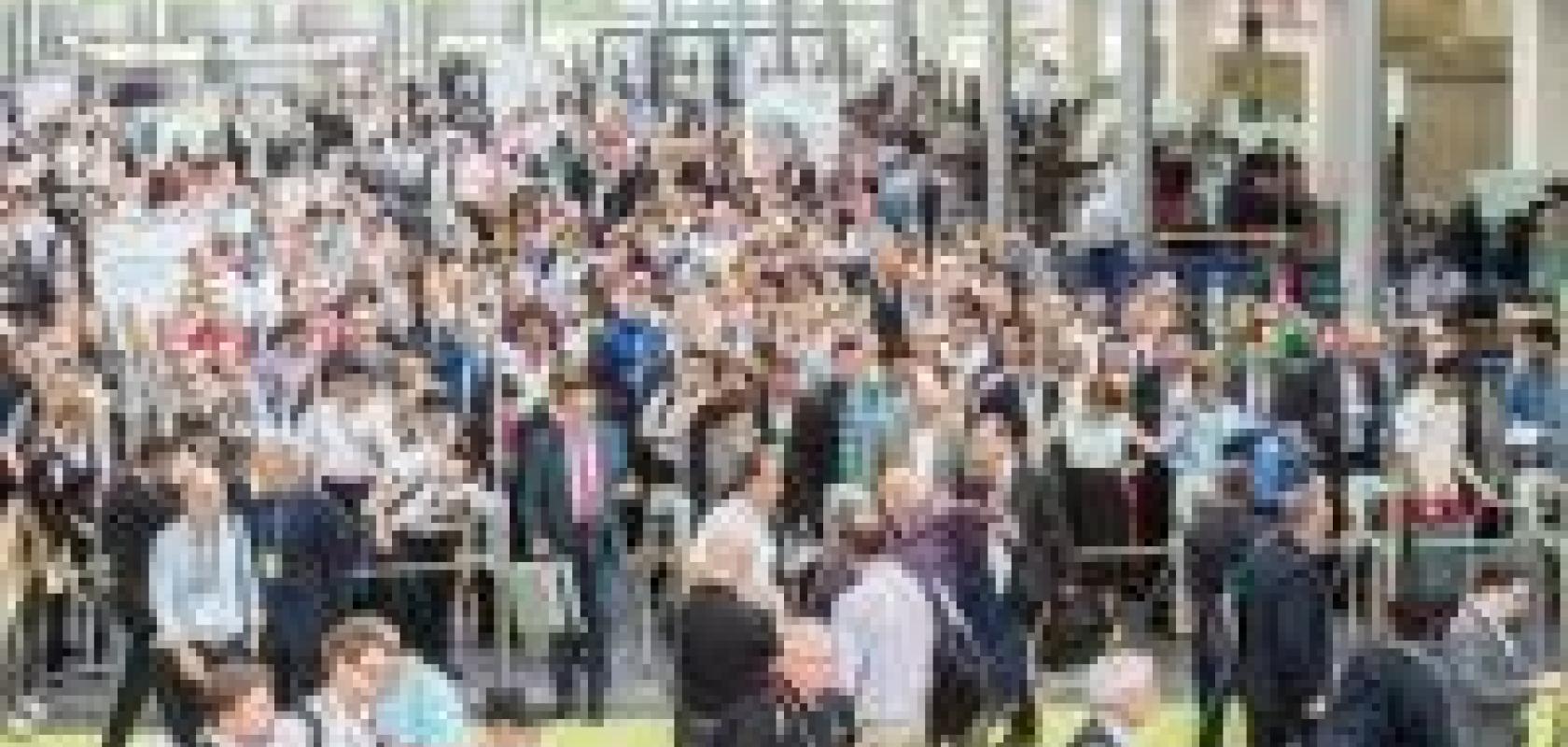 This year's Laser World of Photonics, taking place in Munich, Germany, from 24 to 27 June, will have a particular focus on electro-mobility and autonomous driving, two global trends that are expected to grow dramatically over the coming decade.
The laser and imaging technology on show at this year's exhibition will play a crucial role in breaking into these mass markets, including in the efficient mass production of electric vehicles and improved safety enabled by smart sensors.
Photonics provides the technological backbone of automated driving, with lidar and imaging systems increasingly taking over from human drivers' sensory perception – offering superior performance particularly at night and in difficult weather conditions. Visitors will be able to see how up-and-coming lidar technologies will enable future mobility at the application panel 'Improving lidar performance with advanced photonics technologies', on 25 June from 15:00 to 17:20, where exhibitors such as Jenoptik will provide an introduction to the technology and showcase its applications.
Show floor
More than 100 exhibitors will be displaying imaging and sensor solutions on the show floor. Alongside the established imaging companies, there will also be start-ups, including: Moscow-based Dephan with its advanced silicon-based photomultipliers; the Finnish Nokia spin-off Emberion with its imaging and sensor solutions based on graphene and nano-materials; and Braunschweig-based FiSens, which makes fibre optic sensors using fibre Bragg gratings.
Other new providers include: Single Quantum from Delft, which develops superconducting nanowire single-photon detectors; and Xarion, offering optical microphones for industrial process control and machine monitoring.
One of the more established firms, imaging specialist PCO, has teamed up with system manufacturer EOS and MTU Aero Engines to create fully monitored, additive laser melting processes. PCO will exhibit sCMOS and intensified cameras during the show.
Congress
Three of the seven Laser World of Photonics Congress sub-conferences have an imaging theme. The OSA conference 'Imaging and applied optics' deals with computer-aided optical sensors and imaging, mathematical principles, and environmental influences on imaging processes.
'Digital optical technologies' by SPIE Europe is concerned with the topic of mixed, virtual and augmented reality, while the SPIE 'Optical metrology' conference will address the use of artificial intelligence and multimodal sensors, as well as automated inline inspection and biomaterials imaging.
There will be an expert panel on Photonics 4.0 by the Spectaris industry association, and application panels spanning the entire gamut of modern imaging. For example, professor Andreas Tünnermann, director of the Fraunhofer Institute for Applied Optics and Precision Engineering in Jena, and Dr Jürgen Stuhler, senior director quantum technologies of Toptica Photonics, will discuss the future role of photons as quantum objects and as an information support in imaging and communication.
In addition, experts from the Deutsche Gesellschaft für Lasermedizin – German Society for Laser Medicine – and LMU Munich will offer insights into medical practice using virtual and augmented reality.
Another panel involving PCO and Omicron-Laserage will showcase the expanding range of processes in laser-based light microscopy. Innovations in the fields of visual optics, optical imaging and diagnostics, and laser-based medical therapies are also on the programme.
The European Photonics Industry Consortium (EPIC) will also host a meeting on surface structuring, supported by LAmPAS. It will be held on 27 June from 09:30 until 13:00 in the conference room A21. Speakers include those from: Microrelleus, TU Dresden, Trumpf, Next Scan Technology, New Infrared Technologies - which will present on high speed MWIR cameras for monitoring laser based surface texturing processes - Lasea, and Femtika.
Encouraging young talent
The trade fair continues to support the relationship between industry and academia with activities such as the Makeathon, which made its debut in 2017. Here around 80 to 100 students have the chance to demonstrate their photonics expertise by developing innovative solutions using photonics technology over a 24-hour period.
Both the Makeathon and the start-up pavilion will be located in hall B2.