Teledyne introduces shutterless thermal camera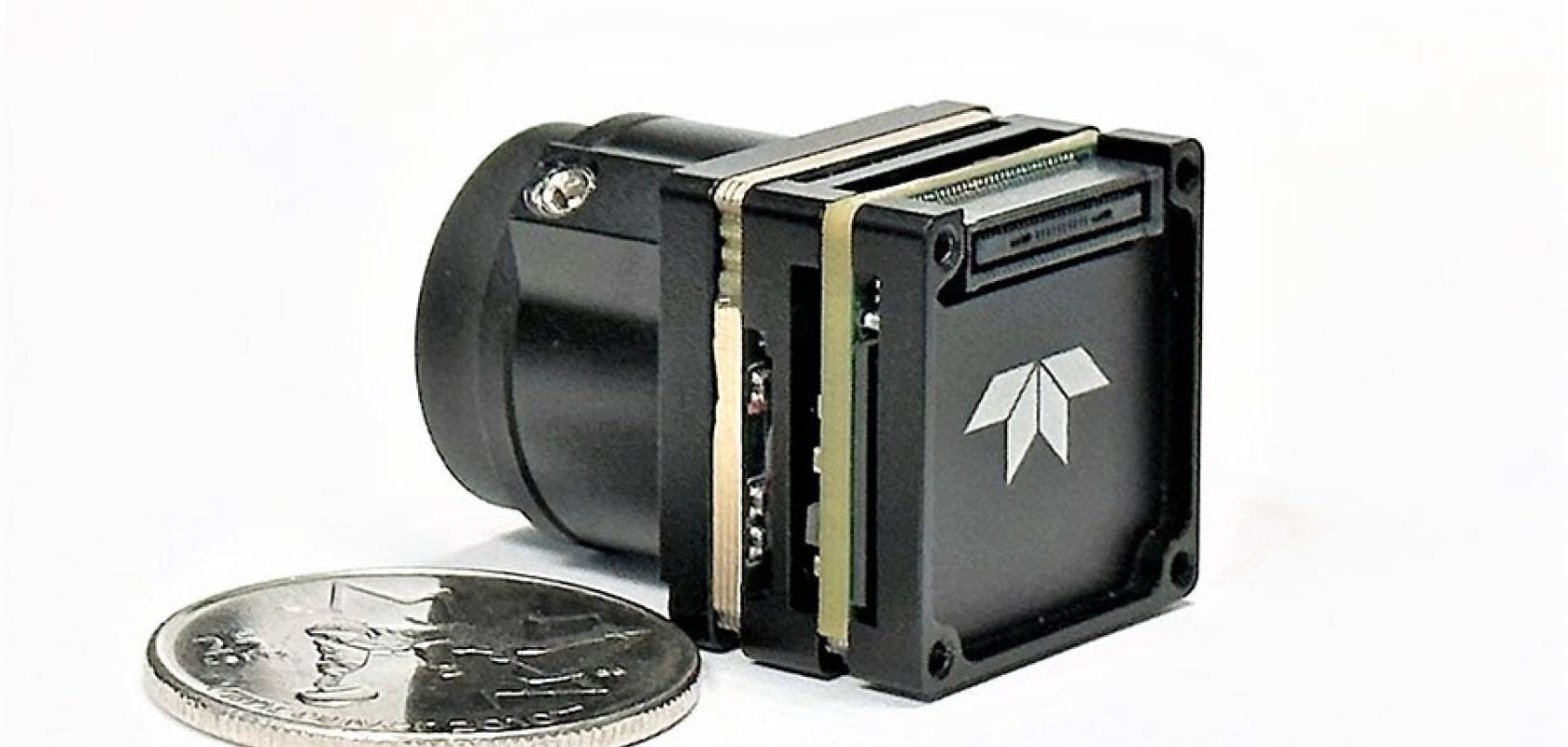 Teledyne Dalsa has announced a shutterless version of its MicroCalibir long wave infrared (LWIR) compact camera platform.
The new model is suitable for hand-held thermal imagers (HHTI), thermal weapon sights (TWS), high integration surveillance, and small drone applications, the firm says, because it doesn't suffer from acoustic noise or shutter fatigue.
The MicroCalibir platform features Teledyne's 12μm microbolometer pixel technology and a deep-ADC ROIC circuit, which results in a 1,000°C intra-scene temperature range at a sub-40mK NETD.
For easier integration, MicroCalibir is supplied without a housing and includes an M18 interface (for QVGA video format) or M24 (VGA). It also features an updated chip-on-board package that provides thermal integration and image correction, all while keeping the power consumption at approximately 1W in VGA format.
According to Teledyne, the shutterless MicroCalibir is smaller and lighter than the standard version without compromising on NETD levels or image quality, making it suitable for applications where weight affects battery life and for imaging systems with limited space.