Intelligence platform accelerates machine learning model production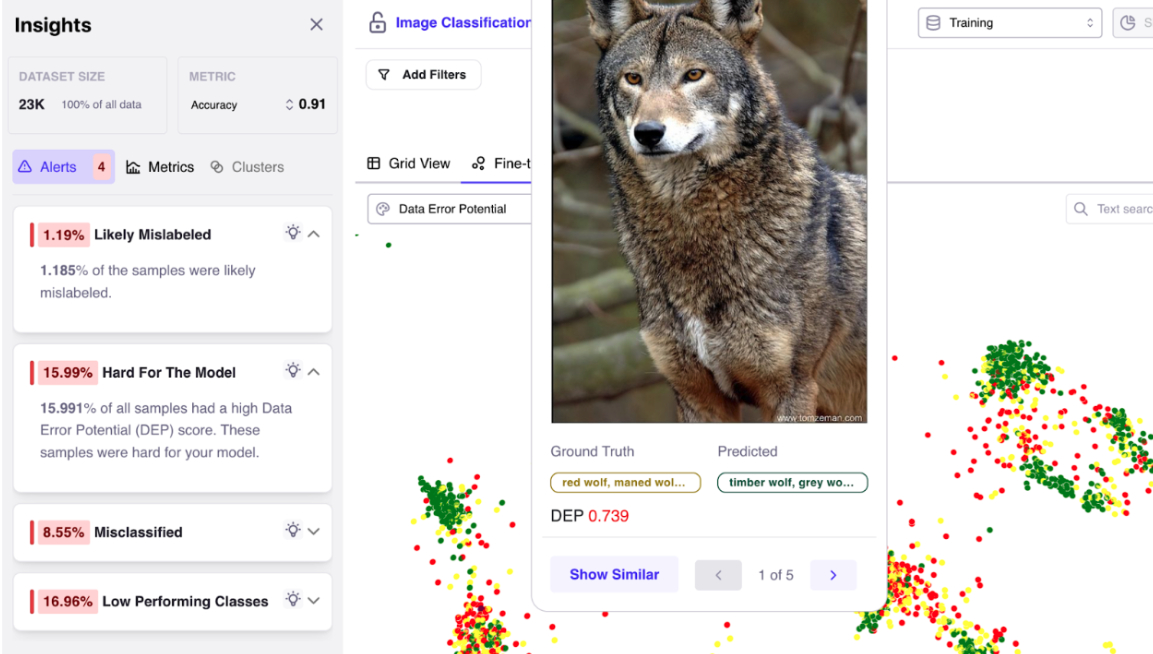 The Galileo platform can automatically identify problematic model data and suggest solutions. (Image: Business Wire)
Data intelligence company Galileo has released a platform to help scientists find and correct errors in image-based models.
Known as Galileo Data Intelligence for Computer Vision, the platform accelerates model production by 10x, improves accuracy by 15%, and reduces data-labelling costs by 40%, according to the firm.
This should help enhance the machine learning workflow and solve data quality issues.
The platform is designed to help data science teams build more accurate image classification, object detection and semantic segmentation models across industries such as e-commerce, retail technology, video intelligence, autonomous vehicles, healthcare, and customer experience.
Thanks to a few lines of code added during the model training process, the platform can automatically identify problematic data and suggest solutions. The firm claims this will help put a stop to the 'needle in a haystack approach' of manually diagnosing errors within models. 
"Data science applications across industries are rapidly expanding. Unfortunately, so too are the challenges for ML and data science practitioners, many of whom are forced to spend untold amounts of time managing data quality issues to create high-quality models," said Vikram Chatterji, co-founder and CEO of Galileo. "Galileo Data Intelligence for Computer Vision [will allow] data scientists to work more quickly and effectively than ever before across the cyclical ML workflow, whether that be data preparation ahead of labelling, during training iterations or in monitoring production models."