First Light Imaging showcases new C-Blue One UV at Photonics West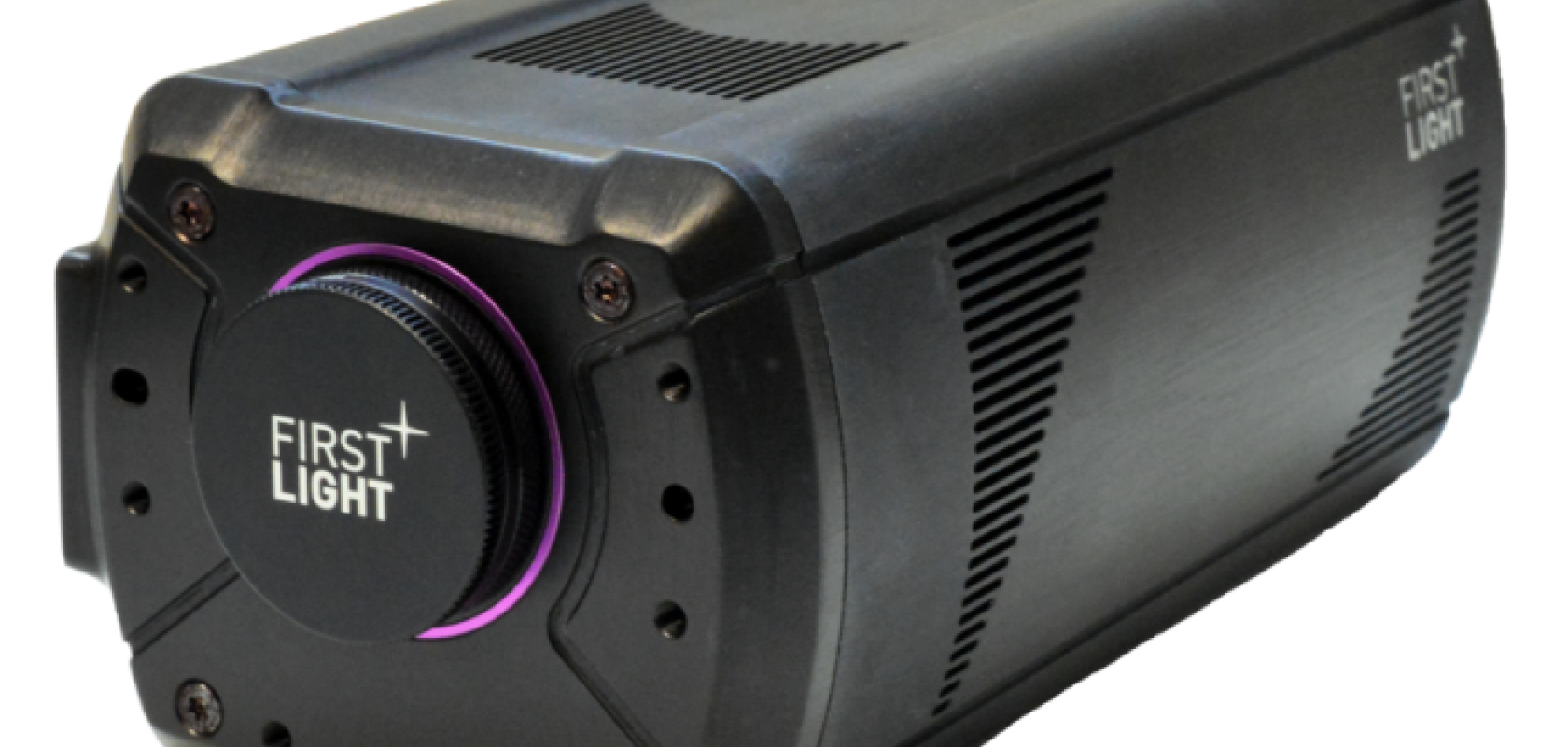 First Light Imaging is showcasing its new C-Blue One UV global shutter UV-optimised CMOS camera at Photonics West this week.
The firm will also be providing live demos of its C-Red 2 Lite system with its partner, Axiom Optics, at Booth 349.
Optimised for imaging within 200-400nm, C-Blue One UV is a high-performance Global Shutter CMOS camera offering simultaneously a high frame rate of 170fps, a very low readout noise of 1.31e-, high resolution (2,856 x 2,848) and high dynamic range, with no compromise.
The C-Blue One UV is a GigE Vision camera, GenICam compatible, with CoaXPress 2.0 and 10Gb Ethernet/fiber outputs, for maximum flexibility and real time operation. The new camera opens the way to various applications such as UV fluorescence, hyperspectral imaging, and also laser applications and scientific research.
Meanwhile, the C-Red 2 Lite is a compact and robust TEC-stabilised high-speed camera, offering:
High performance 640 x 512 InGaAs sensor
600fps and 30e- readout noise
Guaranteed sensor temperature stabilization performance
Multiple heat dissipation options (heat sinks & hydraulic cooling plate).
Spectral range 0.9 to 1.7µm with over 70% QE
The camera targets SWIR scientific and industrial applications such as laser beam profiling, hyperspectral imaging, thermography, or FSO communications.