Emergent Vision Technologies introduces network interface cards for ultra-high-speed cameras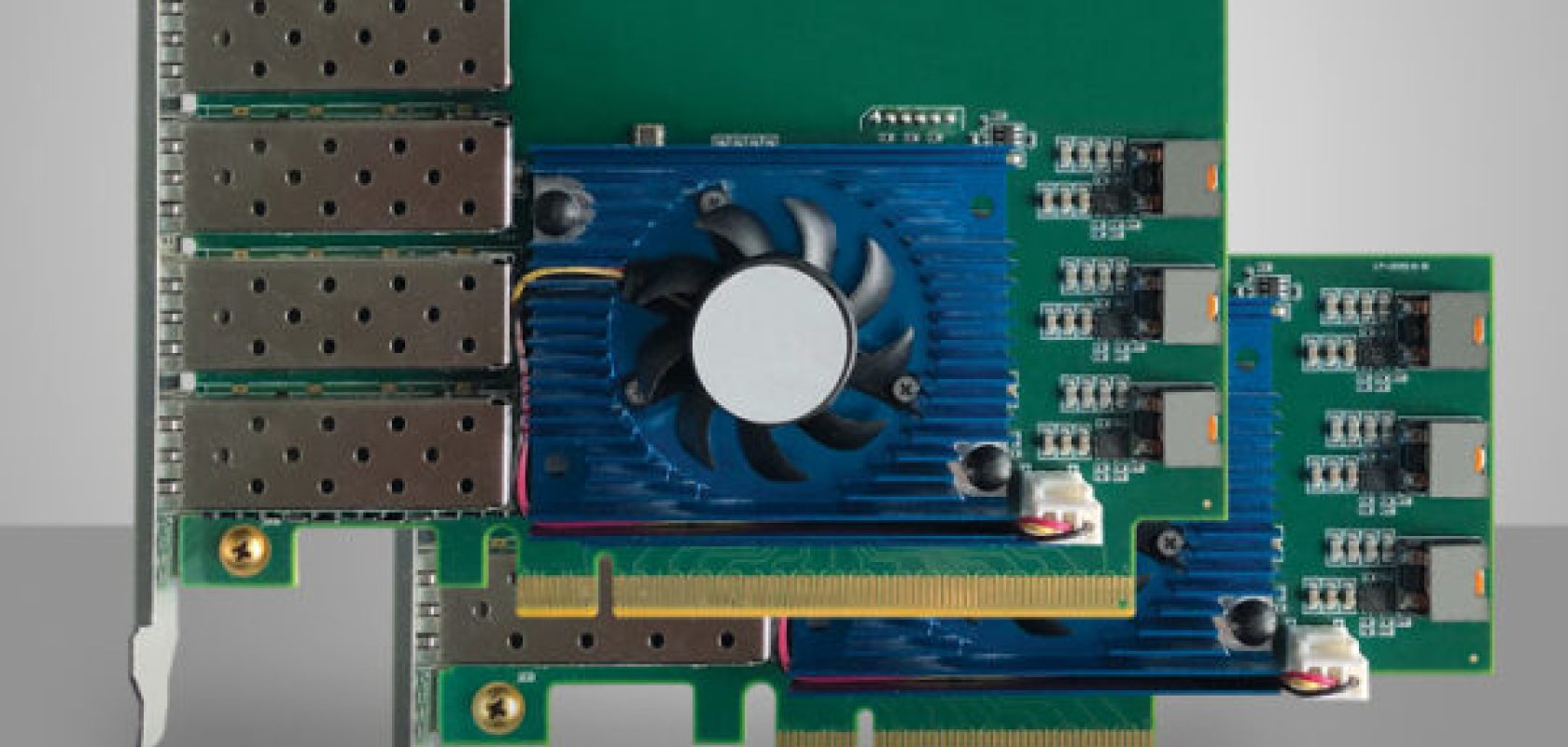 Emergent Vision Technologies, a pioneer in high-speed GigE Vision cameras and vision technologies, introduces the 25GigE Hermes PH-25-QUAD and 10GigE Theia PT-10-QUAD network interface cards (NICs), which enable customers to get the most out of their Emergent ultra-high-speed cameras for a wide range of machine vision and imaging applications. 
Both quad-port PCIe Gen3 x16 smart NICs feature a real-time, front-panel 5V TTL trigger input for additional flexibility and support for GigE Vision Streaming Protocol (GVSP), Windows and Linux operating systems, GPUDirect, and camera multiplexing with switches.
The PH-25-QUAD and PT-10-QUAD are not limited to a single video stream but can handle multiple streams depending on the device's resources. 
"Our foray into the PCIe card space aims to deliver benefits including lower PC requirements, intelligent image reordering, routing, expanded buffers, and peer-to-peer support to our customers," said John Ilett, president and CTO at Emergent Vision Technologies. "In addition, this card targets applications requiring accurate camera synchronization in setups without switches where cameras are spaced at distances suitable for fiber." 
Powerful NICs, Available Today 
Emergent Vision Technologies' new NICs provide the most optimal performance for any video stream with minimal system memory utilization, along with low-latency and low-jitter capabilities. In addition, the new quad-port NICs are developed completely in-house and are available now.
"Developing our own NICs allows us to manage the full supply chain as well as maintain strict quality control," said Ilett. "Going forward, Emergent will look to develop advanced processing cards and application-specific modules to reduce time to market and fulfill the unique needs of our customers."
The PH-25-QUAD and PT-10-QUAD NICs are part of a series of progressively more powerful PC peripherals for today's challenging applications. Emergent also offers dual-port NICs in the 10GigE Theia series, 25GigE Hermes series, and 100GigE Zeus series of NICs. In addition, the Zeus series offers a 100GigE single-port option.