Lucid integrates RDMA data transfer across Atlas10 10GigE cameras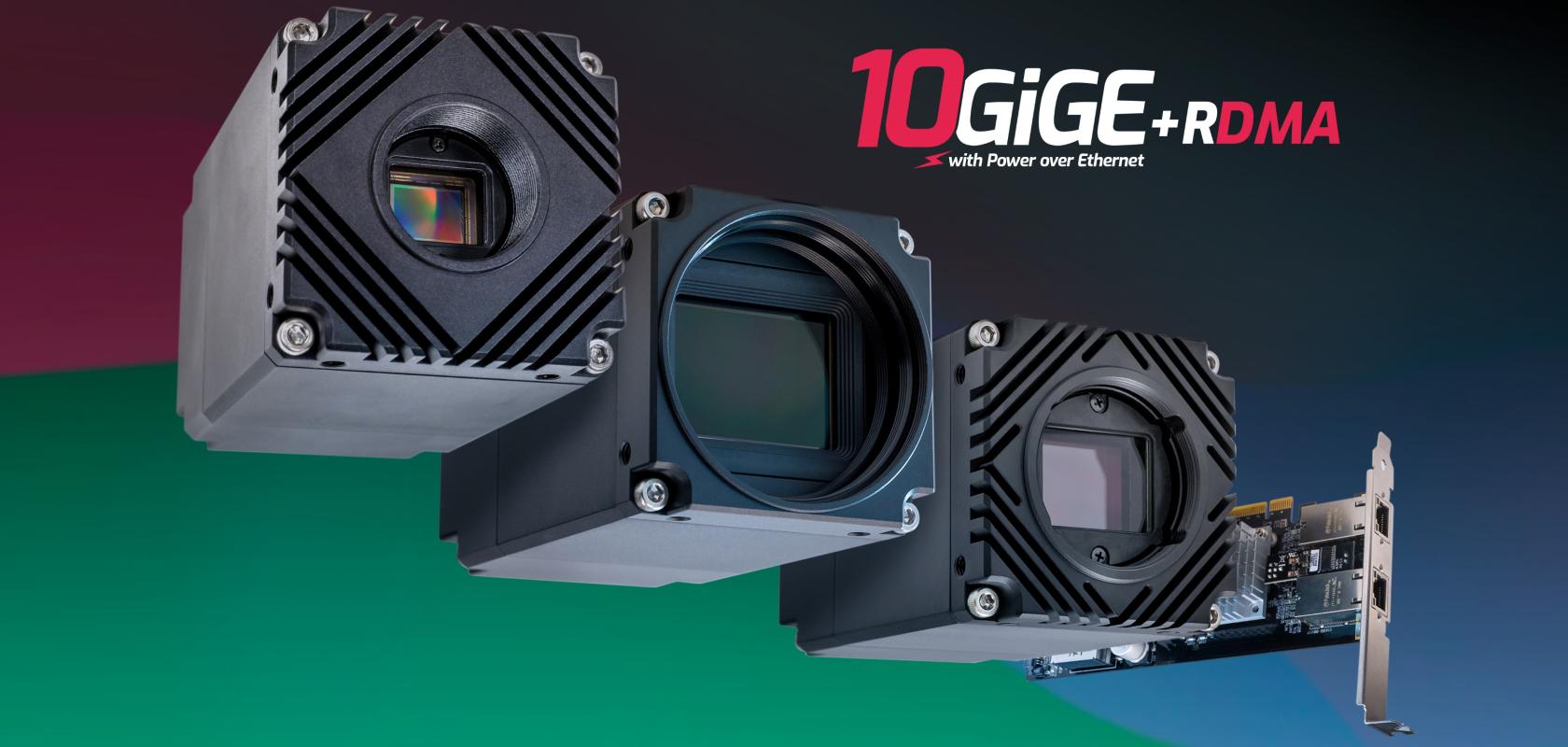 Camera manufacturer Lucid Vision Labs has announced the integration and availability of Remote Direct Memory Access (RDMA) data transfer technology across its complete range of Atlas10 – 10GigE cameras.
The cameras are able to provide optimised, zero-copy image transfer over a 10GigE interface. They can reliably stream 1.2GB/s of data directly to main memory, bypassing the CPU and OS. This increases throughput, lowers latency, and eliminates CPU usage, which are required for reliable multi-10GigE camera applications. 
The RDMA implementation includes an updated Arena SDK version featuring RDMA support, a complimentary RDMA firmware upgrade for all existing Atlas10 camera models, and a selection of two compatible, cost-effective dual port 1G/10G PoE+ RDMA-enabled network interface cards.
"Lucid is leveraging a robust RDMA-enabled ecosystem utilising readily available industrial-grade components such as cabling, interconnects, and common interface cards, supported by a broad portfolio of vendors," explains Rod Barman, Founder and President of Lucid Vision Labs. "This has allowed us to offer an easily accessible and cost-effective 10GigE RDMA camera solution tailored for high-bandwidth and high-speed Ethernet applications."
The firm supports the integration of RDMA technology into the next release of the GigE Vision standard, believing that the standardisation of RDMA technology will accelerate the industry adoption of faster Ethernet transfer rates such as 10GigE, 25GigE and beyond.
The RDMA-enabled Atlas10 – 10GigE cameras are now available to order. Additionally, the latest Arena SDK and firmware versions with RDMA support can be downloaded for immediate use.