The latest lighting and illumination products for vision in 2023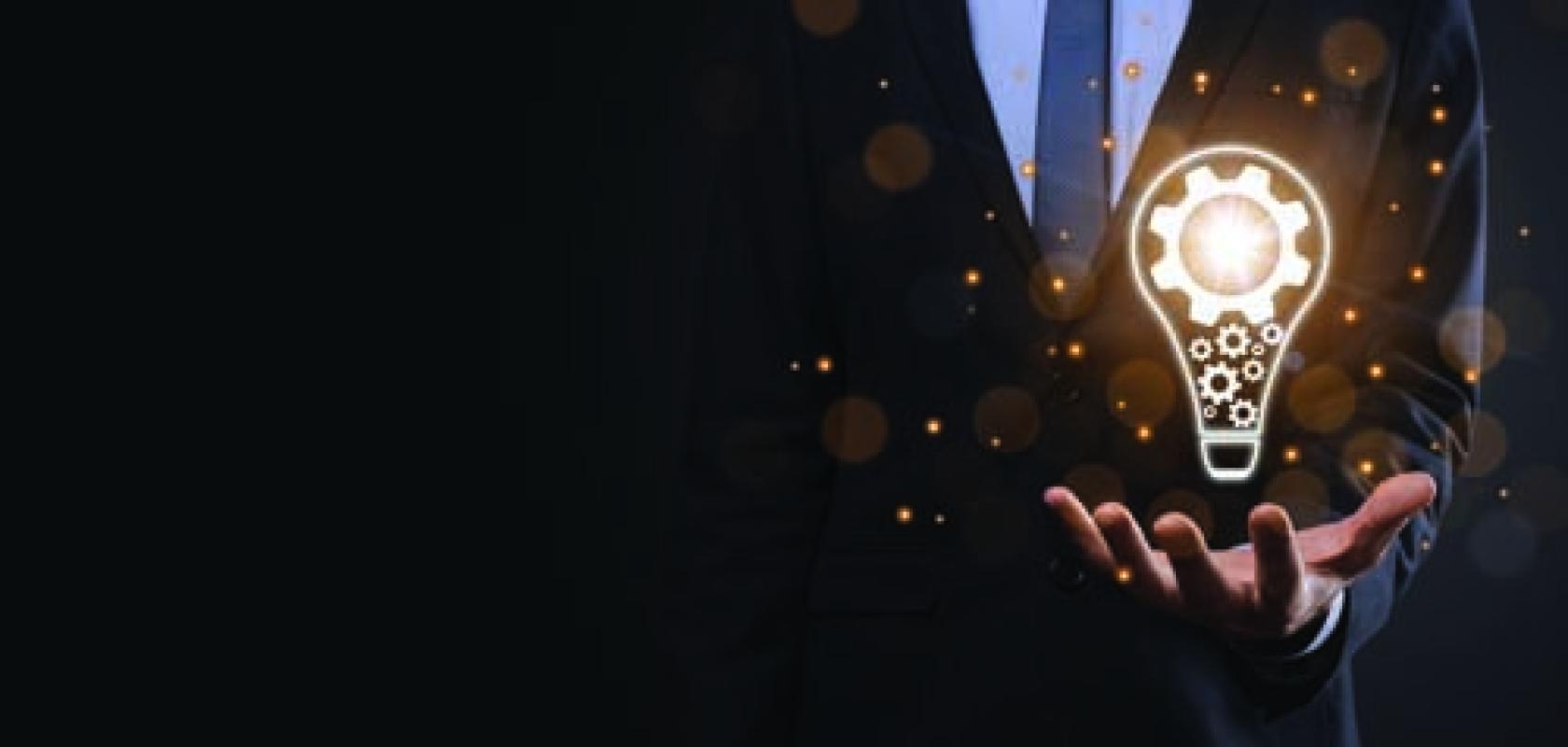 Lighting and illumination play a crucial role in imaging and machine vision applications.
It is essential to ensure proper visibility of the objects being imaged. By providing adequate illumination, it can enhance the contrast, sharpness, and clarity of the captured images. Well-designed lighting set-ups minimise shadows, reduce glare, and reveal important details of the objects.
Lighting techniques, such as backlights, dark field illumination and spotlights, are employed to enhance the contrast between the object and its background. This contrast improvement enables better differentiation of features, detection of defects, and identification of important characteristics.
Illumination is crucial for surface inspection tasks. Employing specific lighting angles, polarised lights or diffuse illumination can highlight surface irregularities, texture, and defects. This allows for accurate inspection of surfaces, such as detecting scratches, dents, or other imperfections. Techniques such as coaxial lighting or multiple light sources can effectively manage and control shadows in machine vision applications.
In applications where colour accuracy is important, lighting plays a critical role. 
Consistent and controlled lighting conditions ensure that the colours of objects are accurately represented in the captured images. This is important for tasks such as colour matching, product inspection, and quality control. Lighting techniques such as spotlights or specific lighting angles can also be employed to highlight specific features of interest within an object. This is particularly useful when performing measurements, identifying key components, or detecting fine details.
There are also applications that require specialised illumination, such as UV for fluorescence-based analysis or infrared (IR) illumination for night vision or heat detection. 
These specialised lighting techniques can enable the capture of unique information or the detection of specific characteristics that may not
be visible under normal lighting conditions.
Proper selection and optimisation of lighting set-ups are crucial to achieving reliable and high-quality imaging results in machine vision applications.
Illumination products on the market now
Among the vendors offering illumination products and solutions, Advanced Illumination's product line-up includes ring lights, spotlights, backlights, darkfield illuminators, coaxial lights, and structured lights. The company provides solutions for various applications, including inspection, measurement, and vision-guided robotics.
Basler's lights include integrated lighting controls, which can save  materials to make the solution more cost-effective. They are also designed to ensure lower maintenance and a longer operating lifetime thanks to efficient thermal management. The company recently increased its range of lighting solutions by 200 new products, including seven new lighting types – such as flat dome lights, back lights and spot lights – and 144 lights and additional matching accessories. The expanded portfolio is designed to offer a greater variety of components to individualise customers' vision solutions.
CCS most recently expanded its PF (Power Flash) series of LED lighting with 28 additional models in various form factors and colours. The PF Series is a line of extremely bright LED lighting and power supplies designed exclusively for strobe illumination. It is ideal for high-speed image processing inspections because of its high-power strobing in steps of 0.1 μs. Its illuminance is approximately 12 times brighter than competitive alternatives, with a peak illuminance of 15.5 million lux.
Chromasens' most recent launch is an LED illumination solution that combines tube light, bright field and dark field techniques into one compact module housing. This is designed to reduce system costs, complexity and processing times, all without compromising inspection performance. It can inspect  products ranging from semiconductors and printed materials, to frozen foods and auto parts. Despite its compact dimensions, the module delivers tube light brightness levels of up to 1.2 MLux with white LEDs, 12,000 cd/m² for bright field, and 800 kLux for dark field by leveraging Chromasen's patented reflector focusing technology. Fan, passive or water cooling options are available to maximise LED service life.
Moritex specialises in advanced illumination systems for machine vision and microscopy applications. Its product portfolio includes coaxial lights, dome lights, bar lights, ring lights, and telecentric illuminators. The company says it focuses on delivering high-intensity, uniform, and adjustable lighting solutions for precision imaging
and analysis.
The MTD-LED HSL SWIR from MTD Line Lights is a high-power hyperspectral SWIR LED line light in the range of 1,000 to 1,700nm. The illumination combines up to 12 different SWIR wavelengths into a homogenous broadband spectrum. Each wavelength is separately programmable, so the spectra can be adapted to customer requirements.  An integrated temperature control enables a stable spectral output. The SWIR intensity at a working distance of 300mm is comparable to high-power halogen light without any significant heat radiation.
Metaphase Technologies' most recent launch is the TX Barlight, which is available in up to three wavelengths for optimal multispectral versatility. It can be used for front light, mutispectral applications and across six wavelengths (R, G, B, W, RGB, UV365, UV395, IR850, IR940, SWIR). It is controlled by a standard driver that allows light to be used continuously and with follow-me strobe (8x power).
ProPhotonix offers a SWIR line light within its Cobra HyperSpec. The Cobra HyperSpec SWIR line light is a tunable SWIR (short wavelength infrared) line light that allows for high-resolution, reliable imaging. It is fully customisable and can be configured to a range of applications, including textile recycling and quality control in the food industry. It allows users to optimise the spectrum to maximise contrast, compensate for camera sensitivity and deliver clearer, higher resolution images for increased accuracy and speed. Precise control of the light via a user-friendly GUI allows system designers to easily fine-tune the performance of their system.
Smart Vision Lights recently introduced the Lightgistics series, which aims to improve logistics and track-and-trace through machine vision lighting that offers greater than 10x brighter light pulses than its standard continuous mode. This is designed for logistics applications that require highly reflective plastic wraps and shipping bags, which can present challenges for barcode reading and optical character recognition (OCR). Polarisers can overcome glare, but they reduce light output and therefore decrease clarity. The new Lightgistics series featuring Dual OverDrive – which combines SVL's Deca OverDrive and standard OverDrive engines – are specifically designed to overcome this common challenge, allowing end users to attach polarisers while retaining exceptional light output that can handle any speed. Available in ring and linear formats, the new lights offer direct connection and control through a camera's trigger output.
TPL Vision offers high-power LED illumination, which is designed to enable vision systems to operate at maximum accuracy by providing the best balance of brightness and homogeneity. The solutions feature in-built product modularity and flexibility for easier product selection and enhanced user experiences. They have been used in installations across the globe including within  sectors such as logistics, food and beverage, pharmaceutical and automotive industries. The company's latest launch is the The M-TBAR, a compact, IP67-rated LED bar light that allows users to change the beam angle with TPL Vision's Angle Changers. Application areas include code reading, quality control, component verification, label- and packaging inspection, robotics and more.
This is not an exhaustive list. If you provide illumination products and would like your company to be included, please email editor.imaging@europascience.com.

Smart Vision Lights: Featured illumination product
The patented DoAll is an all-in-one solution unprecedented in its flexibility for machine vision lighting applications and automatic inspection. The DoAll combines six products into a single multifunctional unit. The lights in the DoAll can be used individually to replace six products, but DoAll Imaging offers more: Sequence the lights in conjunction with each other to create a variety of multimodal illumination effects. For example, you can use the dome light followed by a dark field light to increase contrast of surface features, or you can use visible light followed with NIR for multispectral applications. The DoAll, with its RGBW and NIR ring lights, has native multispectral capabilities, but it can do even more with two expansion ports for connecting auxiliary lights. Add UV lighting, spots, linear, on-axis, or structured lighting, for almost limitless possibilities. The DoAll Controller allows for easy set up through a user-friendly interface.
Further information: www.smartvisionlights.com
Chromasens:  Featured illumination product
Complex inspection tasks with different types of defects often also require different lighting concepts. In most cases, these are realised with several inspection stations. This leads to high costs for separate camera systems and required handling stations. With line scan cameras, such inspection tasks can be realised by flashing different illuminations. However, due to the size of the individual types of illumination, collisions often occur in the installation space.
The new innovative combined illumination from Chromasens Corona II series solves this problem elegantly in one compact module: tube light, bright field and dark field illumination can be combined within one housing. The performance of the individual components remains correspondingly high: for the tube light, up to 1.2 MLux is possible with white LEDs, and the dark field still achieves 800 kLux despite the compact design. Different cooling options are available.
Further information: www.chromasens.de/en/techfocus