Deep learning brings optical character recognition into focus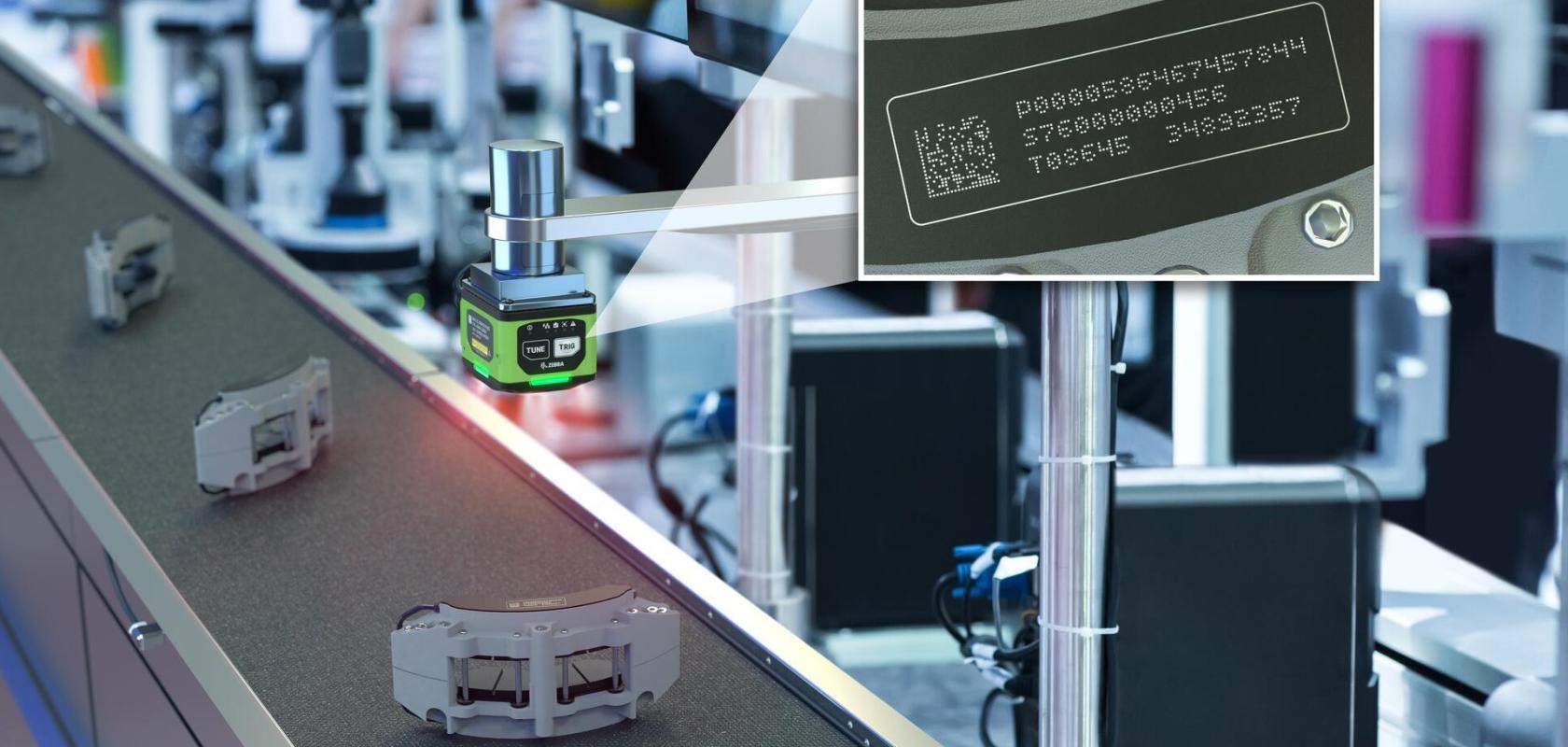 OCR can be used to inspect text including best-before-dates, serial numbers, lot numbers, and vehicle identification numbers
Ivar Keulers shares how new, innovative OCR tools are helping eliminate training time and ensure stability across a wide range of industrial use cases
Optical character recognition (OCR) isn't a new technology. It's been around since the 1960s and saw a resurgence since the 1990s. It's a useful and needed tool for inspecting best-before-dates, serial numbers, lot numbers, and vehicle identification numbers (VINs) to ensure the correct components and parts are in the right place at the right time for the right model of vehicle. 
However, the problems using OCR tools are also familiar. They need a lot of training time, can be unstable when faced with a change in environment, and don't handle complex use cases well. Many OCR tools require manufacturers to invest a lot of time for something that is at best 'okay' and struggles to read obscure and damaged characters, engraved and embossed formats, characters on reflective and curved surfaces, or changing and harsh lighting conditions.
The challenges around much of today's OCR are reflected in wider challenges with legacy machine vision systems. Setting up and managing industrial automation inside a manufacturing plant, for example, is often slow and difficult due to the reliance on multiple devices running different software with often old, antiquated user interfaces. The operational challenges around older machine vision systems also remain. These include hardware and software compatibility, financial costs, procurement times, maintenance, lack of interoperability, training and limitations when handling complex use cases.
Many vendors also utilise completely different software for their fixed industrial scanners and machine vision systems, which makes it all hard and costly for their customers to navigate. That runs counter to the core principles of scalability, longevity and compatibility that we apply across all portfolios, especially our mobility, scanning, and automation platforms.
Manufacturing industries have evolved. Production volume and speed keep going up, new safety and regulatory compliance measures must be met, the volume of data grows and needs to be sifted and turned into useful business insights. Manufacturers need modern machine vision solutions that can meet these challenges. 
Enter AI-powered machine vision 
Forward-thinking manufacturers are increasingly turning to the capabilities provided by artificial intelligence (AI), specifically a subset of machine learning called deep learning, in their machine vision applications. A recent global survey[1] of original equipment manufacturers in the automotive industry found that 24% are using machine vision today, with 44% planning to use it by 2027. That's a significant 83% increase. A 70% jump was also seen around current use (27%) and future use (46%) of machine learning.  
The benefits of machine vision are clearly seen in industries that require higher levels of safety, quality, compliance and efficiency at speed, including automotive, food and beverage, pharmaceutical, and electronic manufacturing.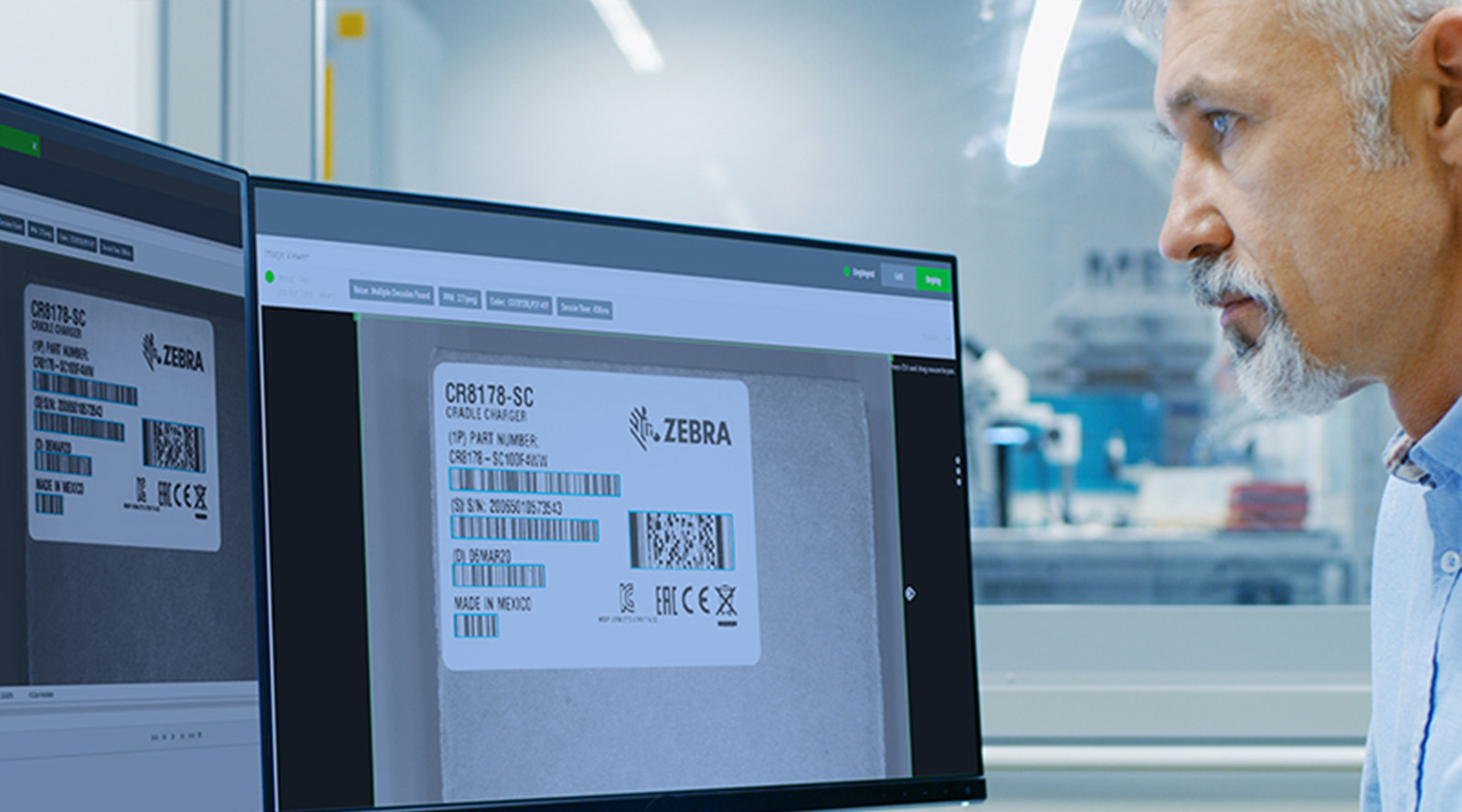 Deep learning OCR can handle complex use cases and eliminate training time while ensuring stability and ease of use
Deep learning machine vision applications can be used for quality/end of line inspection, traceability of parts across the supply chain, measurement, presence/absence, metrology and porosity inspection. But there are still many in the industry who are unaware of the new range of deep learning-powered machine vision solutions, or have not yet understood how they can benefit from their inspection and measurement workflows. They're a needed efficiency, accuracy and productivity boost, but they're also a step toward engineers moving into the world of tools that enable them to think and act more like data and AI specialists. 
According to Zebra's Automotive Ecosystem Vision Study, 81% of automotive decision-makers say they could better meet business objectives if their organisations made more investments in technology, while 78% believe their organisation needs to be more innovative to remain competitive in the automotive industry. Similarly, eight in ten (78%) agree their organisations struggle to keep up with the speed of technological innovation.
Increased automation, including automation of visual inspection using machine vision, can unlock greater accuracy, speed, compliance, and safety. It also means front-line engineers can hand over inspection tasks to machine vision, leaving them more time for other valuable and needed workflows.
Next-level OCR with deep learning
Many of the applications listed above – end of line inspection, traceability of parts, presence/absence –  could require optical character recognition (OCR), so getting it right is important. However, the challenges outlined above persist. And alongside inspections on the manufacturing line sits tracking of lots and batches at the goods in and out docks, as well as tracking vehicles in and out of the yard – all part of ensuring a finely tuned and accurate supply chain where reliable OCR can provide value.
The latest OCR tools powered by deep learning use a convolutional neural network that mimics the human brain. These newer tools deliver very high accuracy straight out-of-the-box and work on both GPU and CPU. They can handle complex use cases, eliminate training time and ensure stability and ease of use, even for a non-expert – i.e. they're a solution to overcoming the all too familiar time, cost, training and stability issues.

The user interface of Zebra Technologies' deep learning OCR software
This new deep learning OCR comes with a ready-to-use neural network that is pre-trained using thousands of different image samples. This enables the user to create a robust OCR application in just a few simple steps[2]. Deep learning OCR can also offer a flexible 'deep learning everywhere' experience for industrial imaging engineers – on desktop PCs, whether Windows, Linux or Linux ARM, on Android handheld devices, and smart cameras.
Deep learning OCR is a really simple yet powerful tool that's easy and quick to use and handles complexity. It's as easy as drawing a box around the characters and letting the tool do the rest. There's no need to train fonts or maintain libraries as the tool is capable of handling any changes to the font due to changes in the printing method. End-users just set the characters height, minimum confidence score and match string and are up and running in very quickly. Workflows are optimised, and end user engineers are taking more and bigger steps toward thinking and acting like data and AI specialists shaping the future of work.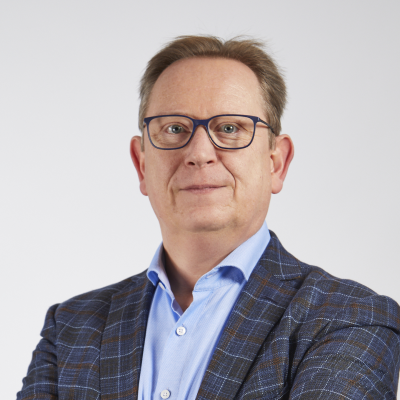 Ivar Keulers is Machine Vision Engineering Lead for EMEA at Zebra Technologies
References
[1] Zebra: Automotive Ecosystem Vision Study - Next-Generation Transportation Mobility
[2] Zebra: Deep Learning OCR | Oil Filter - youtube.com