Apple iPhone 15 Pro offers 3D spatial video capture
Apple's latest iPhone features the longest optical zoom to date (Image: Apple)
Launched earlier in September, Apple's latest iPhone features the company's most powerful camera system to date. 
The iPhone 15 Pro and Pro Max include a 48MP camera system, the equivalent of seven pro lenses, and an all-new 5x telephoto camera with a 12MP camera 25% larger than previous models. The telephoto camera features a 'tetraprism' design with a 120mm-equivalent telephoto lens, the iPhone's longest optical zoom to date.
The camera upgrades and ultra-wide field-of-view allows users to capture 3D 'spatial video', which can be watched back immersively on its upcoming Vision Pro headset to make users feel like they're reliving that moment in time.
"This is the most pro lineup we have ever created, with a state-of-the-art titanium design and the best iPhone camera system yet," says Greg Joswiak, Apple's senior vice president of Worldwide Marketing.
OLED display in Apple Vision Pro helps create augmented reality
Apple's Vision Pro headset, set to be launched in 2024 is a spatial computer that "seamlessly blends digital content with the physical world while allowing users to stay present and connected to others," the company describes, and features innovative optical elements to do so.  
Through a combination of multiple high-resolution cameras and a lidar scanner, the Apple Vision Pro targets delivery of automatic 3D rendering of the user's surroundings, allowing them to 'navigate' through virtual space and interact with it via gesture recognition.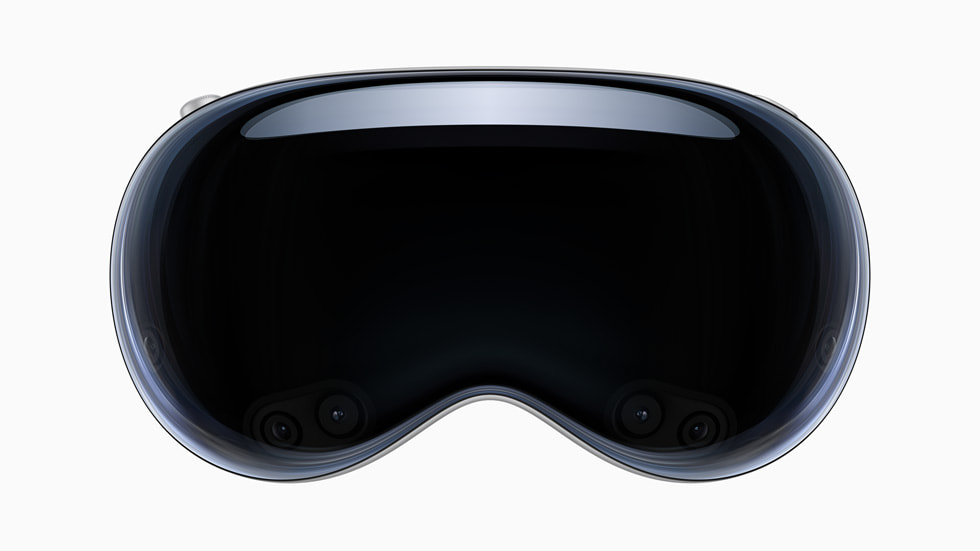 (Image: Apple) 
The design of Vision Pro features a micro-OLED display system that packs 23 million pixels across two displays. Combined with custom catadioptric lenses, this ensures every experience feels like it's taking place in front of the user's eyes in real time. 
A singular piece of three-dimensionally formed and laminated glass is polished to create an optical surface that acts as a lens for the wide array of cameras and sensors needed to blend the physical world with digital content.
The Vision Pro remains a steep engineering challenge, with concerns remaining about how well integrated the user's experience will be with their surroundings, but also surrounding the availability of the intricate and high-level technology required to make the smartglasses practically affordable and possible to manufacture in volume.