Sensing the wood among the trees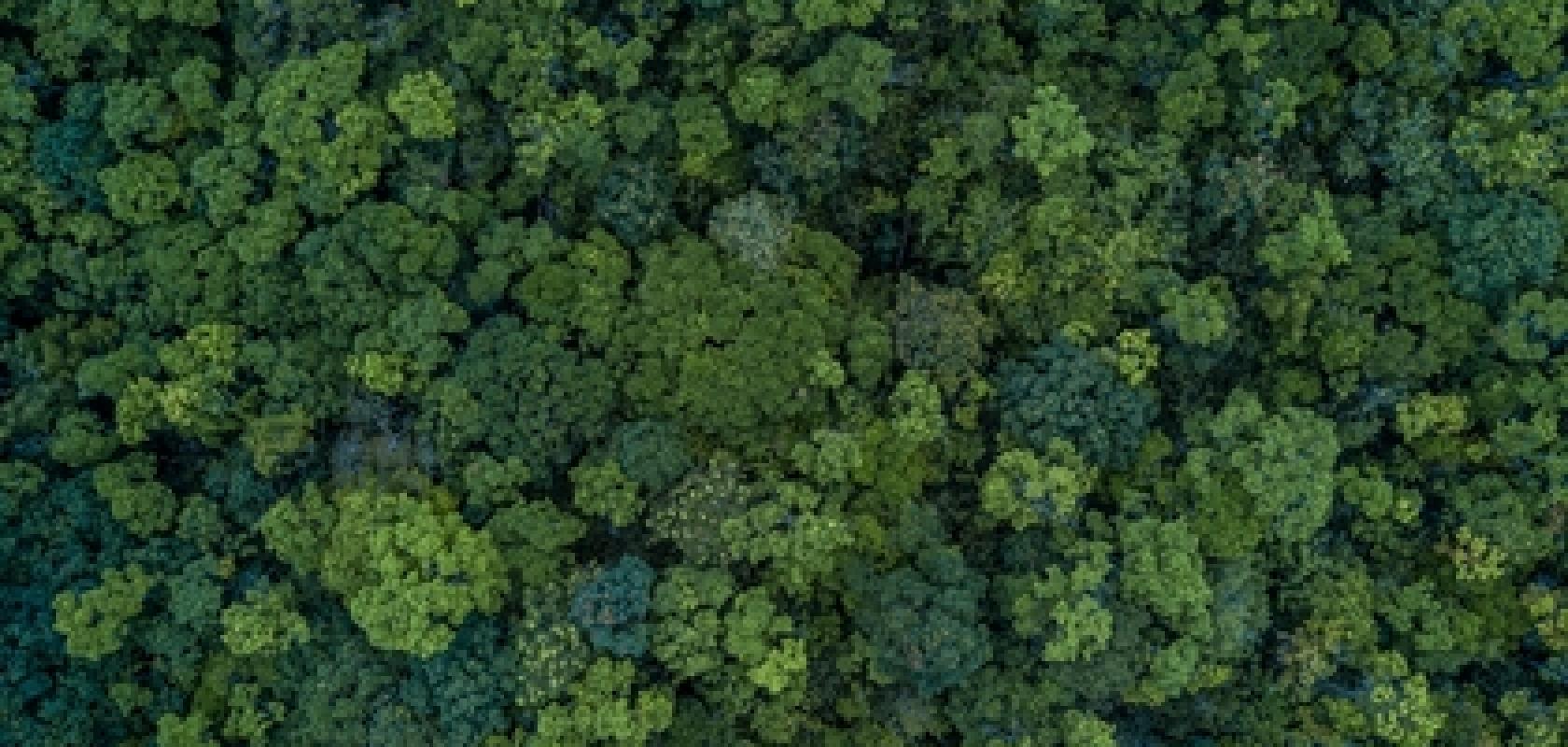 Greg Blackman reports on new hyperspectral technology presented at the Photonex show in the UK, and how the imaging technique is being used for forestry and food sorting
The progress made in turning hyperspectral imaging into industrial systems was evident at the UK photonics show, Photonex, held in Coventry from 9 to 10 October.
Dr René Heine, CEO of Cubert, presented a snapshot hyperspectral camera built on a 20 megapixel sensor, making it the highest resolution imaging spectrometer available.
The Ultris camera, distributed by Pro-Lite Technology, is based on light field imaging, in that it uses an array of micro-lenses to record multiple images of an object – it acquires 160,000 spectra simultaneously. It combines a micro-lens array with Delta Optical Thin Film's continuously variable bandpass filter, a filter where the centre wavelength changes continuously along its length.
The camera provides a native image resolution of 400 x 400 pixels with 100 spectral channels over a wavelength range from 450nm to 850nm.
Heine said the camera was 'made possible because of advances in photonics', citing components such as the 20-megapixel sensor and micro-lens array as integral to building a high-performance snapshot hyperspectral camera.
The camera is fast, capturing the equivalent of a push broom sensor running at 400 spectral lines per second. The computation time means it produces two images per second, although Heine said the camera could run faster by simply recording the data and leaving the computation until after the event. The current version doesn't use a GPU, so there's scope for increasing the speed, according to Heine.
The sensor has 5.5µm pixels, which Heine said was a good compromise between sensitivity and readout time.
Heine said the camera is fast enough to avoid motion artefacts, and that it is 'flight ready'.
Aerial hyperspectral imaging, taken from aircraft or drones, can give data useful for agriculture, forestry or environmental monitoring. Dr Chloe Barnes, head of remote sensing at 2Excel Geo, spoke at Photonex about the work the remote sensing company is doing for land owners assessing the health of trees. The firm captures aerial photographs, including spectral information and true-colour images, to calculate leaf cover and potential areas of disease in tree crowns. Land owners can then apply this data to risk management strategies – is the tree or part of the tree about to fall down?
One of the studies 2Excel Geo has undertaken is to use airborne hyperspectral imaging to assess ash dieback, a fungal disease occurring in Europe that causes leaf loss and eventually death of ash trees. The study analysed 51 ash trees in a hedgerow in Northamptonshire, UK to determine the presence and severity of dieback in the crown of trees. Hyperspectral and true-colour imagery were acquired simultaneously with spatial resolutions of 33cm and 7cm respectively. Narrow-band vegetation indices calculated from the hyperspectral images were used to identify ash crowns, as well as classify whether dieback was present or not, with an overall accuracy of 87 per cent. The narrow-band vegetation indices from hyperspectral data were also shown to be 64 per cent effective – outperforming the more traditional normalised difference vegetation index – at classifying crowns as healthy, light dieback (0-20 per cent), and heavy dieback (20-50 per cent).
Barnes said that the airborne measurements – taken from around 1,000 metres altitude – give much higher, centimetre resolution than satellite data, which can only reach two metres – individual tree crowns can be identified with centimetre resolution.
Barnes added that she is working with machine learning to generate the analysis, training a neural network to classify the health of tree crowns based on a hyperspectral dataset. She said there's 20 per cent uncertainty with this method, but it gives the landowner a good idea about tree health.
The cost of gathering aerial survey data is between £1 and £10 per hectare, according to Barnes, although there are processing costs on top of that figure. A full ground survey, however, can cost £1,000 a day, so much more expensive than remote sensing.
Other speakers at Photonex included Ana Herrero-Langreo, University College Dublin, who presented work using hyperspectral imaging to screen food for the presence of harmful bacteria, while Dr Tim Kelf, head of sensor development at Bühler, spoke about optical sorting of crops like wheat or oats, which go through Bühler's machines at volumes of 10 tonnes per hour.
Bühler won this year's UK Queen's Award for Innovation for camera technology used in its sorting systems. These machines are able to identify and remove foreign objects such as stones in wheat, or barley or wheat grains contaminating a crop of oats, for example. High-speed valves operating compressed jets of air, which can open and close in a thousandth of a second, shoot any contamination picked up by the cameras into a reject bin.
Bühler has worked with Microsoft to develop its LumoVision optical sorting machine, designed to spot maize contaminated with aflatoxin from fungal mould. Aflatoxin is a carcinogenic mycotoxin that causes 155,000 cases of liver cancer per year in developing countries, and contributes to stunting the growth of millions of children. The toxin is not destroyed by heat, so cooking doesn't make it safe, and contaminated maize can't be detected under visible light. However, the toxin does glow green or yellow under UV light, which is how the LumoVision machine operates – it uses UV lights to illuminate grains flowing down a chute at 3.5m/s; cameras detect any fluorescent glow and air jets blow out the contaminated grains. In this way the system can process 10 to 15 tonnes of maize per hour.
Microsoft is also analysing the problem as a whole, by taking into account factors like weather and the health of crops harvested in the surrounding area, as well as data from Bühler's sorting machines, to create a real-time risk assessment of particular maize crops. If the risk is low, optical sorting becomes less important; if the risk rises then maize harvest can be scrutinised to a greater extent by a LumoVision machine.
At Photonex, Kelf said that the spectral cameras it uses in some of its sorting machines cover just two or three wavelength bands around 50nm wide – it can't process anything more data intensive because of the volume of food that goes through the machines. He said that, while the machines are designed to identify contamination, they have to be tuned to minimise false positives that would reject food from the system and lower yield. LumoVision, for instance, eliminates 90 per cent of contaminated maize with a yield loss of less than 5 per cent – other machines have a yield loss of up to 25 per cent.
Dr Giorgia Marucci, application scientist at Pro-Lite Technology, who attended the event, said that the hyperspectral conference at Photonex 'presented new technologies, which overcome those available on market so far.' She added: '[It] is clear that hyperspectral imaging is a unique and promising technique... [which] holds the promise to amaze in the coming years.'
Industrial spectral imaging cameras are now high performance, reliable, and easy enough to use for those working in agriculture, food processing or other sectors. The kind of cameras offered by Cubert and others might not be on par with very high-spec hyperspectral systems, but they open up new applications for users without expertise in spectroscopy.
Further reading
Rand Swanson, president of Resonon, gave a presentation at Photonex on signal-to-noise ratio for hyperspectral imagers. Resonon has produced a white paper on the topic.
Spectral inspection - Greg Blackman on how advances in lighting, optics, and sensor technology are turning hyperspectral imaging into an industrial inspection tool
Are you using hyperspectral imaging?
If you use hyperspectral imaging and would like to write about a system you developed and deployed successfully, please get in touch: greg.blackman@europascience.com