Robotics, virtual reality and self-driving cars will all be part of the consumer electronics show, CES 2017, which takes place this week in Las Vegas. Below is a roundup of some of the latest gadgets on display at CES incorporating imaging.
Eye tracking for VR
There's a lot of buzz around virtual and augmented reality, and at least two companies will be demonstrating eye tracking technology for VR headsets at CES. Fove will be showing its infrared, low latency, stereo eye tracking system, which operates at 120fps and is able to trace eye movement to an accuracy of less than one degree.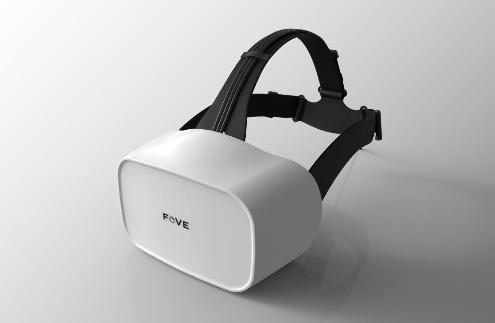 Fove introduced an industrial version of its headset in June 2016. Credit: Fove
Tobii is another US company that will have eye tracking solutions at the event. 'In the past 12 months we've seen The Eye Tribe acquired by Facebook, EyeFluence acquired by Google, Fove take its first pre-orders and multiple consumer integrations of our own technology with Alienware, Acer, Huawei and MSI,' said Oscar Werner, president of Tobii Tech in a statement. 'If 2016 was an indicator of the growing interest in eye tracking, it's only the beginning; 2017 is going to be an even more interesting year for Tobii.'
Tobii, in partnership with manufacturers and developers, aims to bring consumer-grade foveated rendering technology to both VR and PC gaming devices. Foveated rendering enhances graphics performance while reducing GPU demands, which gives a more immersive VR experience.
The company's technology is integrated into the Acer Aspire V 17 Nitro notebook, along with Huawei's Honor Magic smartphone. The Honor Magic phone uses Tobii EyeCore algorithms and a near infrared camera to acquire information on the user's presence and attention, making it more responsive and intuitive.
Personal robots
There will be an assortment of personal robots on display at the trade fair. Bosch-owned Mayfield Robotics will demonstrate Kuri, an intelligent home robot that responds to voice commands and recognises faces. It contains an HD camera that can capture photos and video, as well as monitor the home when the owners are not there.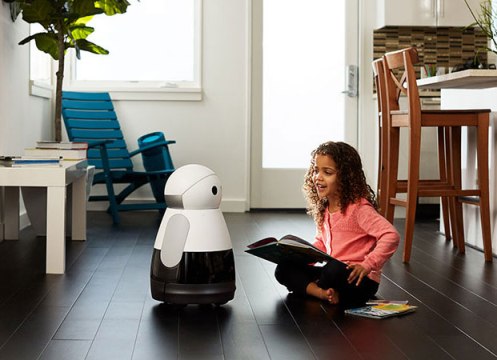 Kuri is designed with personality, awareness, and mobility. Credit: Mayfield Robotics
Ecovacs Robotics will show its Unibot vacuum, which includes a home security camera, while Japanese company Seven Dreamers Laboratories will display Laundroid, a robot that the company claims can automatically fold and sort laundry. Clothes are loaded into a tray at the bottom of the robot. It then picks and spreads out each item, and folds them all based on image analysis algorithms. The algorithm learns the best folding method as it gathers data from previous operations.
Drones go thermal
Thermal imaging giant Flir Systems launched its first thermal camera for smartphones, the Flir One, at CES in 2014. This year the company will be showing two third-generation One camera attachments for phones, as well as dual sensor thermal cameras for drones.
The products feature Flir's Lepton micro-camera core, and the company's multispectral dynamic imaging (MSX) technology, which improves image quality and readability by dynamically embossing high-fidelity, visible-light details onto the thermal imagery.
The Flir One attaches to iOS or Android devices and retails from $199.99. The Flir Duo multi-sensor drone camera offers onboard recording to a micro SD card and real-time remote control of camera functions. It can be mounted to most airframes and operators can switch between the Duo's thermal and visible cameras in-flight or view both in a picture-in-picture mode. The Duo is priced at $999.99.
Making fridges smarter
Mobile phone accessories and technology is a big part of CES. UK start-up Smarter Applications will show its Fridgecam, a device that lets the owner know what's in their fridge and sends notifications to their smartphone on when items will expire. Elsewhere, Fraunhofer researchers will show a 2mm-thick camera using a mosaic lens array, which the scientists say is ideal for integration into smartphones.