The engine in engineering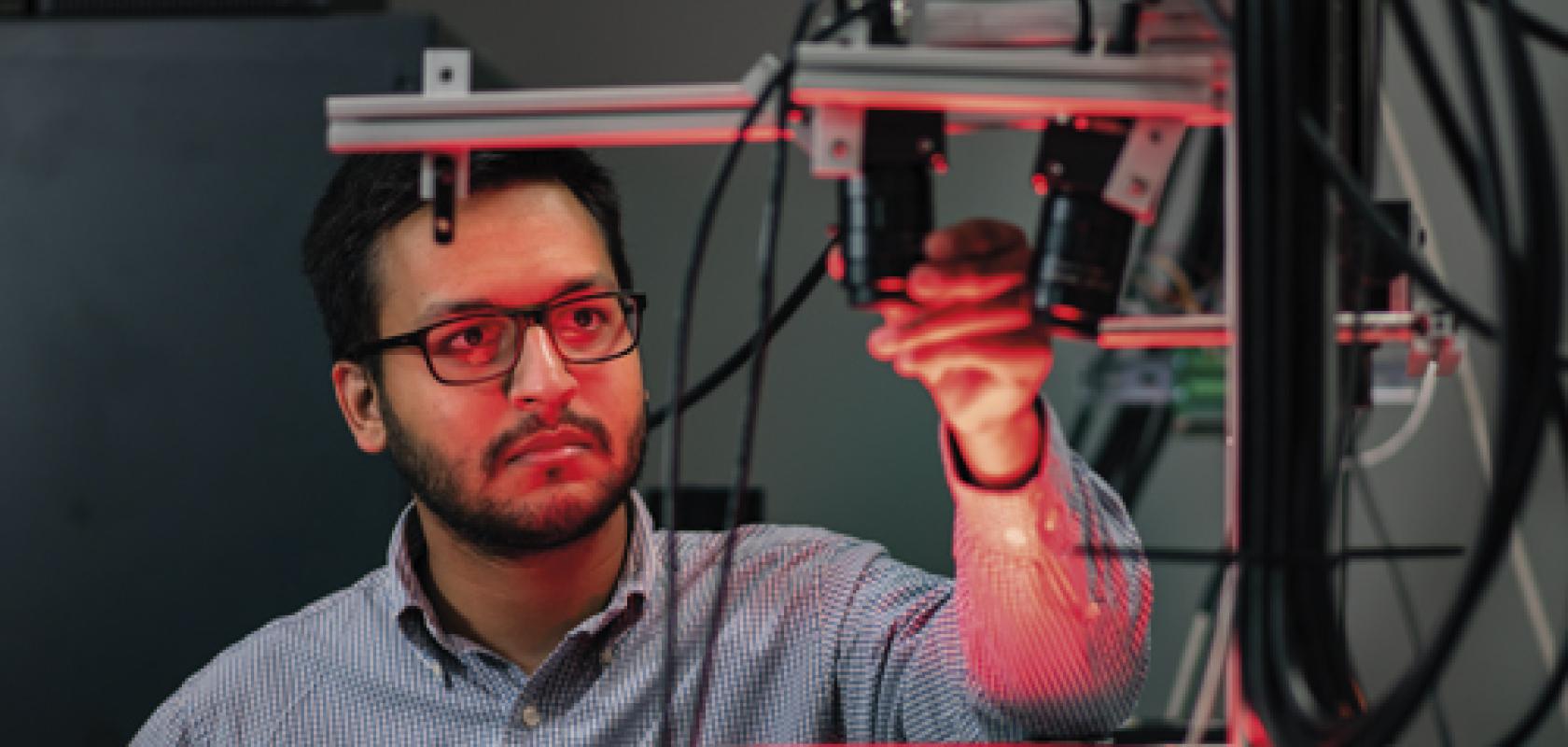 David Dechow, at Integro Technologies, discusses vision system integration, a discipline that remains as strong as ever as new imaging technologies become more readily available
Skilful integration of machine vision for automation applications always has been a key element in the success of the technology ever since the introduction of widely available commercial components over 35 years ago. Recently, the machine vision industry has enjoyed record growth globally, and has witnessed an expansion in the availability and capability of components for cutting-edge application areas, like 3D guidance and metrology, spectral image analysis, high-speed inspection, deep learning and others. More than ever, the competent machine vision integrator – whether an integration company or an individual within an engineering group – plays an important role in providing successful and reliable machine vision system solutions to the industrial user.
Integration versus ease of use
It is important to first understand the main purpose of the task and business of machine vision integration. That is, to mitigate application risk for the end user. In general, implementation techniques for machine vision technology still are not as widely understood by the overall industrial engineering community as other industrial technologies like PLCs, motion control, and even robotics. Engaging an integrator experienced in machine vision technology fundamentally helps to ensure the ultimate success and reliability of the project.
Demand certainly is high, though, for machine vision systems that require no integration. Ease of use in the application of machine vision has long been a pain point for users, as well as a goal for component and software manufactures in the marketplace. In the mid 1980s many machine vision components began to emerge that did not require low-level programming and which featured user interfaces that made configuration of the tools somewhat easier. The explosion of smart camera technology during the 1990s solidified the movement towards ease of use in machine vision. The result: many less demanding machine vision applications could be addressed using components that required minimal or even no configuration. Recently new components have been announced or introduced that claim to eliminate even cursory configuration of machine vision tasks for some applications.
Nonetheless, the business of machine vision integration has thrived. As the machine vision component industry has grown at record levels recently, it appears that the machine vision integration industry also has seen significant growth (anecdotally, though, because few hard numbers are collected on machine vision integration in the marketplace).
Some of the continued need for integration services, even with so-called easy to use components is in the fundamental nature of machine vision implementation, which requires advanced knowledge about things like optics and lighting, challenging application areas that are not a common skill set in standard industrial engineering disciplines. But a large part of the sustained growth in demand for machine vision integration services is the continued and expanding need within industry for implementation of the most challenging applications requiring the use of cutting-edge machine vision technologies.
Changing landscape
Over the last 10 to 15 years, machine vision system integration has become a notably more sophisticated engineering service. Successful integration companies, while perhaps continuing to offer services in configuring simpler components for more common tasks, are regularly tackling highly complex, automated applications that previously have not been achieved. Some of the skills that no longer are just desirable, but now are a true prerequisite for a competent machine vision integrator include:
the ability to program a variety of PC-based, embedded-computer-based, or board-level software libraries that perform the most complicated machine vision image acquisition, processing, and analysis algorithms and tasks;
an understanding of diverse imaging technologies, cameras and sensors;
an expanded repertoire of competencies in the selection, design, and implementation of complex and specialised optical and lighting components; and
broad expertise in the specification and use of advanced machine vision imaging systems.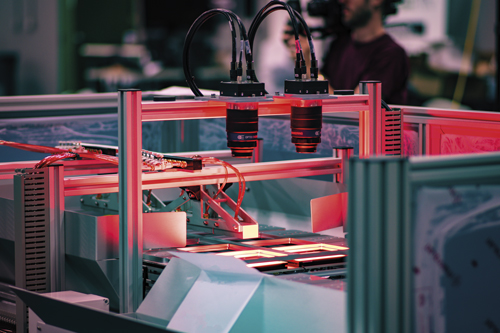 Changing technologies enable new applications and drive the need for competent systems integration. Credit: Integro Technologies
In addition, machine vision integrators have adapted business models to become providers of complete automation systems, offering design and integration of solutions involving machine vision technology, as opposed to only installing machine vision components. Key to the success of demanding applications includes the ability to control part presentation, provide flexible handling options, manipulate cameras and lighting orientation, and coordinate automation controls and interfacing to external devices. Additional demands for communication – such as those related to the industrial internet of things (IIoT) and Industry 4.0 – dictate further integration skills related to the machine vision solution.
New technology
Rapid advances in machine vision technology have enabled a wealth of new applications, and also helped drive both the need for, and the technical capabilities of, today's machine vision integrator.
Firstly, consider 3D imaging: machine vision components that capture 3D information for a field of view are more readily available. These devices vary widely in imaging methodology and implementation techniques. An integrator can apply these devices for a variety of applications, including high-accuracy surface analysis, 3D part and feature measurement, and inspection using 3D image data, instead of 2D greyscale information. New applications on the horizon include robot guidance, where random products and even mixed, randomly piled products, can be singled out and grasped by a gripper.
Secondly, hyperspectral and multispectral imaging is relatively new technology. These cameras collect multiple – sometimes hundreds – of images of a single scene, each with a different narrow bandwidth of spectral information. In the hands of an integrator knowledgeable in this technology, applications for discrete spectral analysis of materials or even chemical composition can be done online. Many industries such as food, pharmaceutical, and recycling can benefit from this type of inspection capability.
Thirdly, many industrial applications demand high-speed imaging and processing. Line scanning is a common technique to achieve higher imaging rates with high resolution, but integration of these components can be more complex than common area imaging applications. Likewise, high-speed imaging and processing is a task requiring skilled integration.
Finally, deep learning is becoming much more sought after. While not completely new to machine vision, machine learning and its more recent implementation deep learning are the latest buzzwords in the industry. This technology shows great promise in a number of application areas, but it will take a skilled integrator to determine the viability and implementation parameters of deep learning for a particular task.
Hype and reality
It can be said that machine vision integration has evolved, much like the entire machine vision industry has. There is a strong future for machine vision integration in providing cutting-edge solutions in an expanding application base.
What the savvy end-user needs to embrace is that the machine vision marketplace has been, and continues to be, a combination of hype and reality in the context of technology and capability. Manufacturers, financiers, media, and the general engineering community sometimes tend to focus on the latest buzz in technology as being the ultimate quick solution to all application needs. An integrator is the gatekeeper in this context, the entity who must absolutely make it work regardless of the buzz. Integrators often have been and, in the future, will continue to be the resource – particularly in the context of complex applications – able to make sense of the hype and reality, and deliver to the end-user a truly successful and reliable machine vision solution.
--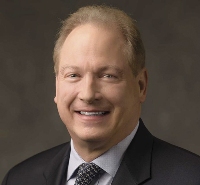 David Dechow is principal vision systems architect for Integro Technologies, working on application evaluation and design of turnkey machine vision solutions. Prior to his position at Integro, he was staff engineer for intelligent robotics and machine vision at Fanuc, and earlier was the founder of two machine vision system integration firms. He is a recipient of the AIA Automated Imaging Achievement Award.