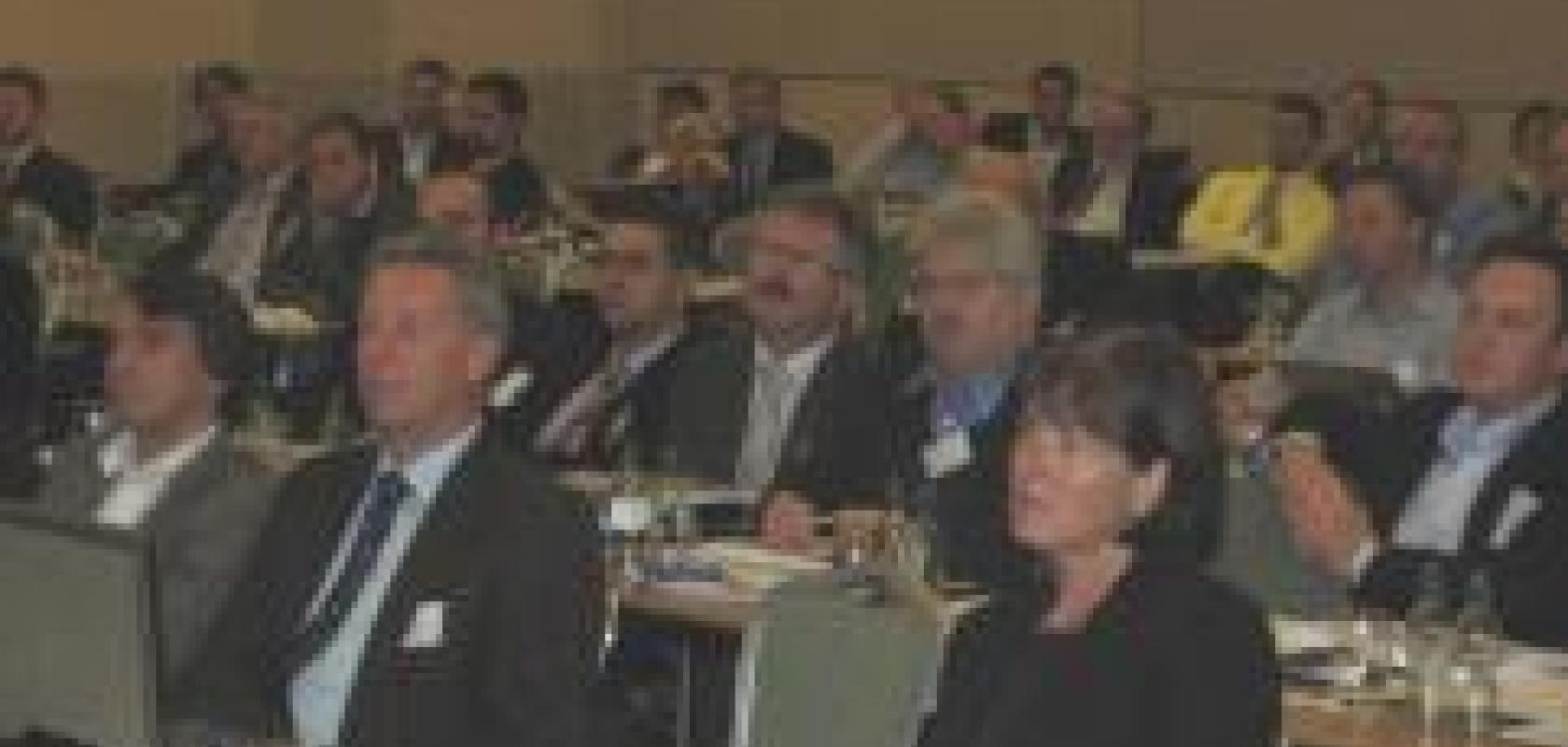 Despite the state of the economy, the mood remained upbeat among the 120 delegates of the seventh European Machine Vision Association's (EMVA) business conference. Greg Bell, one of the original five founders of Canadian vision company Lumenera, suggested in his presentation that, for young, start-up companies, recession can be a positive time. Prospective customers are in a state of lull and have time to investigate new technology and vendors. Lumenera was formed in 2002 at the tail end of the last recession.
The conference, which took place in Dublin, Ireland, on 15-16 May, hosted talks from key players in Ireland's vision community. Professor Paul Whelan, director at the Centre for Image Processing and Analysis at Dublin City University, detailed a number of Irish machine vision projects that have come out of academia and found real-world applications. James Mahon, former CTO of Agilent, spoke about the formation of MVT, an Irish supplier of automated optical inspection equipment, and its acquisition by Agilent in 2001.
While there are some economically stable sectors within machine vision – Andreas Breyer, EMVA director of market research, noted security and pharmaceutical as two such markets – the recession has impacted upon the vision industry. The 2009 forecast from the German VDMA, made public during the conference, is a 30 per cent decline in turnover in Germany, while the rest of Europe will see a decline of 22 per cent. Breyer also listed a number of trends occurring in the industry, including an increase of vision technology in the SME sector, as well as increases in GigE Vision usage, 3D applications, colour applications, and the level of integration into robotics.
One of the promising up-and-coming application areas for machine vision is agriculture. Francisco Más of the Polytechnic University of Valencia, Spain, presented a number of applications of vision systems used in precision farming. Traditional farm machinery is one area where vision can potentially be used, but there are also a host of new equipment and automated systems being developed using vision, such as applicators and scouting robots.
When it comes to providing low-cost solutions, machine vision companies can't compete with the consumer camera market, where volumes are higher and manufacturers in Asia are willing to work to single digit profit margins. Bell of Lumenera gave an anecdotal example of a mobile phone camera manufacturer providing a customer with 5,000 camera units at 1.3 Megapixels including a lens for €7 per unit. Instead of competing on cost, Bell suggested that vision companies need to find a way to consolidate through merger, acquisition and alliance and that Lumenera was looking to grow the company by these means.
A number of sessions focusing on the machine vision markets in Brazil, Russia, India and China, highlighted some of the aspects vision companies should be aware of when looking to invest in these countries. Elsewhere, Vlad Tucakov of Point Grey Research, in his talk on digital interfaces, tipped USB 3.0 as an important interface, which should emerge early next year. Patrick Schwarzkopf, EMVA general secretary, looked at the progress of GenICam, 1288 and Lens Mount standards.
The conference programme was concluded with a presentation from Professor Wim Veen of the University of Delft, The Netherlands, who contrasted the skill sets of today's generation of young people coming out of universities, which are much more collaborative in nature and are based on technology surrounding the Internet, with that from those who have grown up learning from books. As more of this younger generation moves into the workplace, companies might have to adapt to make best use of these skill sets.
The election of the EMVA executive committee also took place during the conference as part of the EMVA general assembly. For the next three years the executive committee will be composed of Mats Gökstorp (Sick, Sweden/Germany), Gabriele Jansen (Jansen C.E.O., Germany), Cor Maas (LMI Technologies, The Netherlands), Ignazio Piacentini (ImagingLab, Italy) and Toni Ventura-Traveset (Datapixel, Spain). The EMVA Conference 2010 will be held in Istanbul.