Consumer and automotive to advance 3D sensing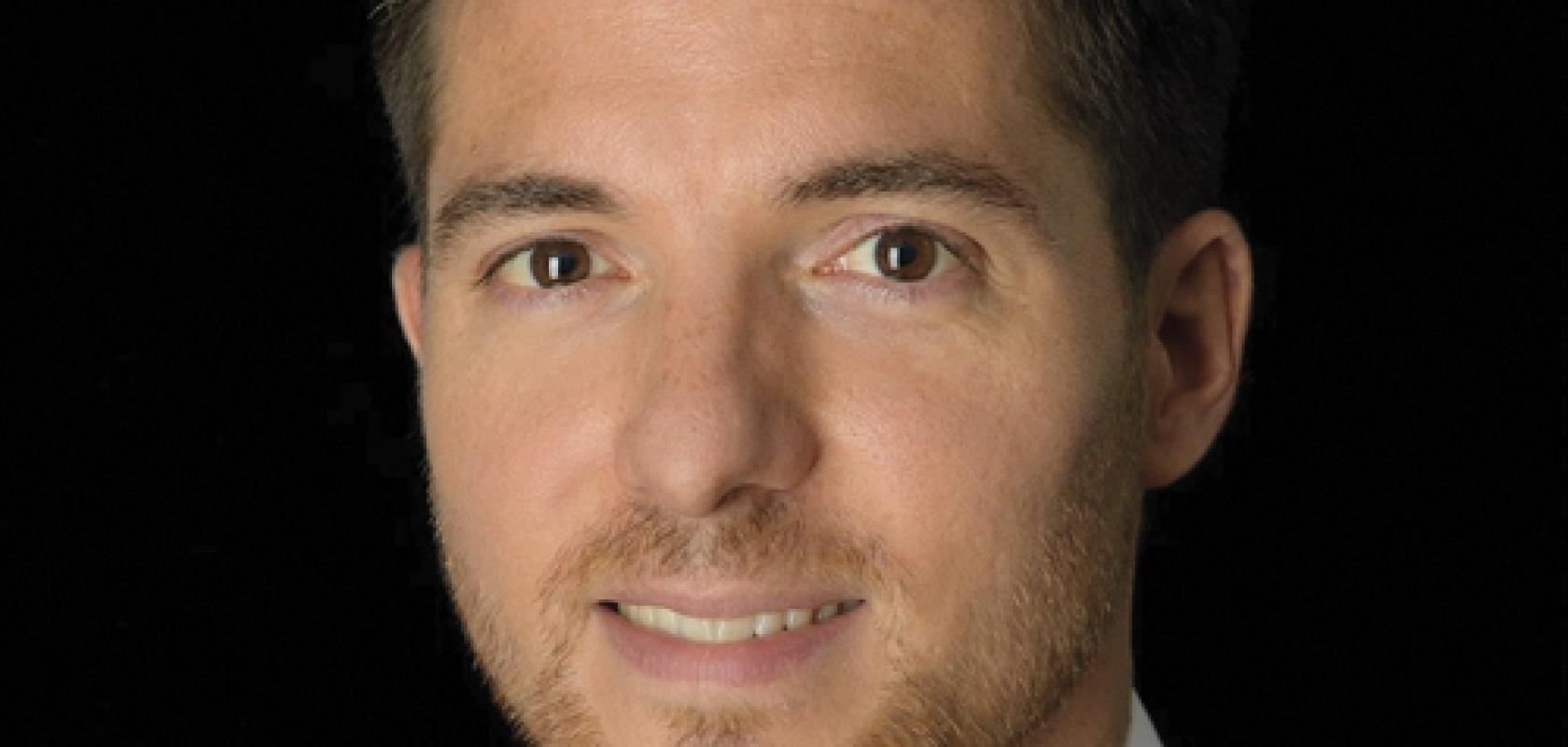 Dr Guillaume Girardin, at Yole Développement, sets out some of the forces driving the growth of 3D imaging and sensing technologies
Replicating human vision has long been a goal for many engineers working with machines, but to give machines the ability to perceive their surroundings means taking depth into account. Machines have great need of sensory input for autonomy and interaction: 3D imagers and sensors are a key part of this technology revolution.
For a long time, 3D imaging outside of the consumer market has been focused on the medical, industrial and defence markets. Imaging and sensing in 3D has been at the centre of medical imaging equipment manufacturers' efforts for several decades: solid-state sensors have now replaced tubes and discrete photodiodes, helping CT scanners become the first 3D medical imaging modality; Cone Beam Computed Tomography (CBCT) has transformed 3D radiography; and optical coherence tomography (OCT) is a novel approach to 3D, currently using a spectral domain technique – OCT has found applications in ophthalmology and is now entering cardiology.
In the industrial field, use of 3D models is increasing in the construction world thanks to new technologies such as drones and the ability to process the data more effectively. Construction Information Services (CIS) and Building Information Modelling (BIM) are the main applications of 3D imaging and sensing in industry.
Meanwhile, in hospitality and retail, robots are invading everyday life. For instance, some warehouses are now full of robots that navigate thanks to 3D sensors, enabling delivery of parcels in less than 24 hours. In the defence market, beyond military intelligence, 3D mapping has become a key technology for infrastructure planning and monitoring, resource scouting, and agriculture. High-end lidars are the main provider of information – for instance, in structure from motion, which is also widely used in aerial photography.
All of those 3D markets were worth $1.3 billion in 2017, and will move toward the $2 billion landmark in 2023. However, two main areas will transform this: the automotive and consumer markets will push 3D sensing beyond $18 billion within five years.
In automotive, 3D imaging and sensing still has limited applications. Currently, radar is the main technology used for distance evaluation. Stereo cameras are enjoying increased adoption as they improve the cost-performance ratio of cars with level two advanced driver assistance systems (ADAS). The in-cabin use of 3D sensing for infotainment purposes, specifically in dashboard controls, is strongly expected to evolve into driver monitoring in level three autonomous cars.
The biggest change comes from the light detection and ranging (lidar) industry, where lidars are principally aimed at robotic vehicles for now. Robotic vehicles are operated by companies like Waymo – formerly the Google self-driving car project – offering transportation as a service (TaaS). This year will see Waymo's first public implementation of a few thousand vehicles; by 2023 volume production should exceed 100,000 units per year. Most of the sensor value will come from products that cost in the $1,000 to $100,000 range, as lidar is a high-end technology with the current highest performance in terms of 3D information gathering.
In the consumer business, 3D sensing has been a very hot topic over the last 12 months. As the smartphone industry reaches a plateau, 2017 was the perfect time for Apple to bring to market a new interface using 3D sensing. The future is definitely in the 3D touchless interactions demonstrated last year, first for biometric identifications, but not just that: animojis, avatars and augmented reality filters are at the centre of the new experience. All other smartphone producers are racing to match this functionality, although it will probably take another year before they do. Announcements from Xiaomi, Oppo and Vivo have all indicated that the Chinese OEMs are particularly keen to join Apple in the 3D sensing strategy.
A new cycle of interactive devices and smartphones is just one aspect; the 3D sensing trend is expected to have deep impacts in the electronics industry more globally. It is predicted to spread into augmented and virtual reality headsets, computing, wearables, consumer drones and robots. It will provide a boost to consumer markets for smart assistants, smart home devices and consumer robotics. More importantly, the technology will also have deep implications in security and automotive. This is part of the new paradigm shift toward sensing, and it is interesting to notice that Apple was the innovator in both previous shifts. Its shareholders have celebrated the company's $1 trillion valuation, which is down to both marketing and technological reasons. But this is not the only area where 3D sensing is causing upheaval. Vertical cavity surface emitting lasers (VCSELs) have also played an important part. These components provide coherent laser pulsing in a small form factor and at high power.
Datacoms was the first industrial application to start integrating VCSELs. Their sweet spot has been in short-distance data communication, because of their low power consumption and competitive price compared to edge-emitting lasers (EELs). Driven by the development of data centres, the VCSEL market and production boomed in the 2000s with the internet's popularity, and then grew steadily. Some new applications for VCSELs emerged, like laser printers and optical mice, but weren't strong growth drivers.
In 2014, almost 20 years since the technology was first used in datacoms, VCSELs started to make their way into high-volume consumer smartphones. But this coupling with detectors for proximity sensing and autofocus functions was only the beginning of the VCSEL success story. In 2017 Apple released the iPhone X, with a 3D sensing function based on this technology. The iPhone X integrates three different VCSEL dies, for the proximity sensor and the Face ID module, and made the VCSEL market explode in 2017, propelling overall revenue to around $330 million.
Good iPhone X sales have now triggered the interest of other smartphone brands in this 3D sensing function. Less than one year after the release of Apple's flagship, its competitors are now following the same trend and starting to integrate 3D sensing technologies. Xiaomi and Oppo were the quickest on the draw, with the Xiaomi Mi8 and the Oppo Find X models presented in the second quarter of 2018. Other leading smartphone players like Huawei, Vivo and Samsung are also expected to integrate VCSELs into their flagship models by 2019.
In this context, the explosion of VCSEL demand initiated in 2017 will persist for the next five years, potentially multiplying the business opportunity more than tenfold. During that time, the technology might also find some new growth drivers in other high-volume applications such as automotive lidar or gas sensors.
To conclude, 3D sensing is a revolutionary touchless user interface for the consumer industry, used either for biometry, avatars, animojis, or social media. This year is the apex of growth for 3D sensing thanks to the successful introduction on the front side of smartphones. Penetration is expected to reach 55 per cent by 2023; the revenue generated by 3D imaging and sensing devices will reach $18.5 billion in 2023. The effects of this will spread through consumer products and back toward higher-end markets, helping in key mega trends such as artificial intelligence, augmented reality and robotics.
--
Dr Guillaume Girardin is director of the photonics, sensing and display division at market research and strategy consulting company Yole Développement. As director he also performs several technical activities covering sensing technologies, including solid-state lighting and displays, MEMS, sensors, actuators, imaging, photonics and the optoelectronics fields.