Xenon-Sapphire and Xenon-Ruby lenses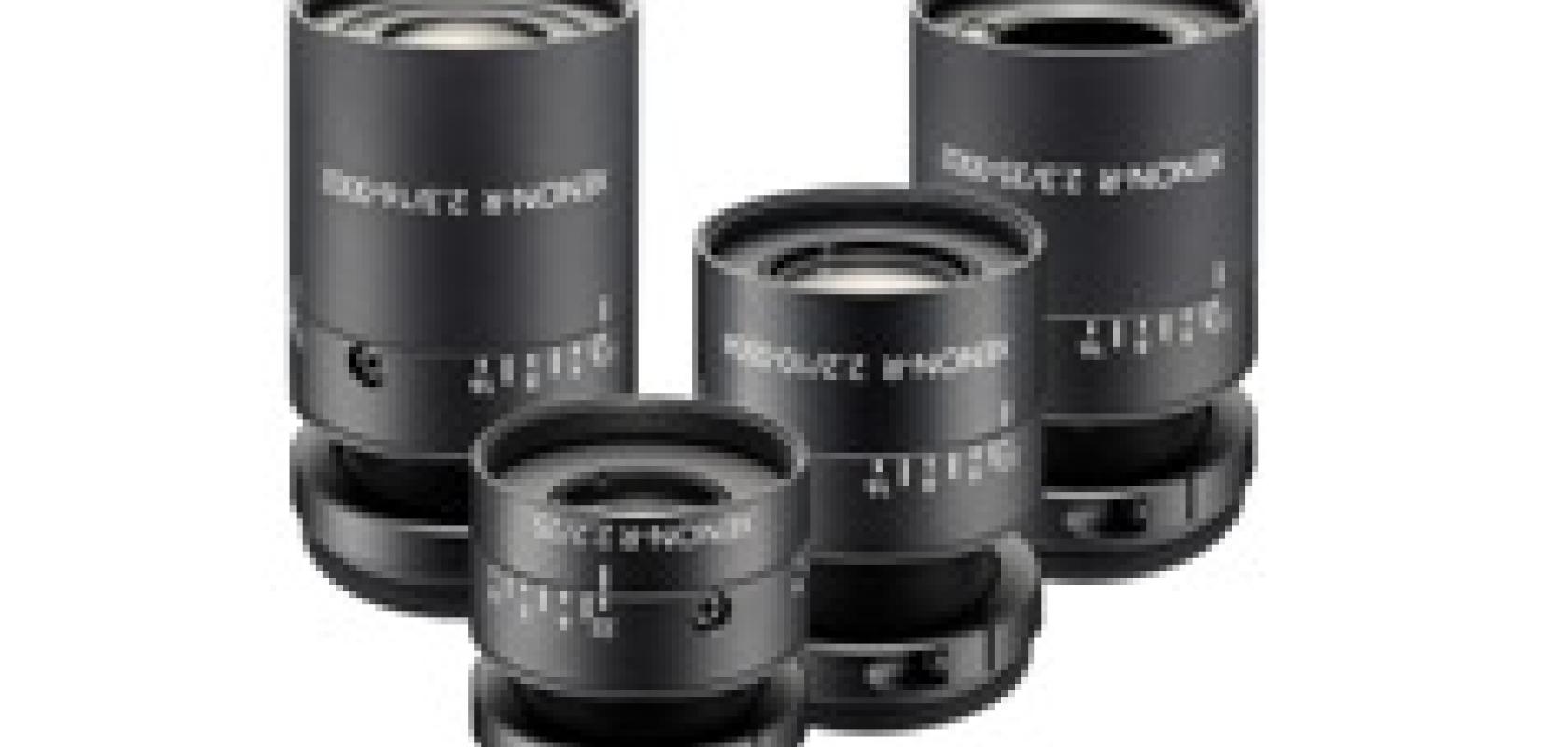 Schneider-Kreuznach has introduced nine high-performance Xenon-Sapphire lenses and also lightweight and cost-efficient Xenon-Ruby compact C-mount lenses.
The Xenon-Sapphire lenses are for 12k and 16k line scan cameras with a line length of up to 62.4mm. These lenses have been developed to meet the stringent requirements of web and surface inspections such as FPD and PCB inspection. They are broadband coated ensuring an optimum transmission for the range from 400-1,000nm, and both excellent optical and mechanical properties. With a resolution of more than 100 lp/mm, the lenses can be used for sensors with a pixel size of 3.5µm.
Xenon-Ruby lenses are designed for sensors with an image circle diameter of 1/1.8 inches (9mm). The robust mechanical design with lockable iris and focus is resistant to vibrations and guarantees an extremely high and uniform image quality over the entire sensor. The lenses can resolve a pixel size of 4.65µm on the camera with a 1/1.8-inch sensor. The broadband transmission covers the range from 400-1,000nm.
Xenon-Ruby lenses are available in four focal lengths (aperture/focal length in mm): 2.2/10, 2.3/16, 2.2/25 and 2.3/35. The compact lenses can be used in a wide range of applications, such as traffic control, 2D/3D measurement, surveillance systems and machine vision.
Schneider-Kreuznach has also released 16 new motorised versions of its C-mount industrial lenses Cinegon, Xenoplan and Tele-Xenar, as well as introducing two high-speed SWIRON lenses with a C-mount and M42x1 mount.
Other new products include the Macro Varon 4.5/85 lens with beam splitter, especially developed for line scan applications. The 60mm beam splitter cube makes it possible to create coaxial illumination for highly reflective objects.
Finally, the company has launched its Ultra LED Engine 6, a specially developed light source that provides luminous flux of 1,200 lumen for light conductors with 6mm active fibre bundles (NA 0.54).