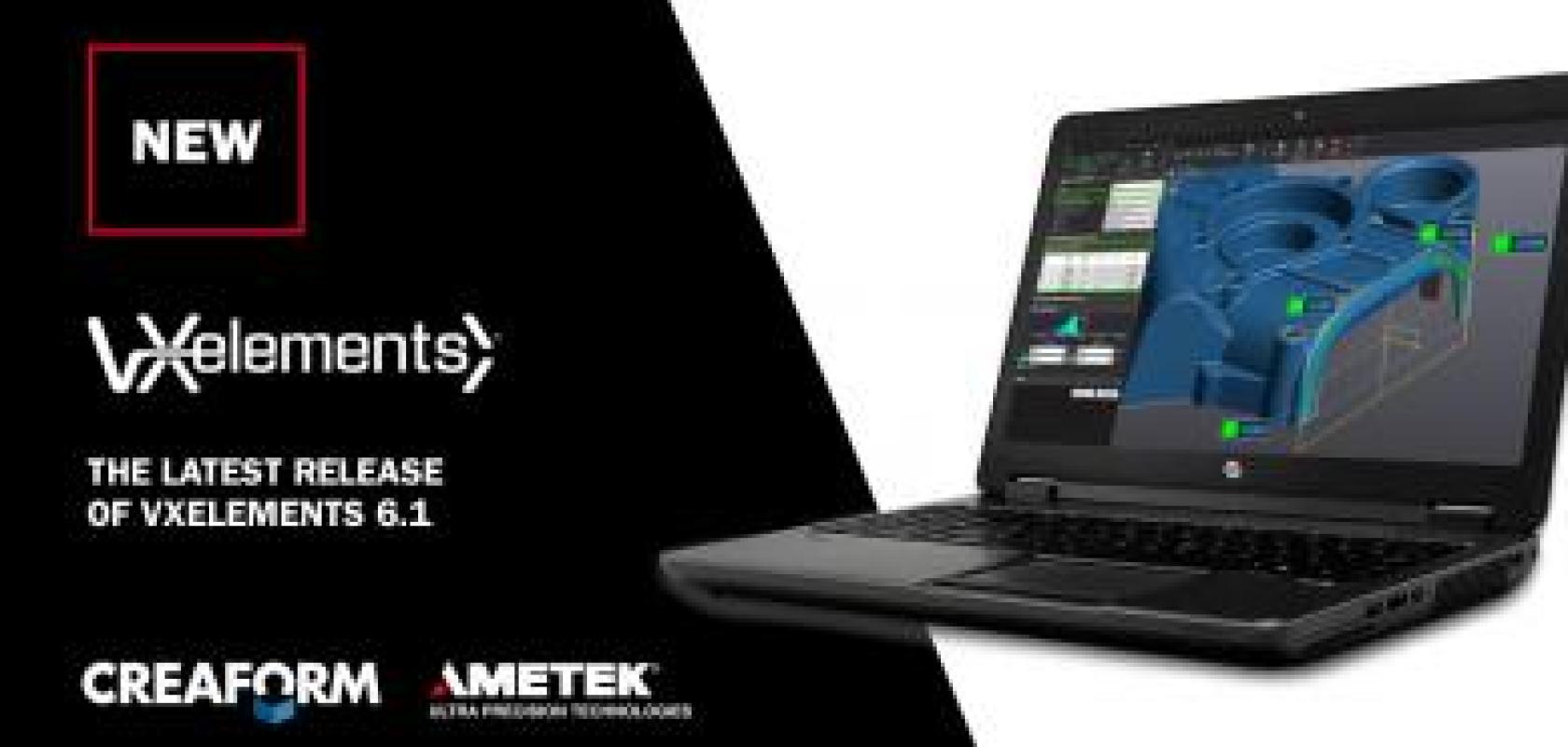 Creaform, the worldwide leader in portable 3D measurement solutions and engineering services, announced today the release of VXelements 6.1, the latest version of its 3D software platform and application suite that includes VXmodel and VXinspect. With performance improvements to its dimensional inspection and reverse engineering software modules, users will have an improved user experience and unmatched synergy between the software and the company's portable metrology solutions.
 Major enhancements include:
VXinspect – Dimensional inspection software module
Advanced alignment tools: In line with the previous VXelements release, Creaform further improves alignment capabilities by seamlessly integrating geometric counterpart concepts when needed. Completely intelligent, the software deploys its powerful algorithms to build the right alignment when the situation requires it, even if end users are not expert in geometric dimensioning and tolerancing (GD&T).
New snapshot tool: A new optimized workflow is available, highlighting a strong commitment to software synergy with all Creaform portable 3D scanners (including the HandySCAN 3D).
VXmodel – Scan-to-CAD software module
Edit boundaries: The new boundary edition will enable users to boost their performance. The improved functionality will enable them to get cleaner boundaries and to fit them into 2D entities for more appealing and authentic results.
Cross sections and cut mesh by plane: Major improvements to the cross-section and cut mesh by plane functionality provide users with the optimum creation workflow. Additional improvements are now applied in the 3D viewer, making interaction with the software and the user experience even better.
'VXelements gives engineering professionals the most comprehensive and user-friendly toolset for reverse engineering, rapid prototyping and dimensional inspection,' says Daniel Brown, Product Management Director at Creaform.
'With each new release, Creaform continues to evolve to meet our customers' rising demands, reinforcing its position as leading metrology solutions provider of easy to use and powerful hardware and software solutions for reverse engineering and quality control applications,' he adds.
VXelements 6.1 is available for download as of 4 December.