Updated M-Series embedded system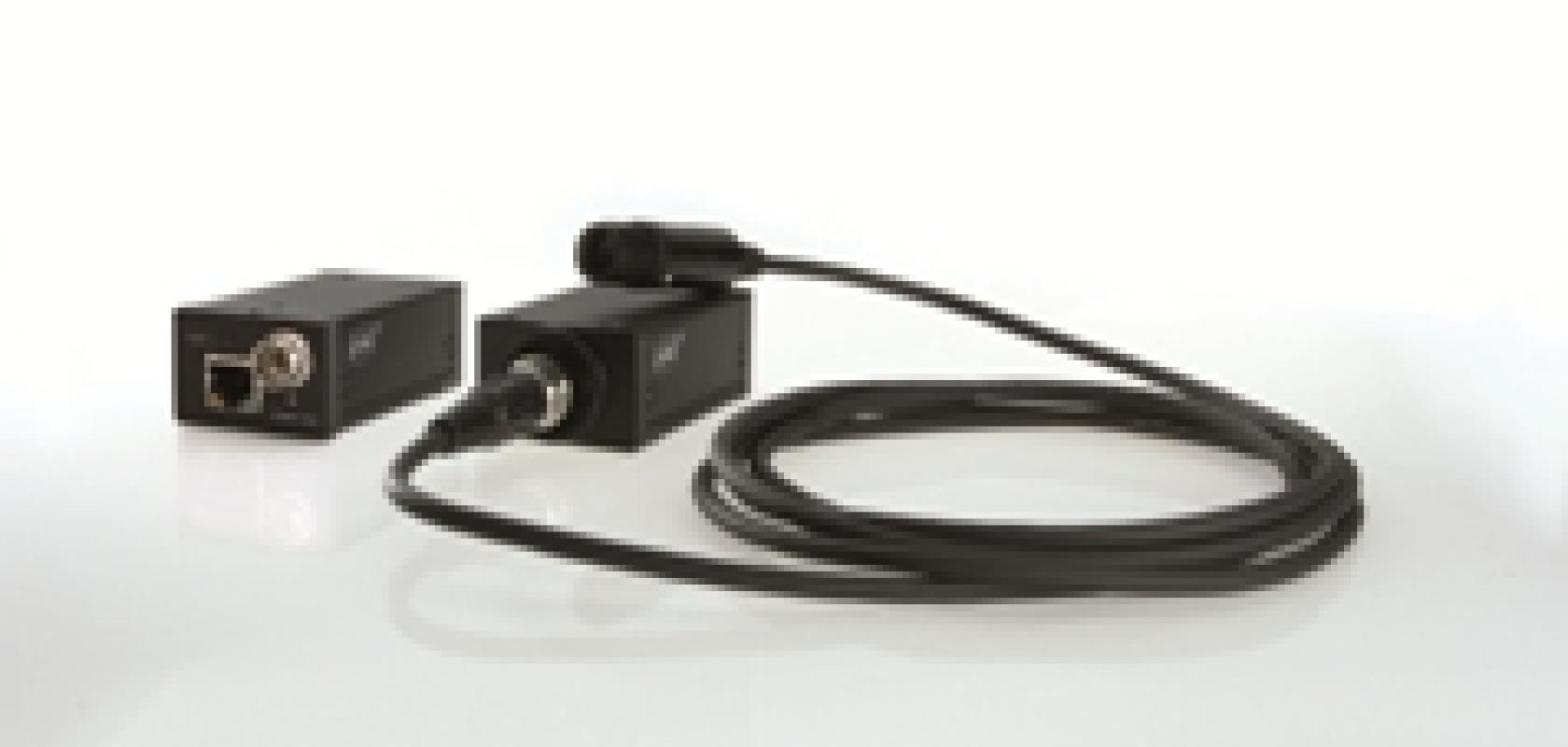 PPT Vision has added two high-performance JAI cameras to its M-Series embedded machine vision system line, including an ultra-violet (UV) camera and a remote-head 'industrial endoscopy' model for special applications. Additionally, the release of the Impact 10.2 software supports the growing M-Series vision system family with streamlined functionality and expanded image management capabilities.
The GigE Vision-compliant UV monochrome camera delivers 1,392 x 1,040 pixel resolution at 16fps in continuous operation to capture images of UV-sensitive materials, or objects that can only be imaged with ultraviolet light. The cameras are therefore ideal for semiconductor inspection, biomedical analysis, and a variety of other sophisticated applications.
The remote-head camera (model CM-030GE-RH) provides mobile imaging capability in the integrated machine vision system. This compact model, 17mm (d) x 46mm (l) with 2m connector cable, provides 656 x 494 resolution at 120fps, with a 1/3-inch progressive-scan CCD sensor. It is designed for inspections where electronics must be positioned away from the camera, such as connector inspection or microelectronics assembly operations.
PPT Vision's Impact 10.2 software supports the M-Series integrated vision system family, with added functionality and user control. All images can be stored in a temporary circular image history file so that the operator can move forward and backward through images and run inspections under controlled circumstances. The underlying communications structure has been further enhanced to provide more robust communications fieldbus protocols. And, new tool setups make Data Matrix, Serial and TCP/IP tools easier to use.