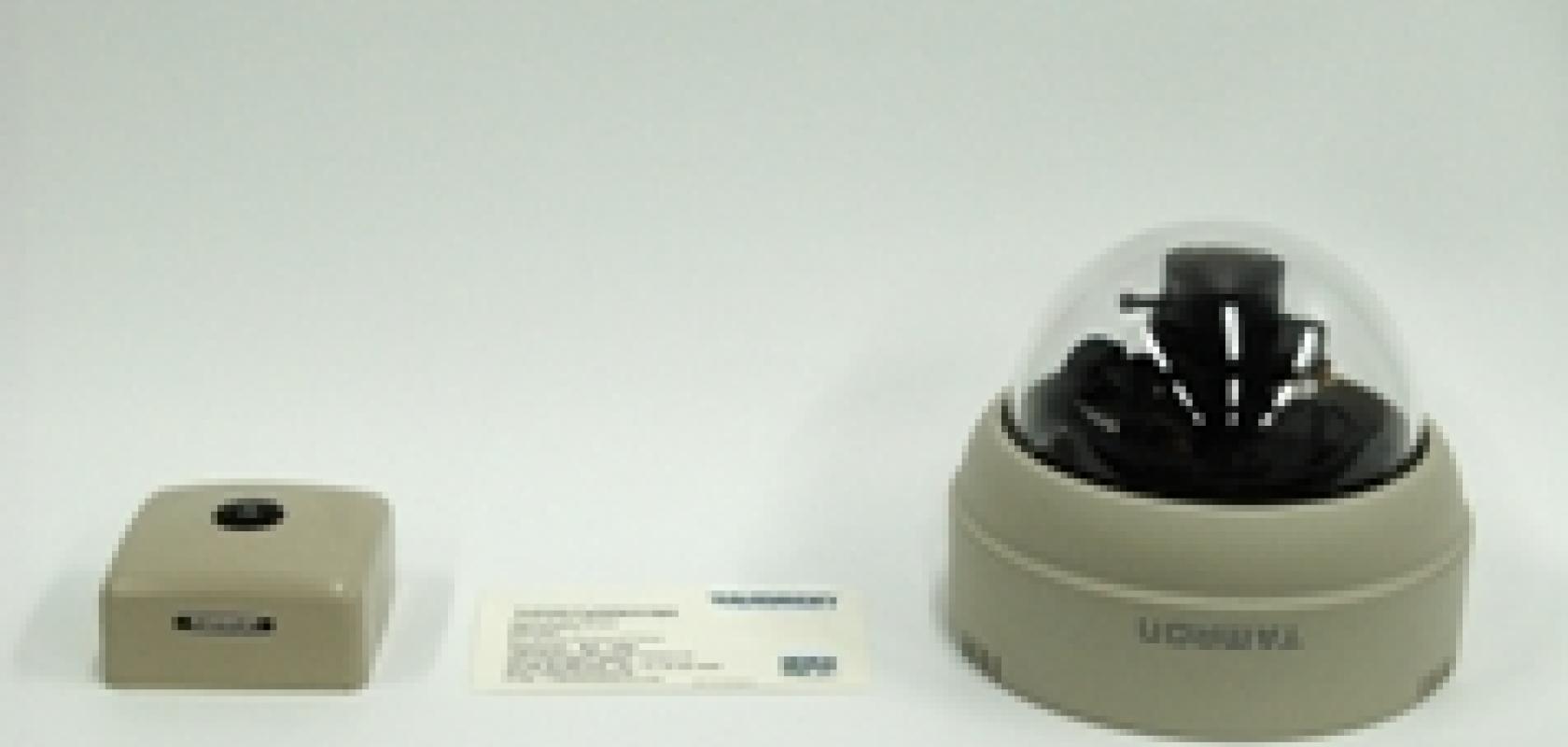 Tamron, based in Saitama, Japan, has introduced a concept model of a security/surveillance camera unit, which renders flat-field images while capturing a 180° field of view with no blind spot in any orientation.
The camera unit is comprised of a fish-eye lens with 180° field of view angle, a 1.3 Megapixel CMOS image sensor, and a DSP that generates normalised flat-field images at any given region of the captured spherical image footprint, thus totally eliminating mechanics for pan and tilt operations.
The mechanics-free construction means the system is reliable and has a stable performance over its lifetime. The camera not only produces rectilinear images, but provides extra features integrated in the DSP, such as motion detection of an object within a given image field, trailing the object once detected, and/or zooming (by electronic zoom) up to 4x by user control without losing image quality to any significant degree. All the features are packaged in a small chassis with a dimension of approximately 55(H) x 55(V) x 30mm(D).